Ford Barra BA BF FG Turbo mechanical Fuel pump bracket kit With A/C
TUNER KIT NO FUEL PUMP or REG supplied

More info.
Make 4 interest-free payments of $198.75 fortnightly and receive your order now.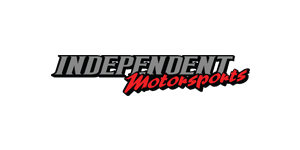 Ford Barra Mechanical Fuel Pump Bracket Kit

We have come up with an economical mechanical fuel pump bracket kit that will work with your factory AC still in place, however you will still need to have some sort of header tank fabricated to feed the pump. Depending on your application this shouldn't be too much of a problem, the way we look at it is, if you require this sort of set up then you will have a preferred workshop who can complete the installation.

Our mechanical fuel pump bracket kit has been designed to work with the Aeromotive billet drive fuel pump PN11105. We have chosen this pump as we believe it is an affordable mechanical fuel pump more than capable of supporting horsepower levels up to 1400 horsepower at the engine. It is also possible that the other branded mechanical fuel pumps will work, however we have not had one to test.

During our testing phase we found at 880kw 38psi boost we still had 868lph of constant fuel flow with 117psi fuel pressure on E85 Fuel. Fuel consumption and horsepower levels will vary based on engine configuration and RPM, however we believe this to be the most affordable mechanical fuel pump on the market and more than capable of supplying 80% of the engines out there.

Depending on the volume of your header tank we recommend using a high volume low pressure Walbro intank pump https://www.independentmotorsports.com.au/pierburg-low-pressure-pump-250lph to supply the header tank. This will give you approximately 5psi of head pressure in the header tank which in return helps with self priming of the pump.

Parts List
1x Bracket
1 x Hub Washer
1x Balancer hub Adaptor
2 x Belts CT270L 1/2 Wide
1 x 3/8 UNC x 1/4 Bolt
1 x Washer 3/8"
1 x Bolt M8 x 90
2 x Washer M8 x 19.0x1.6
1 x Bolt M8 x 55
1 x C/Sunk M8 x 20
3 x C/Sunk 3/8 UNC x 1-1/4
1 x Key steel 3mmx3mmx15mm
We have designed this package as a tuner kit allowing you to purchase the most expensive parts yourself (which can be purchased from just about anyone these days at very competitive prices). Please note that this kit will only work with the ATI harmonic balancer which can be purchased directly from Atomic Performance Parts or Dynomite Performance.

Recommended supplier for fuel pump parts are Speed Pro (03) 97945177 or Tuners Edge (03) 9354 6666.
You will need to purchase the following items separately to complet the kit:
1x 11105 Billet Belt Drive Fuel Pump https://aeromotiveinc.com/product/billet-belt-drive-fuel-pump/
1x 21109 Drive Pulley 28T https://aeromotiveinc.com/product/28-tooth-cog-belt-pulley/
1x 21108 Drive Pulley 14T https://aeromotiveinc.com/product/14-tooth-cog-belt-pulley/
1x 11705 Billet bracket https://aeromotiveinc.com/product/billet-bracket-for-belt-drive-pumps/
1 x13134 Extreme Flow EFI Reg https://aeromotiveinc.com/product/extreme-flow-efi-regulator-13134/
(Barra-Mech-Pump-Kit)
| | |
| --- | --- |
| SKU | Barra-Mech-Pump-Kit |
| Brand | Independent Motorsports |
---
We Also Recommend
---
Others Also Bought
---
More From This Category