X5 Series ECU Remapping

How do you improve a high-class german car? Give it more power of course!
Here at Indepenent Motorsports we can can reflash a vast range of Diesel and European vehicles, including your BMW! We read the factory ECU file and make changes to the relevant tables such as boost, injection timing, injection pulsewidth and torque limits. This is a fancy way of saying we are able to safely calibrate a tune that will not only make maximum power and torque but with all of the advantages of factory safety limits.
So if you're looking to get your BMW running as efficiently as possible without compromising on the factory driveability, give us a call and book in your car today!
PLEASE NOTE - ALL POWER FIGURED QUOTED AT WHEELS
Make: BMW 2008
Model: X5 7 Series 30D
Power – Before: 144.6KW After: 182.8KW
Torque – Before: 412NM After: 495NM
Power & Torque Gain: 18% Torque Gain & 26% Power Gain
Bolt-on Mods: DPF Removed
Tuning Method: ECU Re-program
Tune Price: $1495 Incl GST
PLEASE NOTE: Torque Gains vary on Wheel/Tyre Combo, Please compare overall gains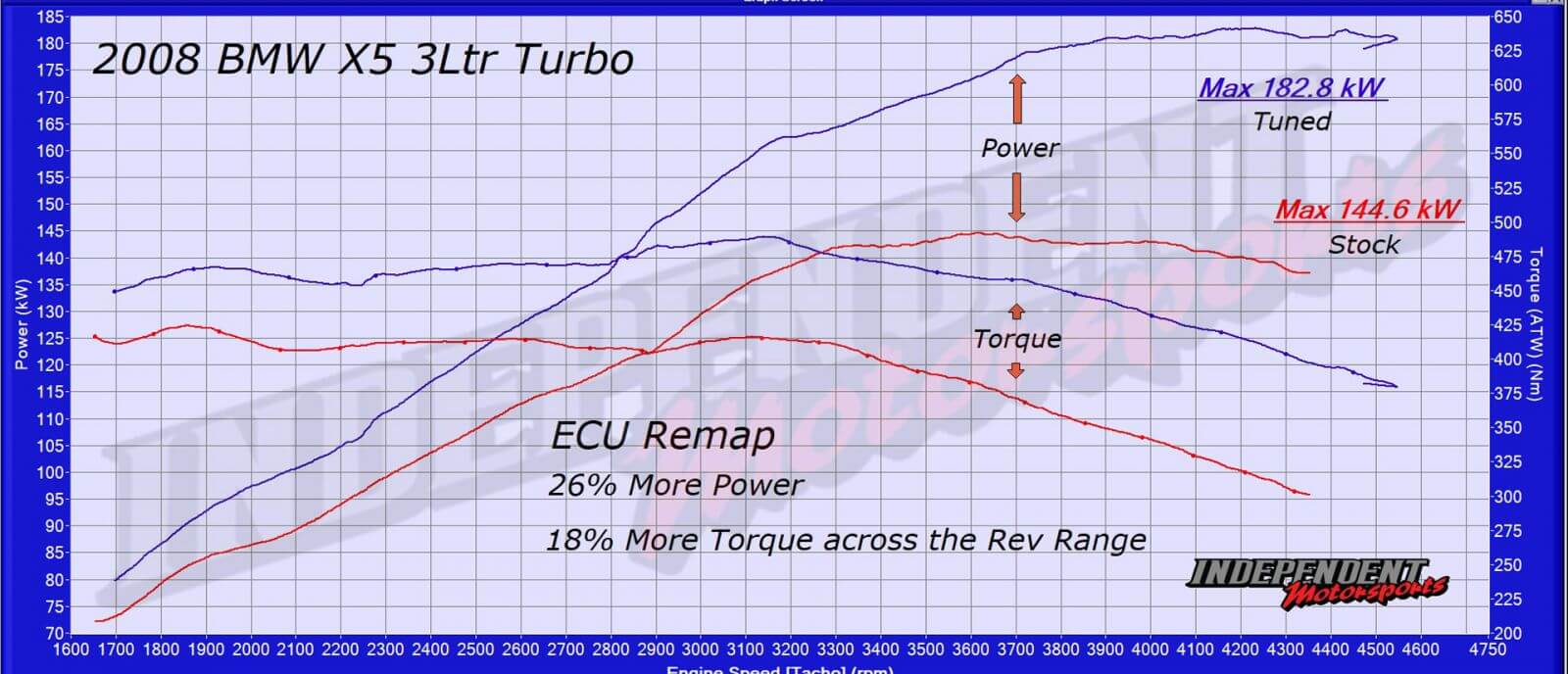 Make: BMW 2010
Model: X5 7 Series 30D
Power – Before: 105KW After: 151KW
Torque – Before: 375NM After: 465NM
Power & Torque Gain: 43% More Power & 25% More Torque
Bolt-on Mods:Stock
Tuning Method: ECU Re-program
Tune Price: $1295 Incl GST
PLEASE NOTE: Torque Gains vary on Wheel/Tyre Combo, Please compare overall gains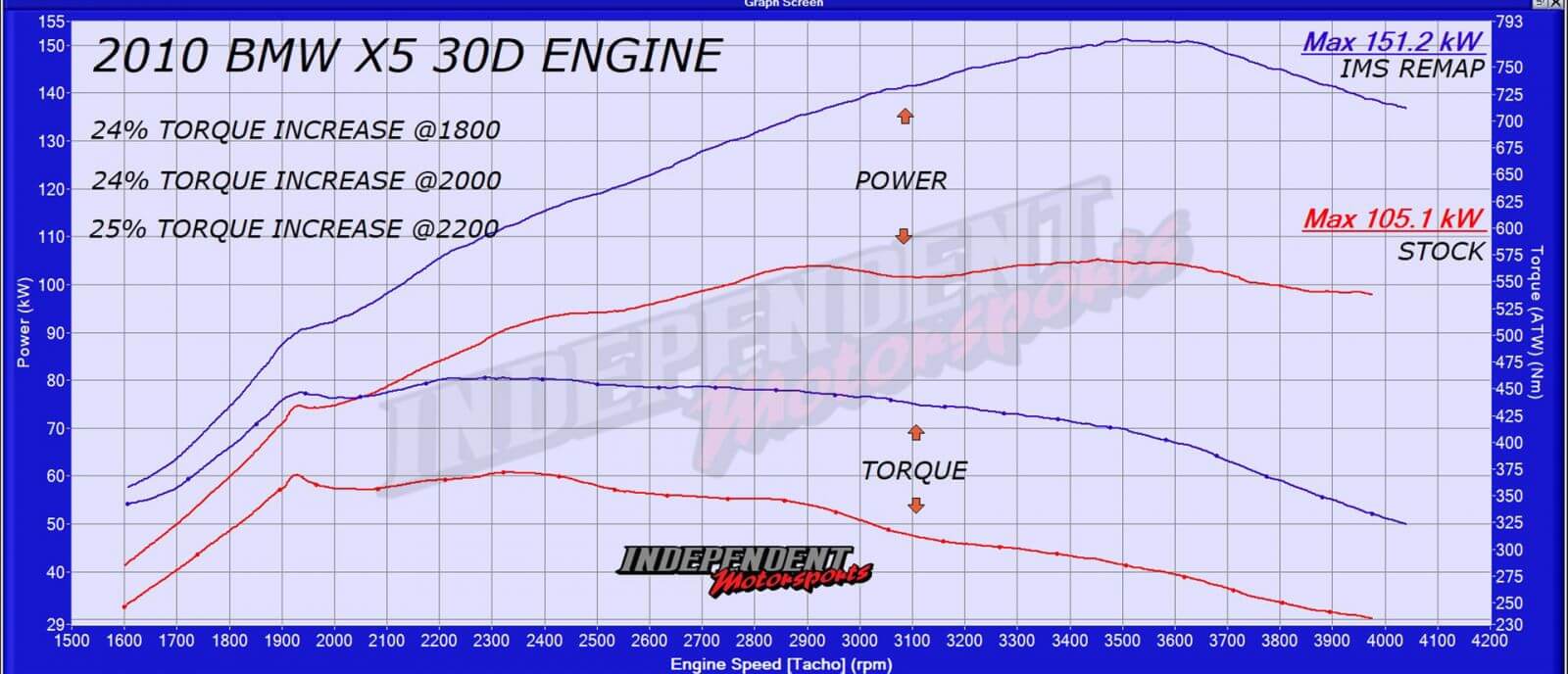 Make: BMW 2012
Model: X5 7 Series 30D
Power – Before: 135KW After: 175KW
Torque – Before: 400NM After: 460NM
Power & Torque Gain: 30%
Bolt-on Mods:
Tuning Method: ECU Re-program
Tune Price: $1295 Incl GST
PLEASE NOTE: Torque Gains vary on Wheel/Tyre Combo, Please compare overall gains