IMS Drag Racing
Do YOU have what it takes to make our very own top 10 "LIST?"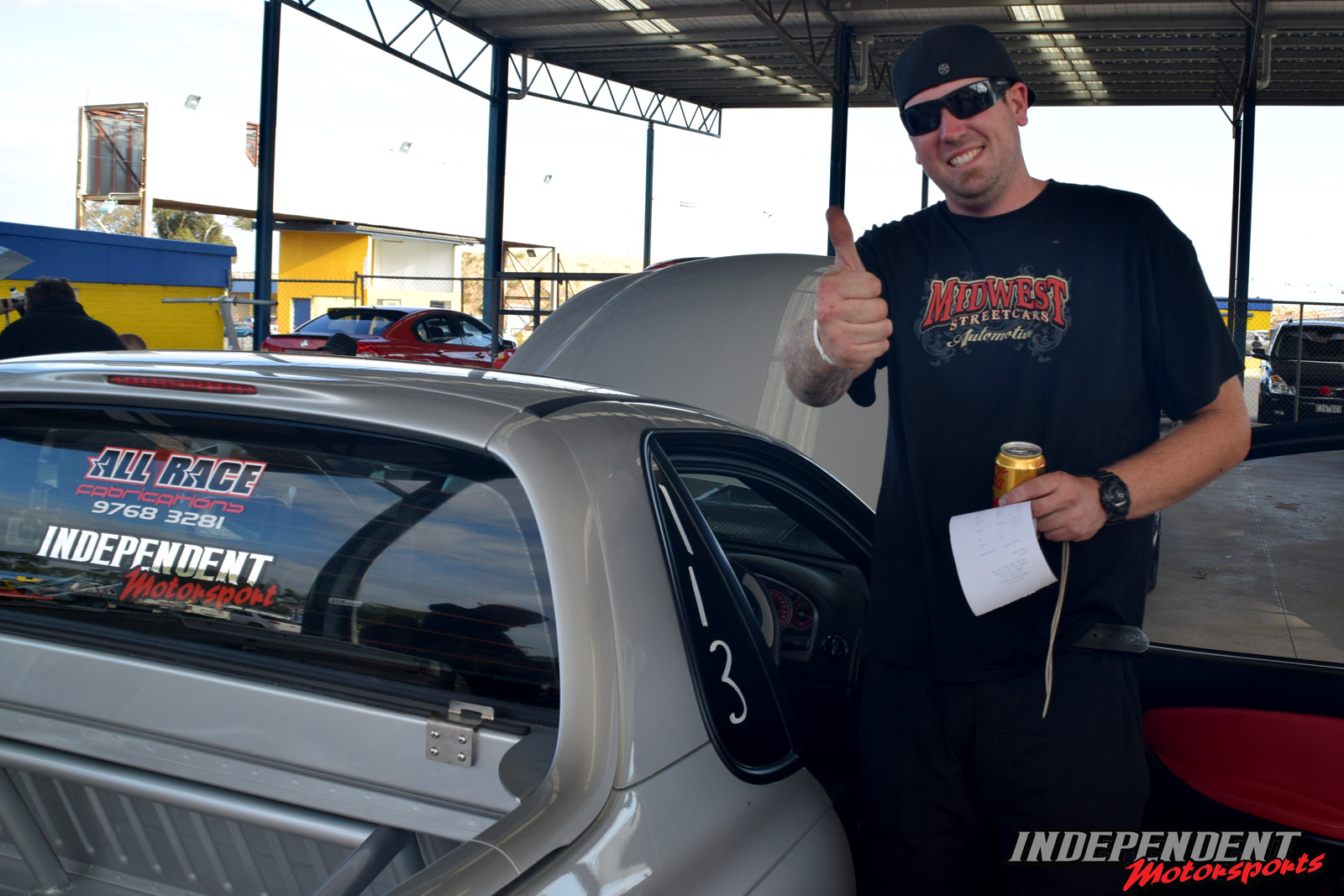 Its no secret that a number of our clients have friendly rivalry and the desire to be the fastest among their peers. Who has what it takes to reach the number one spot on our very own IMS "Fast Drags" top 10 list of street cars?
If you are an IMS customer and would like to be on the list, send us your timeslip and photo/video evidence.
*We do not condone any form of illegal drag racing or dangerous driving on public roads, as such all of our racing is conducted at licenced venues such as Calder Park, Heathcote Raceway etc.

As of 13/11/2017, the fastest IMS Street cars:
Position
Name
Vehicle
Time/MPH
Position: 1st
Name: Paul K
Vehicle: HR Holden 2JZ Auto
Time/MPH: 8.952 @ 151MPH
Position: 2nd
Name: Joe C
Vehicle: Territory Turbo ZF Auto
Time/MPH: 9.094 @157.35MPH
Position: 3rd
Name: Stathi K
Vehicle: Territory Turbo ZF Auto
Time/MPH: 9.459 @ 146MPH
Position: 4th
Name: Joe C
Vehicle: BA XR6T 2 SPEED
Time/MPH: 9.472 @139.57MPH
Position: 5th
Name: Rob S
Vehicle: VY 1 Tonner 6Ltr Turbo
Time/MPH: 9.587 @141.08MPH
Position: 6th
Name: Anthony T
Vehicle: VL Turbo RB25 Auto
Time/MPH: 9.644 @ 143MPH
Position: 7th
Name: Paul C
Vehicle: FG XR6T ZF Auto
Time/MPH: 9.782 @ 148MPH
Position: 8th
Name: Adam W
Vehicle: VF Sedan 6Ltr Turbo
Time/MPH: 9.830 @ 139MPH
Position: 9th
Name: Chris C
Vehicle: VY Ute LS1 Turbo Auto
Time/MPH: 9.855 @141MPH
Position: 10th
Name: Lachlan F
Vehicle: FG G6E Turbo ZF Auto
Time/MPH: 10.07 @ 144MPH