Volkswagen MK7.5 Golf R Build
Author: Mitchell Fleming Date Posted:26 February 2019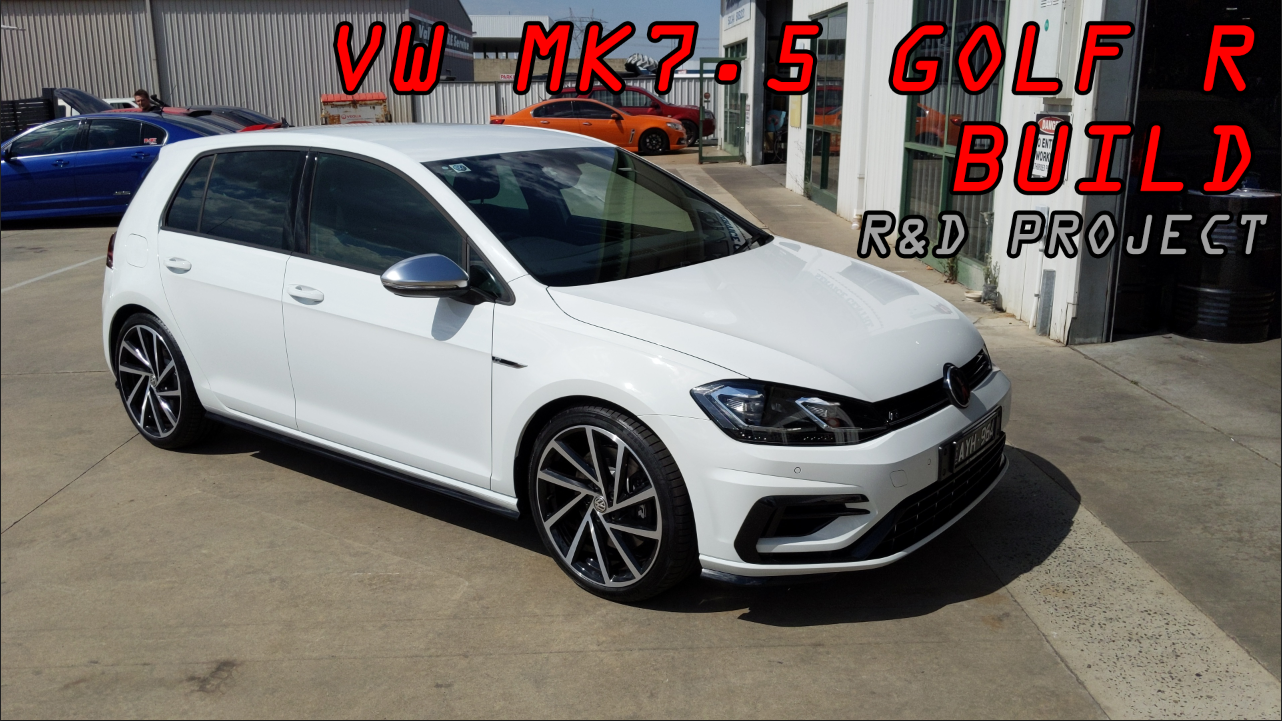 This blog will be used to keep you guys up to date with the progress and milestones we achieve with our new R&D project car.
The Volkswagen MK7.5 Golf R is already a well balanced car from factory their lightweight, 2.0L turbocharged engine producing 213KW/380Nm at the crank, the Golf R also gives the driver the advantage of 4MOTION All-wheel drive grip. But we still felt it was time to give it the Independent Motorsports tweak by pushing the limits of this car to figure out what works so we can bring new products and packages to the market. The plan for the coming year is to develop a range of performance Stages that can be shipped out, these packages will only include the nessasary parts for that power level to keep prices down. our other goal for this year is to get the Golf to 10sec 1/4 miles with some more serious modifications and then the following year we aim to reach the 9's down the 1/4 mile.
Due to this new project we have since become resellers of CTS turbo, Integrated Engineering aswell as Dub Addiction.
CTS Turbo is an automotive parts manufacturer and wholesaler that specialises in performance aftermarket parts for late-model Volkswagen https://www.ctsturbo.com/
Integrated Engineering are dedicated to providing high quality automotive performance products without comprimising on quality. Many of their products undergo hours of ruthless testing on their in-house engine and chassis dyno this is why Integrated Engineering stand behind all their products. https://www.performancebyie.com/
Dub Addiction are a euro parts supplier they will be allowing us to import a range of aftermarket parts for this project. http://www.dubaddiction.com.au/store/
---
Leave a comment