Calder Park 22/09/2019 Sunday funday
Author: Mitchell Fleming Date Posted:22 September 2019

Calder Park Raceway Sunday Funday A battle for 8th position on our list Calder Park Raceway Sunday Funday A battle for 8th position on our list
Our group of racers had a great day out at Calder park raceway for their recent event "Sunday Funday" this blog is a summary of the event including the times each racer set and any issues or comments made by the drivers.
Stathi went out with the aim of repeating or beating his PB that he set in Coota and did manage to successfully run a 9.47 @ 147MPH but sadly that was his one and only pass that went right for him. Stathi span tyres off the line on his first run out and managed to break 2 front drive shafts on his other two runs.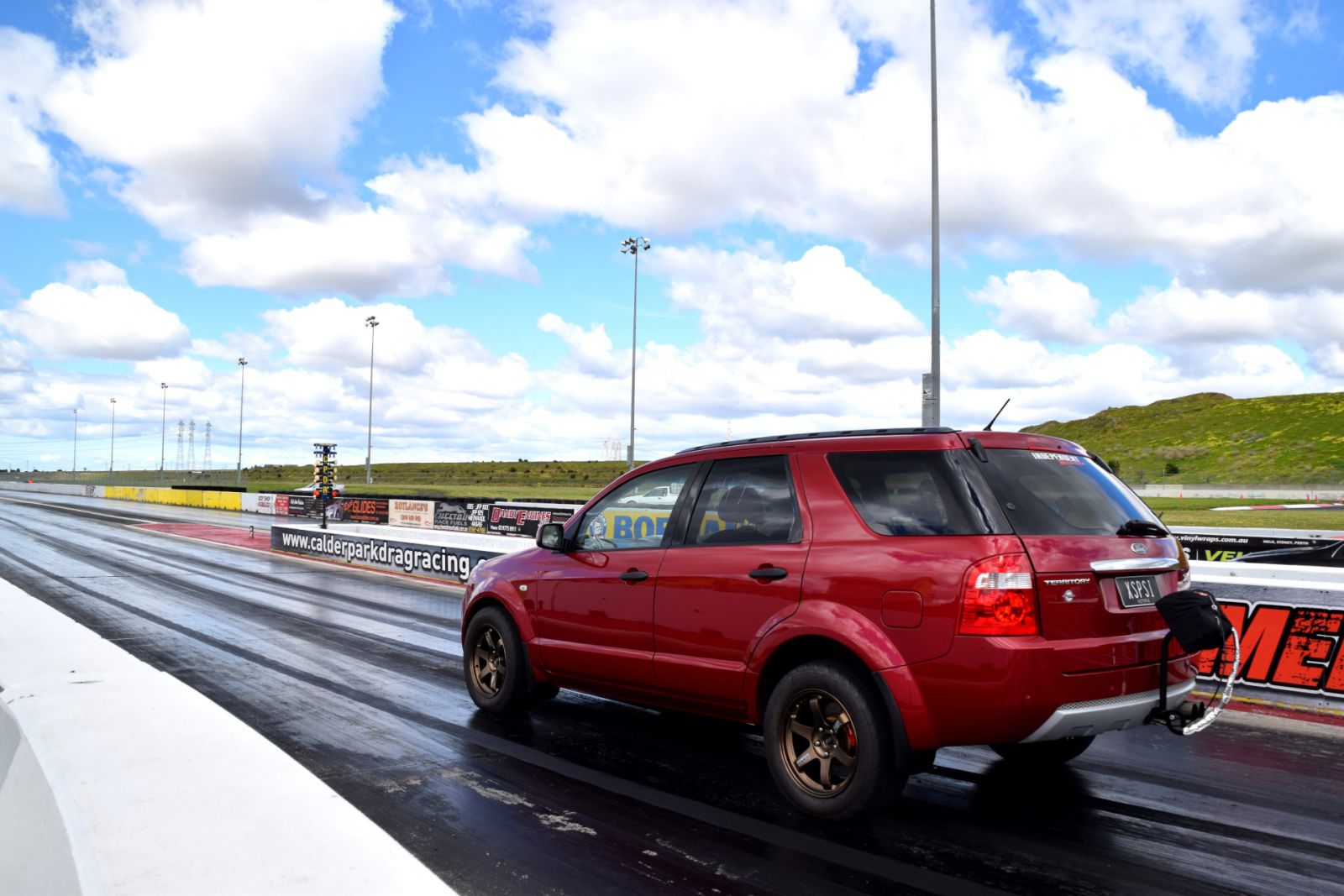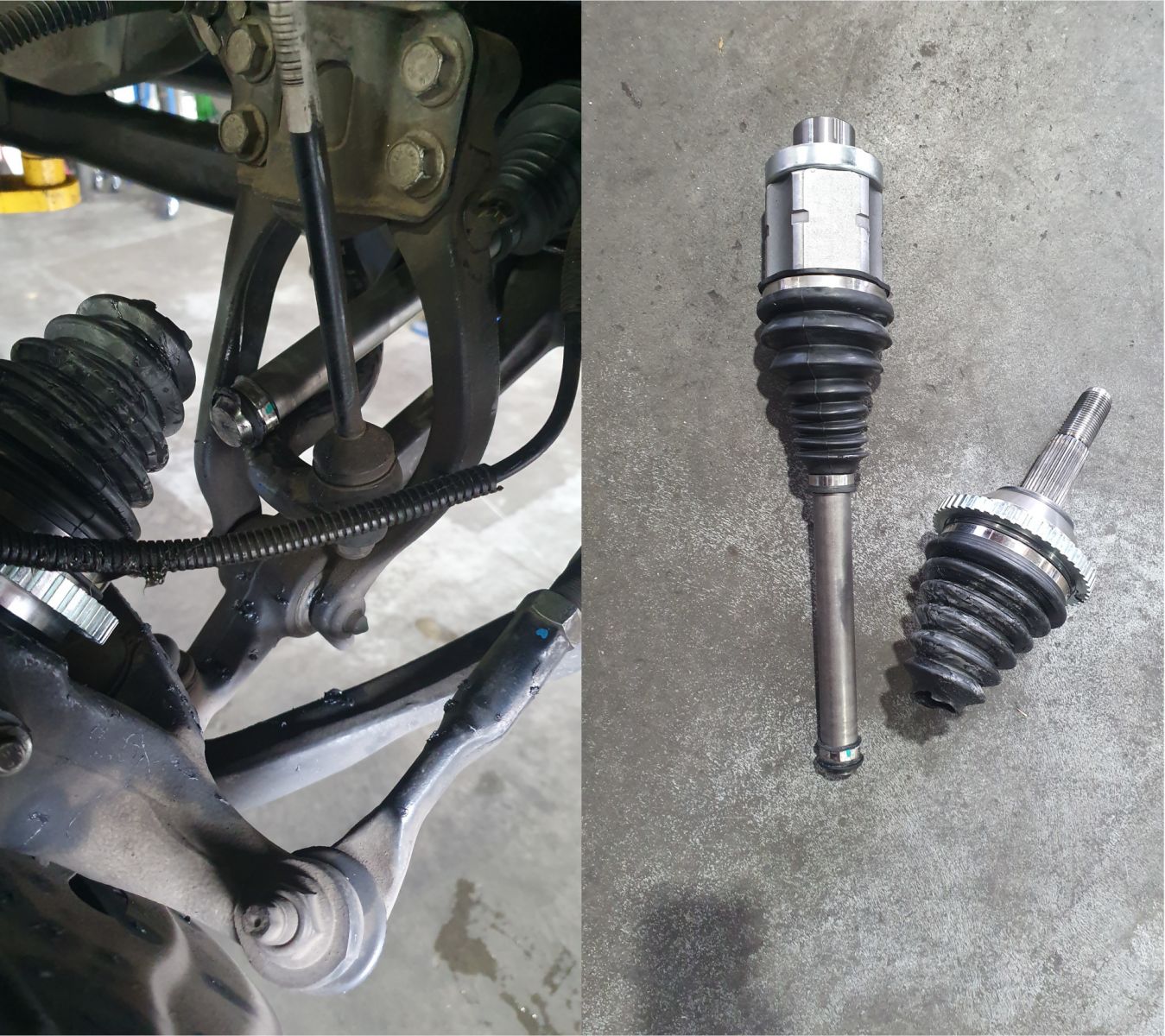 Jimmy was next up in the IMS R&D Golf R MK7.5 we have a more in-depth look into this cars day out found here. But to summarise Jimmy ran an 11.8 @ 116MPH with only a COBB accessport V3, IE carbon air box and a CTS turbo inlet.
Anthony in his XY had an awesome day out running his PB for both with and without NOS. With NOS Anthony did a 10.39 @ 133MPH and without the NOS ran a 10.88 @ 124MPH. The XY is now number 10 on the IMS top 10 list making Anthony the first driver to feature twice on the list with two different cars. Congratulations. Anthony was hoping to dip into the 9s but blew tires on the bottle and it was his last pass for the day.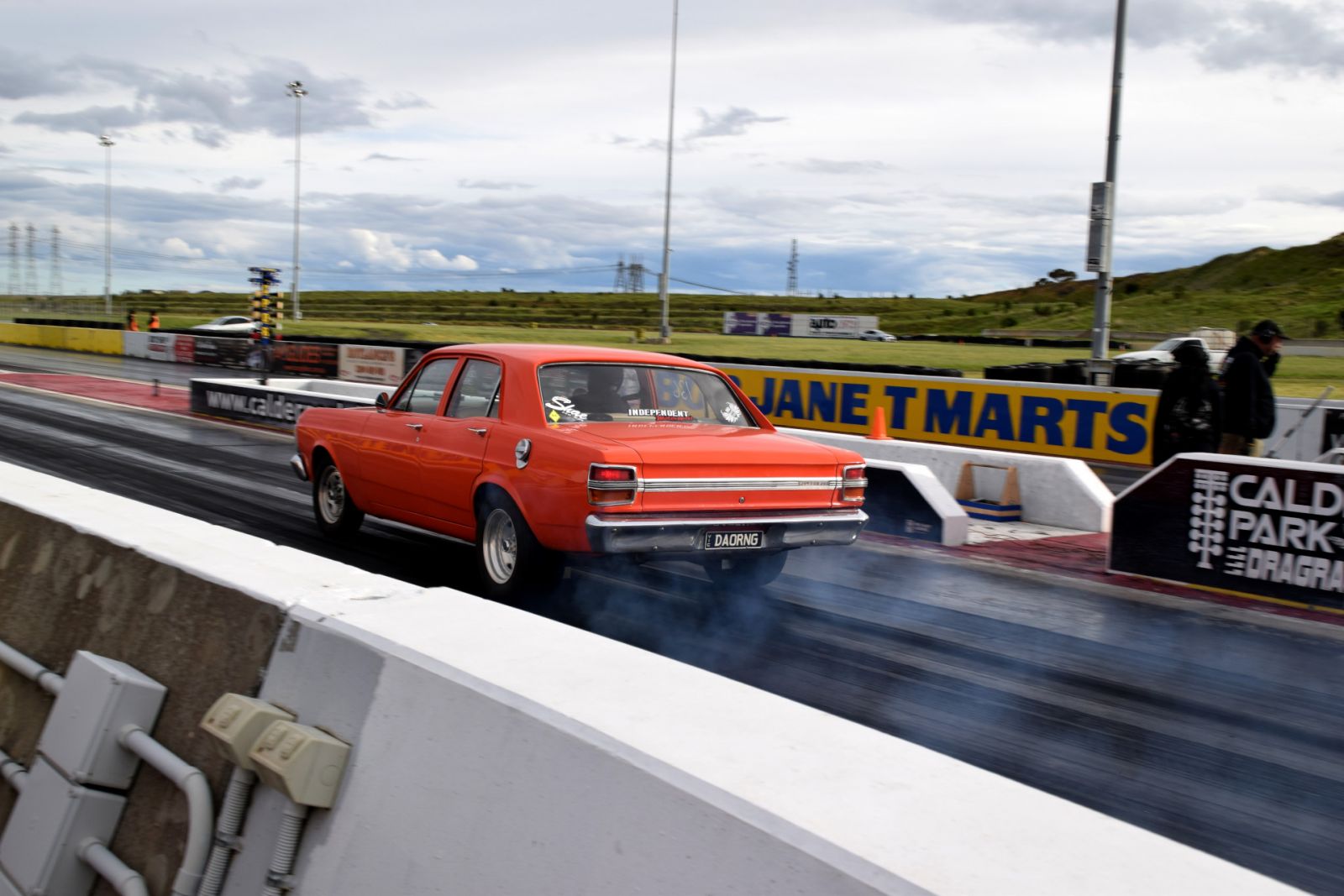 Adam took out his twin turbo Mustang for this event to race it down its first prepped track but couldn't get the launch right and was fighting traction for the whole day. Adams best pass for the day was an 11.54 @ 126MPH
Ryan in his Tuff VK wasn't concerned about running good times he was just racing the tree and the driver next to him. Ryan red lit 2 out of 3 passes but on his third went 12.36 @ 111MPH.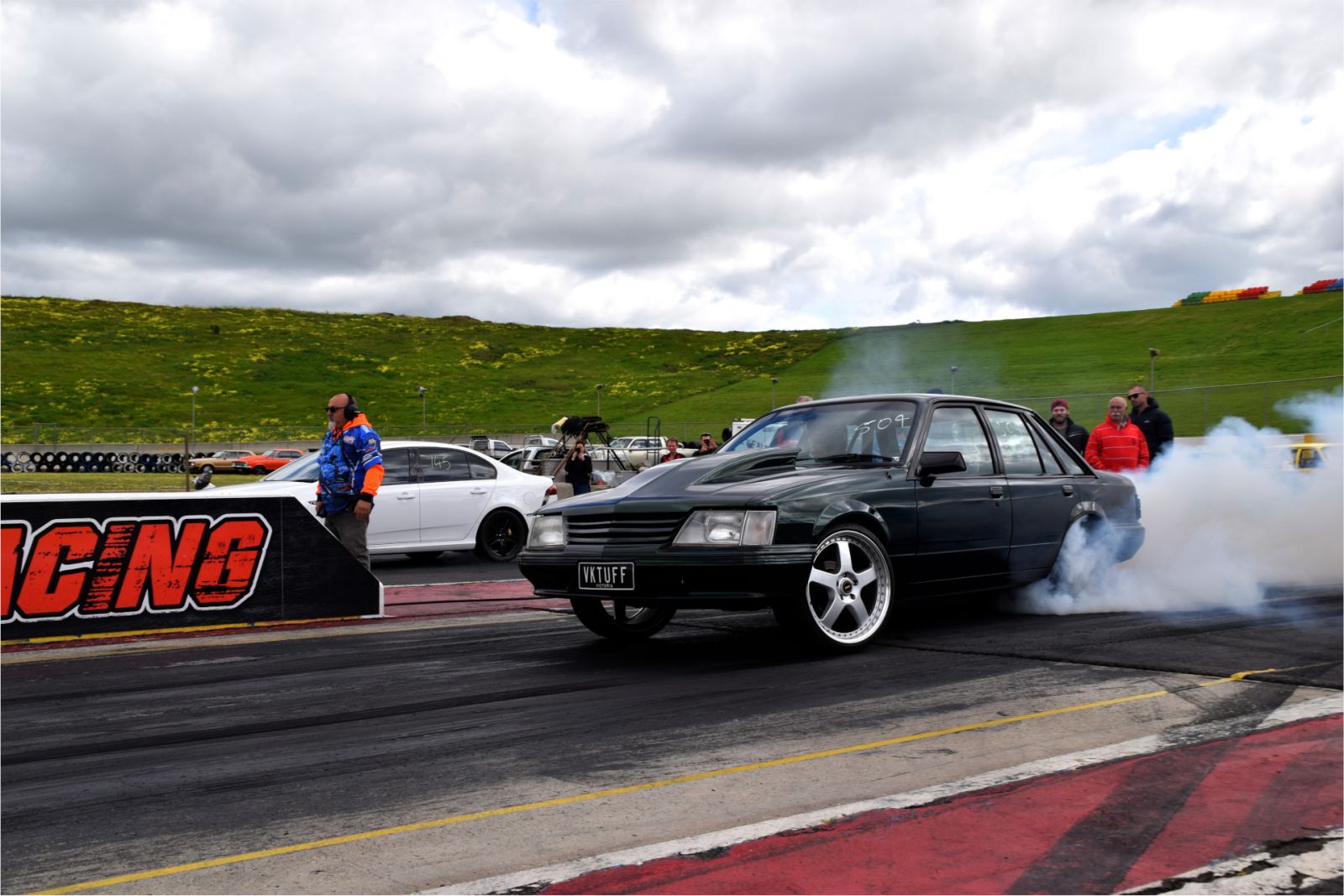 Garry in his Ford Falcon XR6T Sprint was getting faster and faster each time he went down the strip, he started off the day with a 12.58 @ 118MPH and on his fourth and final pass ran his PB of 10.84 @ 129MPH. Garry is working on improving his 60ft time and is aiming to get his name on our top 10 list. (We hope he gets there)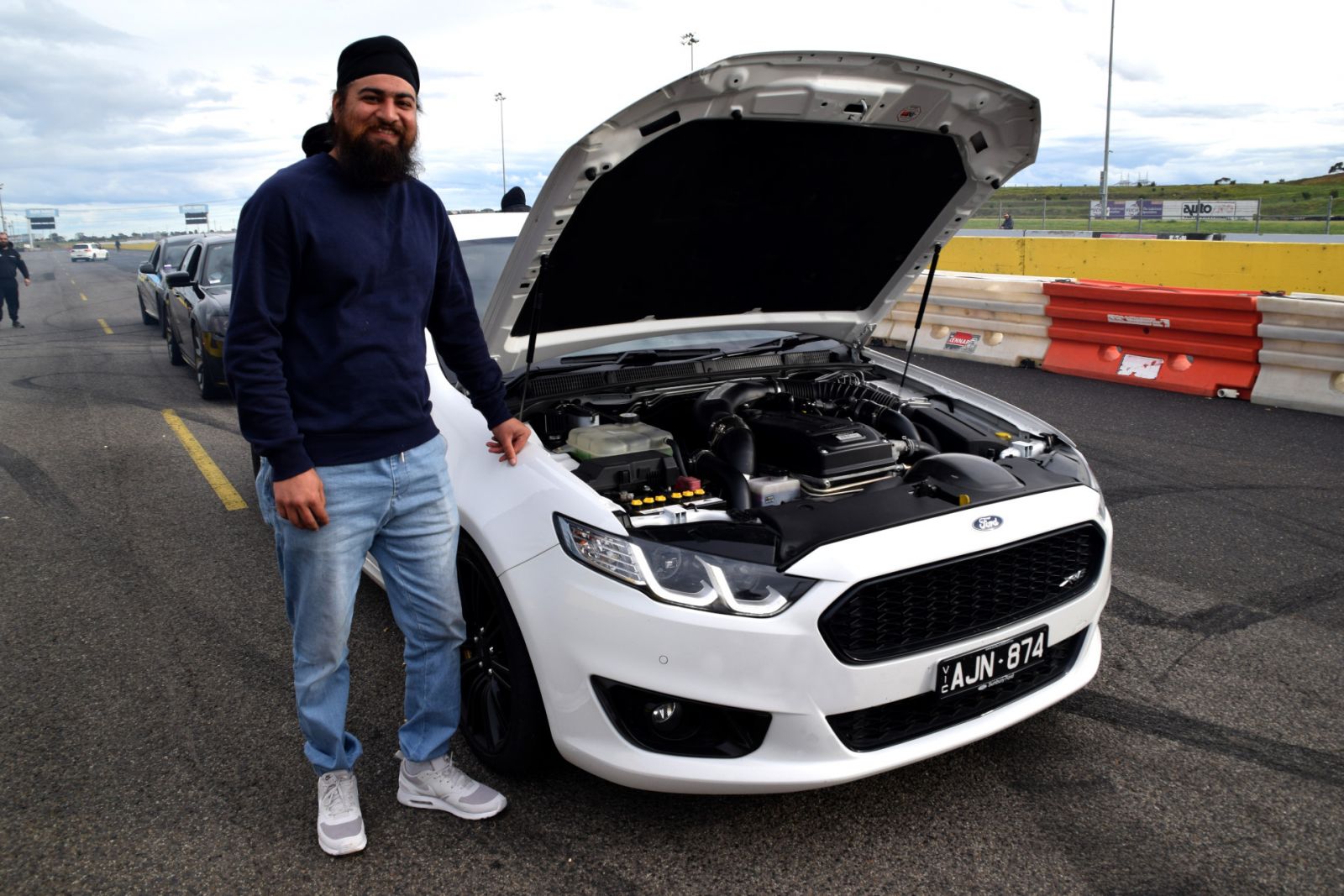 Our last but not least driver by any means was Mikey in his FG XR6T. Mikey did 2 passes for the day his first was a 10.40 @ 133MPH but on his second pass he ran a PB of 10.36 @ 138MPH giving him 8th position on our top 10 IMS modified cars.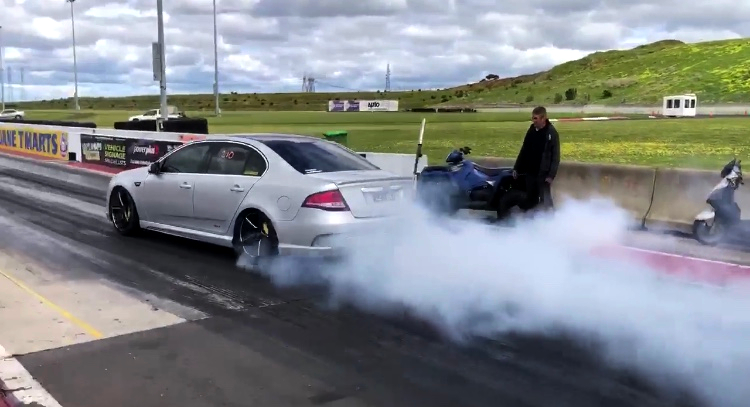 And there you have it another fun and enjoyable day out for all the drivers involved. On behalf of all of us here at Independent Motorsports we would like to thank all of our customers that come out and race their cars and aim to achieve their goals at the track it truly makes us happy to see you guys enjoying your pride and joys.
Below is the Top 10 fastest IMS cars;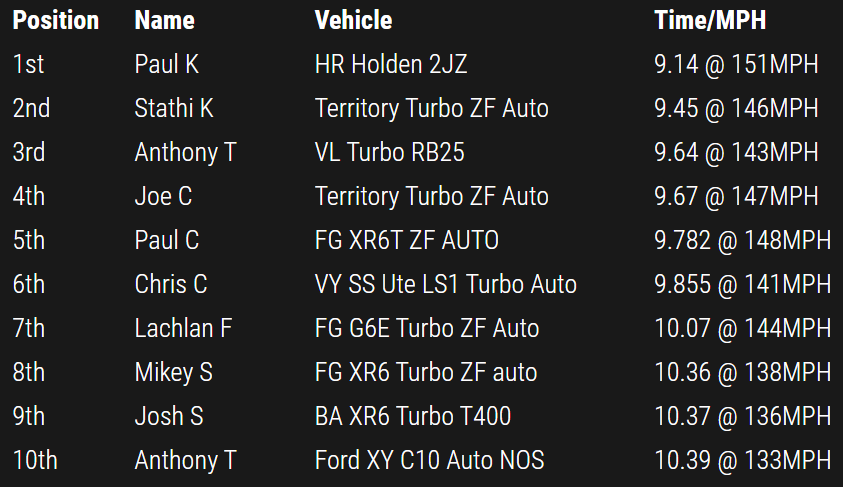 ---
Leave a comment