T9351 DV+ Diverter Valve with TMS advantage
$141.95
WAS $167.00
Sale Ends in
00:00 am, 31 August 2022
In Stock

More info.
Make 4 interest-free payments of $35.49 fortnightly and receive your order now.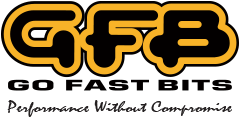 Specific Product Information
DV+ T9351 DIVERTER VALVE
Introducing The New DV+ For Late-Model VAG And
Euro Applications!
GFB's DV+ solution couldn't be simpler – keep what works and replace what doesn't.
BEWARE of counterfeit products; ONLY buy from authorized dealers on our website
Patents and Design Patents U.S.A, Australia, China, PCT Patents Pending
Retains the factory solenoid coil for seamless integration
Replaces plastic valve parts with metal for reliability and strength on chipped engines
Direct-fit replacement with GFB's TMS benefits
Exclusive "pilot-actuated" valve mechanism for rapid response at high boost
GFB expands the DV+ range with a direct-fit solution for the weak factory diverter valve used on many European vehicles.
The solenoid coil itself from the factory-fitted valve is great (the ECU opens it faster than any pneumatic valve so why replace it?), but the weak point however is the valve mechanism itself. So GFB's DV+ solves this problem by replacing just the valve parts with an anodised billet aluminium housing fitted with a brass piston machined to exacting tolerances.
The end result is sharper throttle response, lightning-fast valve actuation, and it will hold as much boost as you can throw at it. Read all about the DV+ story on the next page.
Other manufacturers' products involve replacing the entire system with a traditional pneumatic valve, requiring long vacuum hose runs, additional parts for tapping into the intake manifold vacuum, plus either a different solenoid valve to actuate the pneumatic valve or a ballast resistor to plug into the OE wiring loom. All these additional items result in a product that is slower, less responsive, more expensive and takes much longer to install.
GFB's DV+ solution on the other hand is more responsive, less expensive, easier to install, and doesn't cause compressor surge/turbo flutter. Oh, and it doesn't require different springs or frequent re-builds.
Vehicle Applications
DV+ Diverter Valve with TMS advantage. Protected by Patents in United States of America, China & Australia PCT Patents Pending also suits:
AUDI B7 (2005-2008) 2.0TFSI
AUDI 8P (2003-2013) 2.0TFSI
AUDI S3 8P (2006-2013) 2.0TFSI
VW Golf GTI Mk5 2.0TFSI 04-09
AUDI A6 2.0TFSI (2006-2011)
SKODA Octavia Mk2 1.4/1.8/2.0TFSI/TSI (Inc. VRS) 2005-2013
AUDI 8P (2003-2013) 1.8TFSI
AUDI 8P (2003-2013) 2.0TFSI
VW Passat B6 2.0 TSI 05-11
VW Jetta Mk5 2.0T 2005-2010
VW EOS 2.0 TFSI 2006-2015
AUDI TTRS 8J 2.5 TFSI 09-14 Note : Direct Fit
AUDI TT 8J 2.0 TFSI (EA888) 10-14 Note : Direct Fit
AUDI TTS 8J 2.0 TFSI 06-14 Note : Direct Fit
AUDI TT 8J 2.0 TFSI (EA113) 06-10 Note : Direct Fit
AUDI B8 (2007-2015) 1.8/2.0 TFSI
VW Tiguan 2.0 TFSI 07-11
VW Tiguan 2.0 TSI 11-16
AUDI B8 (2007-2015) 1.8/2.0 TFSI
AUDI Q5 2.0TFSI (2008-2016, 8R)
VW Scirocco R Mk3 2.0t FSI (EA113) 06-13
VW Golf Mk6 1.4 TSI (Turbo Only, NOT Twincharged) 08-13
VW Golf R Mk6 2.0TSI 08-13
VW Golf GTI Mk6 2.0TSI 08-13
VW Polo GTI (1.8TSI 2015-2017)
AUDI S1 8X (2014-On) 2.0TFSI
AUDI A1 1.8TFSI 2015-On
AUDI A1 2010-2014 1.4TFSI (90kW/122hp)
VW Jetta GLI Mk6 2.0T 2010-2013
AUDI A6 2.0TFSI (2011-2018)
AUDI 8V (2013-On) 1.8/2.0TFSI
AUDI RS3 8V (2015-2017)
VW Golf GTI Mk7 2.0TSI 2014-2020
SKODA Octavia Mk3 1.8/2.0TSI (Inc. RS/VRS) 2013-On
AUDI 8V (2013-On) 1.8/2.0TFSI
PORSCHE Macan 2.0 (2016-On)
AUDI TT 8S 2.0TFSI 2014-2018
VW Passat B8 (MQB Platform) 1.8/2.0TSI 2015-On
AUDI TTRS 8S 2.5 TFSI 16-On
VW Golf Alltrack 1.8TSI 2014-On
SKODA Superb 2.0TSI (162kW) 2015-On
AUDI B9 (2015-2020) 2.0TFSI
VW Tiguan 2.0 TSI 16-On
AUDI B9 (2016-On) 2.0 TFSI
AUDI Q5 2.0TFSI (2017-On, FY)
AUDI RS3 8V Facelift (2017-On)
VW Polo GTI (2.0TSI 2017-On)
AUDI A6 2.0TFSI MHEV C8 (2018-On)
AUDI RS3 8P (2011-2012)
VW Scirocco Mk3 2.0t FSI
VW Scirocco Mk3 1.4 TSI (Turbo Only)
VW Passat B8 (MQB Platform) 1.8/2.0TSI 2015-On
VW Jetta GLI Mk7 2.0T 2018-On
(GFB-T9351)
---
Others Also Bought
---
More From This Category