Part 5610 (Aluminium weld-on flange)
$80.75
WAS $95.00
Sale Ends in
00:00 am, 31 August 2022
In Stock

More info.
Make 4 interest-free payments of $20.19 fortnightly and receive your order now.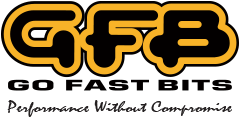 Part 5610 V-Clamp Weld-On kit is used to mount GFB BOVs onto aluminium intercooler pipes.
Replaces the existing threaded inlet on the following Mach 2, Hybrid, Respons, or Deceptor Pro II blow-off valves: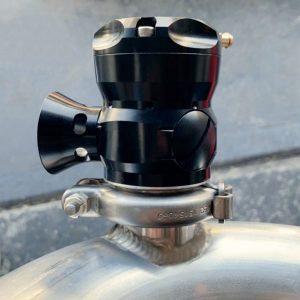 Mach 2: T9120, T9125, T9133, T9135, T9107, T9110, T9111, T9112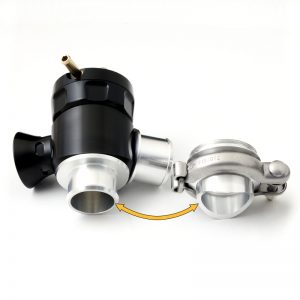 Hybrid: T9220, T9225, T9233, T9235, T9207, T9210, T9211, T9212
Respons TMS: T9020, T9025, T9033, T9035, T9007, T9010, T9011, T9012
Deceptor Pro II: T9520, T9525, T9533, T9535, T9507, T9510, T9511, T9512
About this range
Got custom intercooler piping and need a weld-on blow-off valve solution?
GFB's range of Weld-On V-Clamp adaptors offers a compact and secure way to custom mount any GFB Mach 2, Hybrid, Respons, or Deceptor Pro II blow-off valve onto your intercooler piping. Available with stainless steel or aluminum weld-on flanges, these adaptor kits use a VITON o-ring for a perfect seal and a stainless steel V-clamp with an Aerotite locknut for the ultimate joint reliability. Part #5610 (for welding onto aluminium) and 5611 (for welding onto stainless steel) suit the following GFB BOVs: Mach 2: T9120, T9125, T9133, T9135, T9107, T9110, T9111, T9112, T9114 Hybrid: T9220, T9225, T9233, T9235, T9207, T9210, T9211, T9212, T9214 Respons TMS: T9020, T9025, T9033, T9035, T9007, T9010, T9011, T9012, T9014 Deceptor Pro II: T9520, T9525, T9533, T9535, T9507, T9510, T9511, T9512, T9514 Part #5612 (for welding onto aluminium) and 5613 (for welding onto stainless steel) suit the following GFB BOVs: Mach 2: T9100, T9101, T9102, T9103, T9104, T9105, T9106 Hybrid: T9200, T9201, T9203, T9204, T9205, T9206, T9208 Respons TMS: T9000, T9001, T9002, T9003, T9004, T9005, T9006 Deceptor Pro II: T9500, T9501, T9502, T9503, T9504, T9505
(GFB-5610)
---
More From This Category