TCA2 – Dual Channel Thermocouple Amplifier (Box A), black 600mm CAN cable.

More info.
Make 4 interest-free payments of $110.46 fortnightly and receive your order now.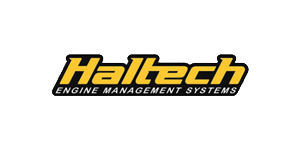 This listing is for The TCA2 - Dual Channel Thermocouple Amplifier Box A only. Please contact Us for probe sets to suit your application
The Haltech Thermocouple Amplifier Box allows the user the ability to increase the functionality of their Haltech ECU by using the Haltech CAN system which is fitted to all Platinum Series ECU's.
The Thermocouple Amplifier Box instantly makes available multiple temperature inputs for monitoring,tuning and logging.
Simply plug in the CAN cable and start using your thermocouple inputs.
The Haltech Thermocouple Amplifier is available in a 2 Channel or 4 Channel Configuration
Features:
TCA2 – 2 Channel Thermocouple Amplifier – HT059920 / HT059921 (Box A / Box B)
• 2 x Thermocouple Temperature Inputs (K Type only) (0-1250 deg C) *1
(Thermocouple probes not included.Please contact Haltech for probe sets available)
TCA4 – 4 Channel Thermocouple Amplifier – HT059940 / HT059941 (Box A / Box B)
• 4 x Thermocouple Temperature Inputs (K Type only) (0-1250 deg C) *1
(Thermocouple probes not included – Please contact Haltech for probe sets available)
• Broadcast rate of 20mS to the Haltech ECU for each channel.
• +/- 2deg accuracy via CAN.
• Power and Status LED's.
• Powered by CAN Bus when used with Haltech Platinum Series ECU's.
• Analogue Voltage Outputs (0.5 – 4.5V) for each channel. *2
• Multiple Thermocouple Amplifier Boxes can be used on certain Haltech ECU's to give up to 12 Channels.*3
ECU Suitability:
• Sprint 500 – (maximum 1 box*4)
• Sprint RE – (maximum 1 box*4)
• Sport 1000/2000 – (maximum 2 boxes*3)
• Sport GM – (maximum 2 boxes*3)
• Pro Harness*5 – (maximum 2 boxes*3)
• Pro Plug-in ECU's*5 – (maximum 4 boxes*3)
Power Requirements:
• Source: 8.6 to 16.5 Volts DC
• Consumption: 80mA @ 12Volts DC
Physical Dimensions:
• Length: 95mm
• Width: 64mm
• Height: 28mm
Weight:
• ECU: 150g (0.33 lb)
• Harness: 70g (0.154 lb)
Haltech Thermocouple Amplifier Kit Includes:
• Haltech Thermocouple Amplifier Box
• CAN direct connection cable (600mm)*3
Downloads:
Haltech Thermocouple Amplifier Specifications
Haltech Thermocouple Amplifier Quick Start
Haltech Thermocouple Amplifier Downloads
*1 – Functions available may vary depending on Haltech ECU used. Full function listing on page 2 in specifications.
*2 – Optional harness required to be purchased to utilize the Analogue Voltage Outputs.
Haltech Part # HT049940
*3 – Optional CAN Hub required to be purchased if more than one device is to be fitted to the
Haltech CAN Bus. Haltech Part # HT059990.
Please check with Haltech technical support staff regarding the allowable combinations of TCA's with your ECU.
*4 – Supports Box A Only.
*5 – Supported in 1.10 and above firmware only Rev
(HT-059920)
| | |
| --- | --- |
| SKU | HT-059920 |
| Brand | Haltech |
---
More From This Category