Whats happening at IMS 4/06/2020
Author: Stathi Kavadias Date Posted:4 June 2020
Matt's Territory final gets back on the road-Brads 4G63 Lancer is back on the road- Darrans Harrop 2300FDFI Supercharger Install & Johns 518KW Magnason Blown VF Gets a Camshaft Tony Stock looking FGX makes 500KW AND IT LOOKS STOCK
Matt's Ford Territory came to us literally in a 1000 pieces and the car was full of parts.

Matt supplied us with:
FG engine, hi-flowed turbo charger, external wastegate and a few other bits and pieces to get the job going.
We had to work through a massive mess that was left behind from the previous mechanics.

While the engine was out we took advantage of this and installed - head studs, valve springs and oil pump gears.

Once we got it back into the car we added one of our fuel pump upgrade kits, fabricated up an air intake and tuned the car on E85 fuel making 410AWK.
Unfortunately, we ran out of turbocharger which stopped us from making any more power.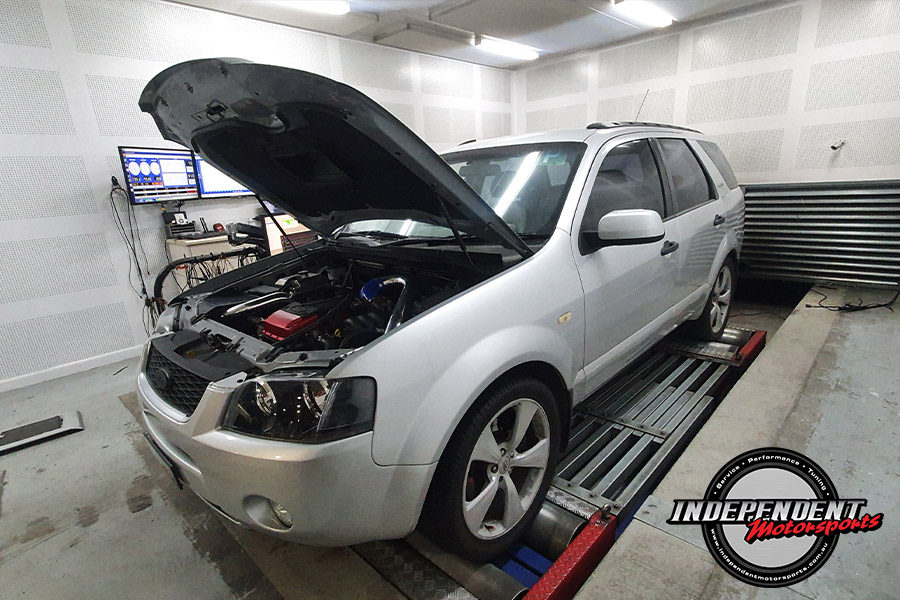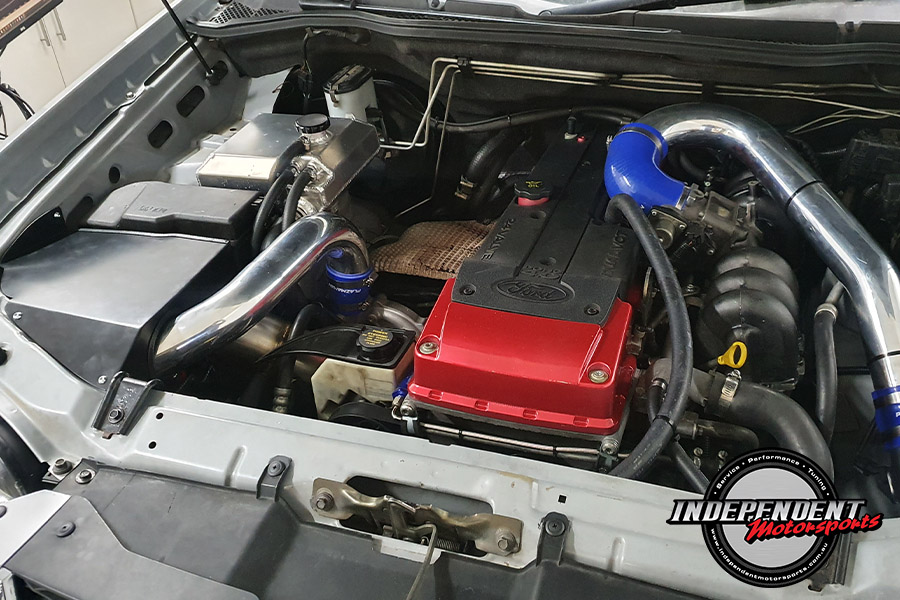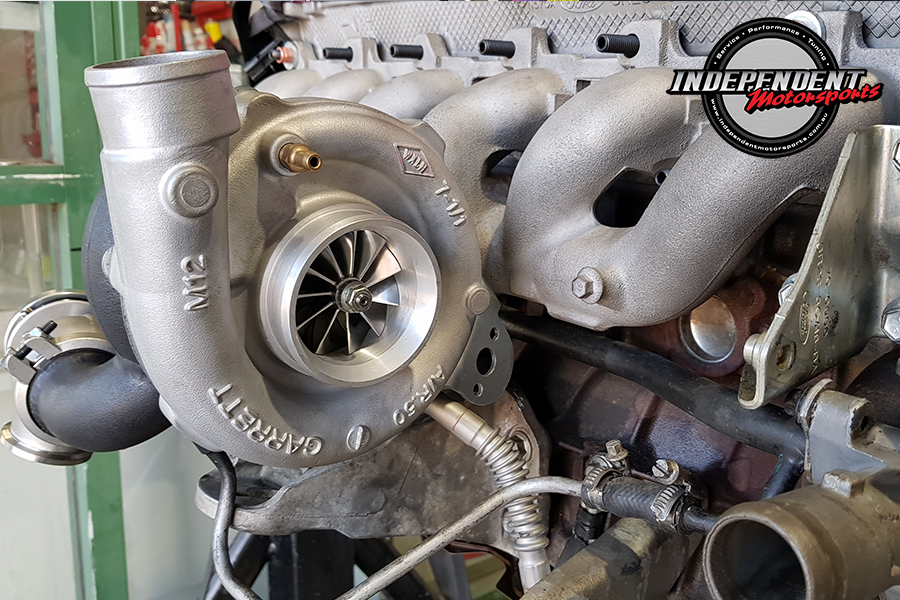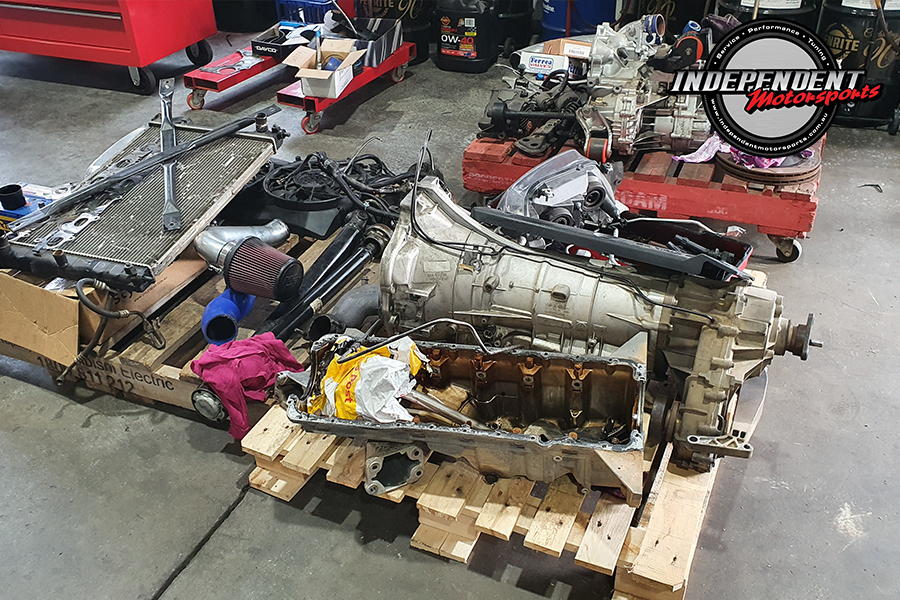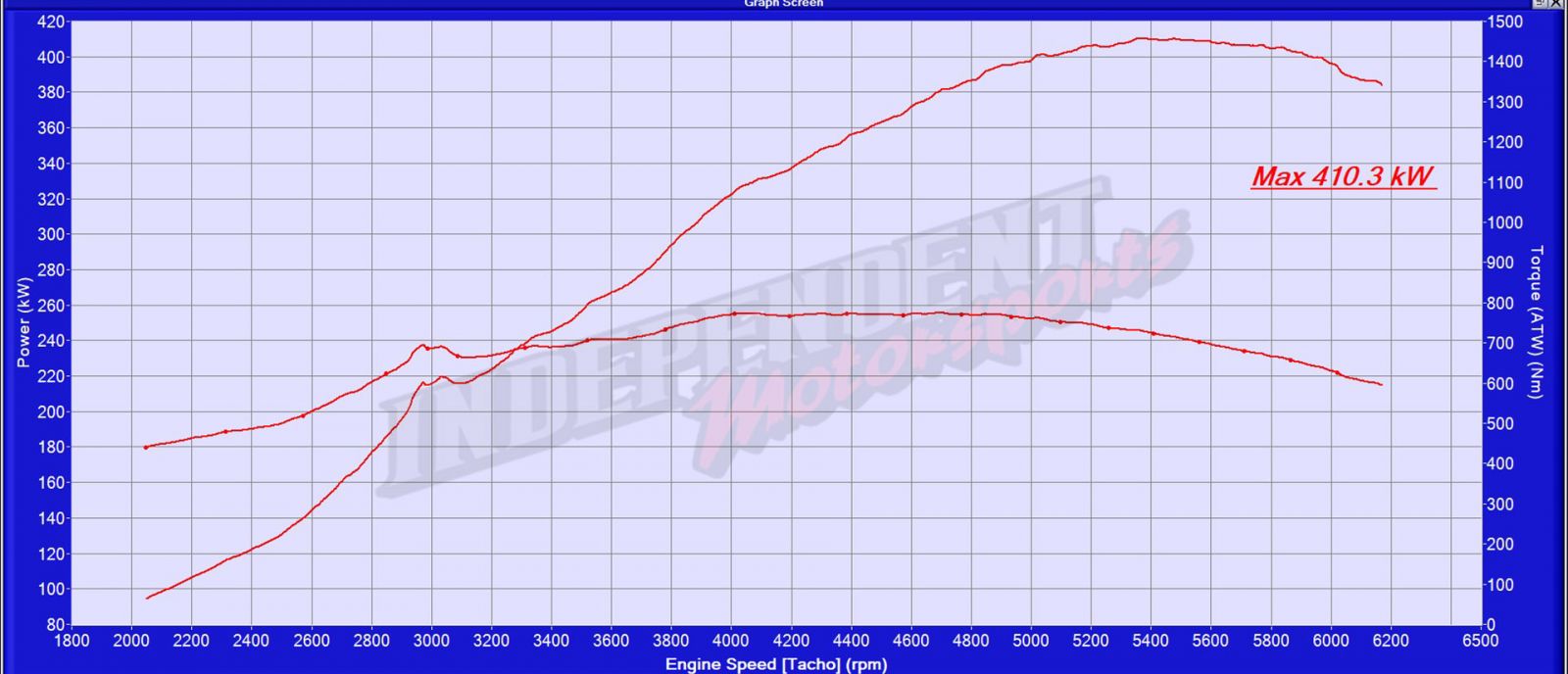 Bradley's Lancer has been somewhat of a shop ornament for a lot longer than I can remember! We were held up with engine work on this car and everything else seemed to have taken way longer than needed but we got there in the end and the results aren't too shabby. Once he has ran the car in we will be expecting to see somewhere up around the 400kw mark, which will make for a super fun and fast car to drive.

Some of the work we have completed:
Haltech Elite 1500 ECU Upgrade
Flex Fuel System
Upgraded Turbocharger ATPGT35
Rebuilt 4G63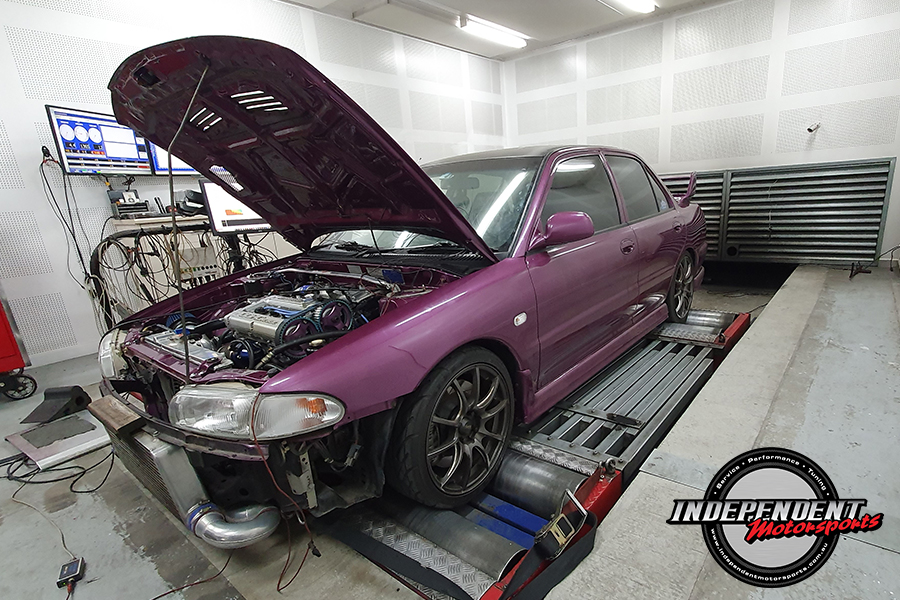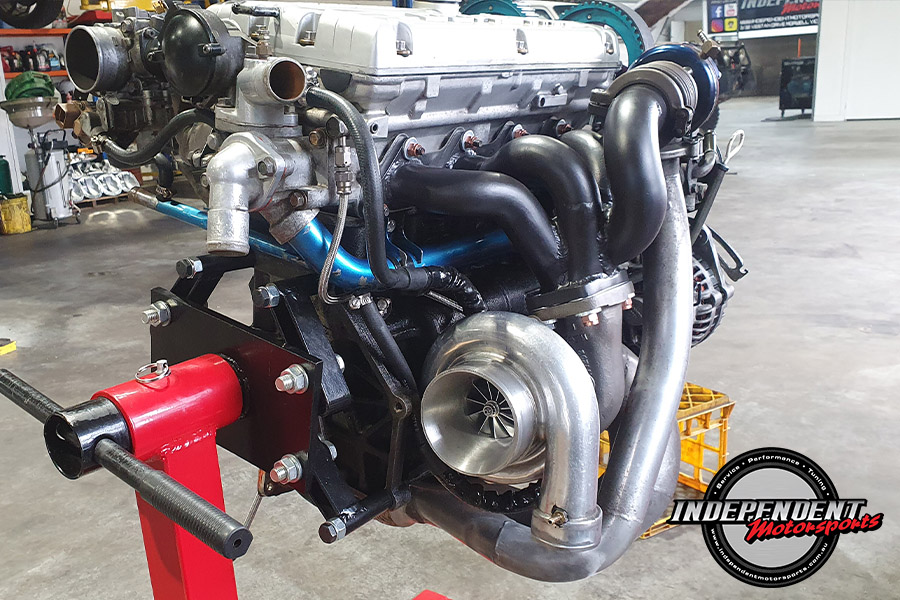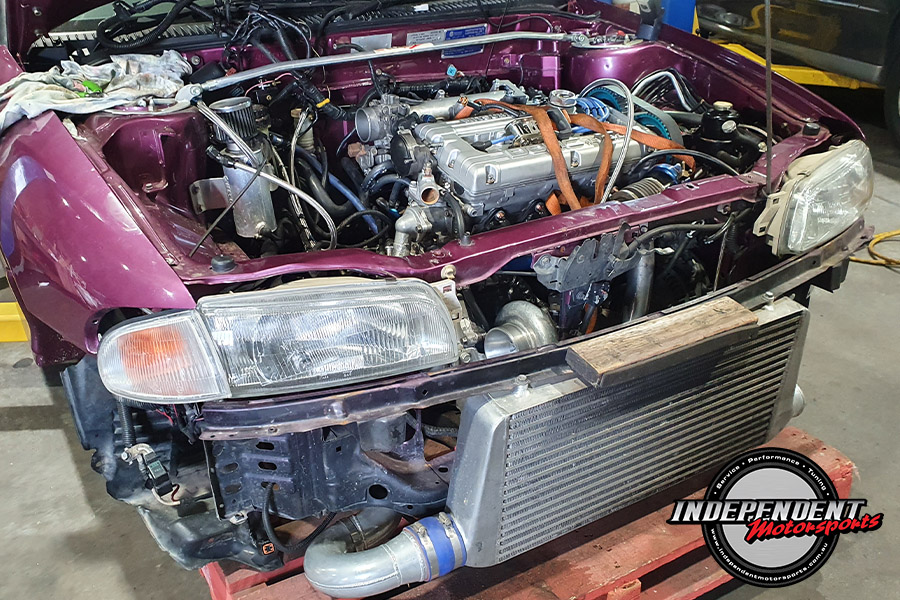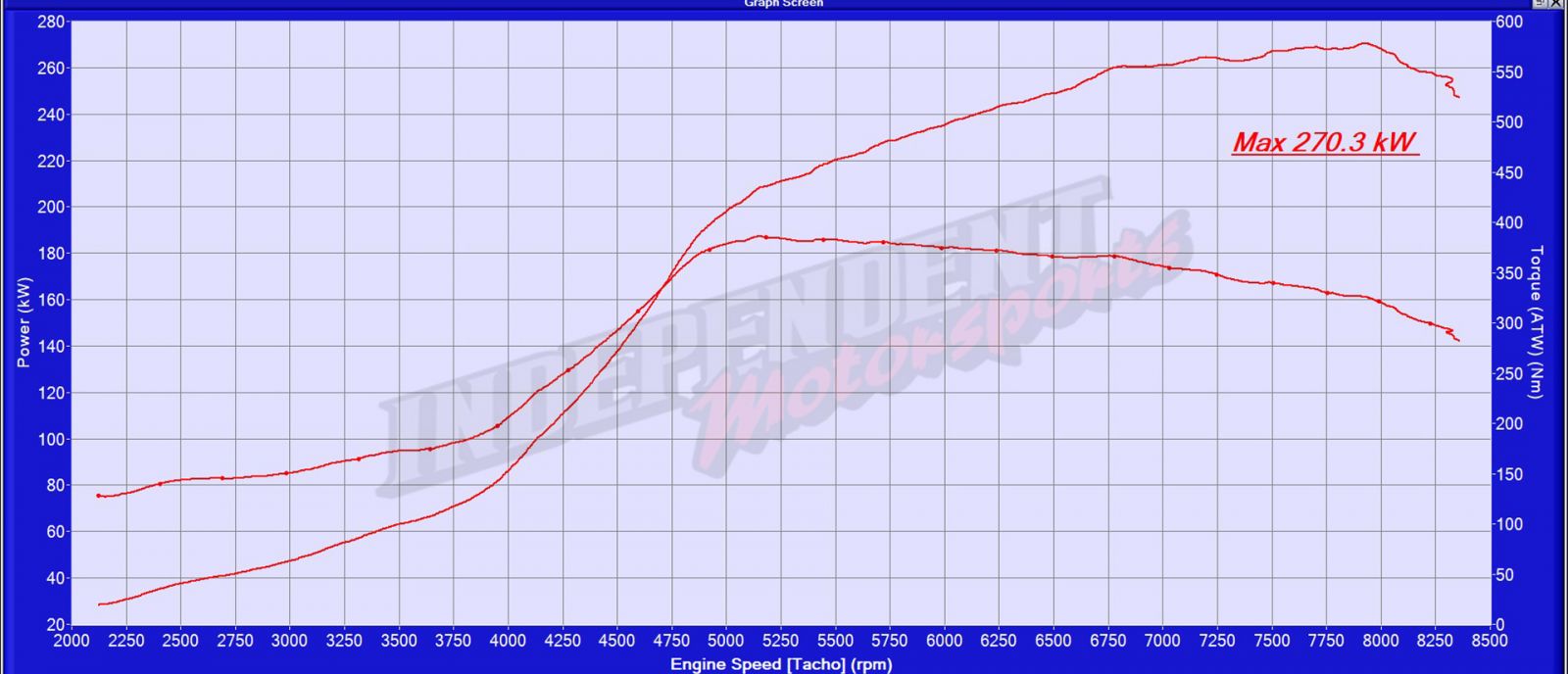 John's Manual LS3 Powered VF has been cruising the gippsland streets for quite some time now. We had previously fitted a Magnuson 2300 Heartbeat Supercharger back in 2017 and even though John has been quite happy with the power, he knew it was time to make some more power.

The goal was to achieve 500KW on 98 octane fuel with good street manners.

We installed a 221/238-115 Crow Cams camshaft and we also fitted a 80mm supercharger pulley.

The end result being 518Kw 821Nm with 11PSI.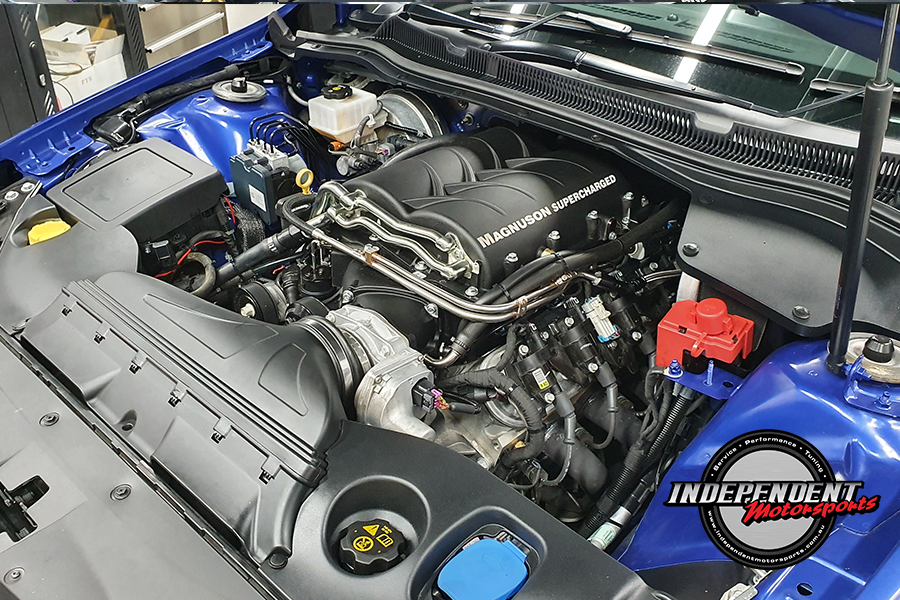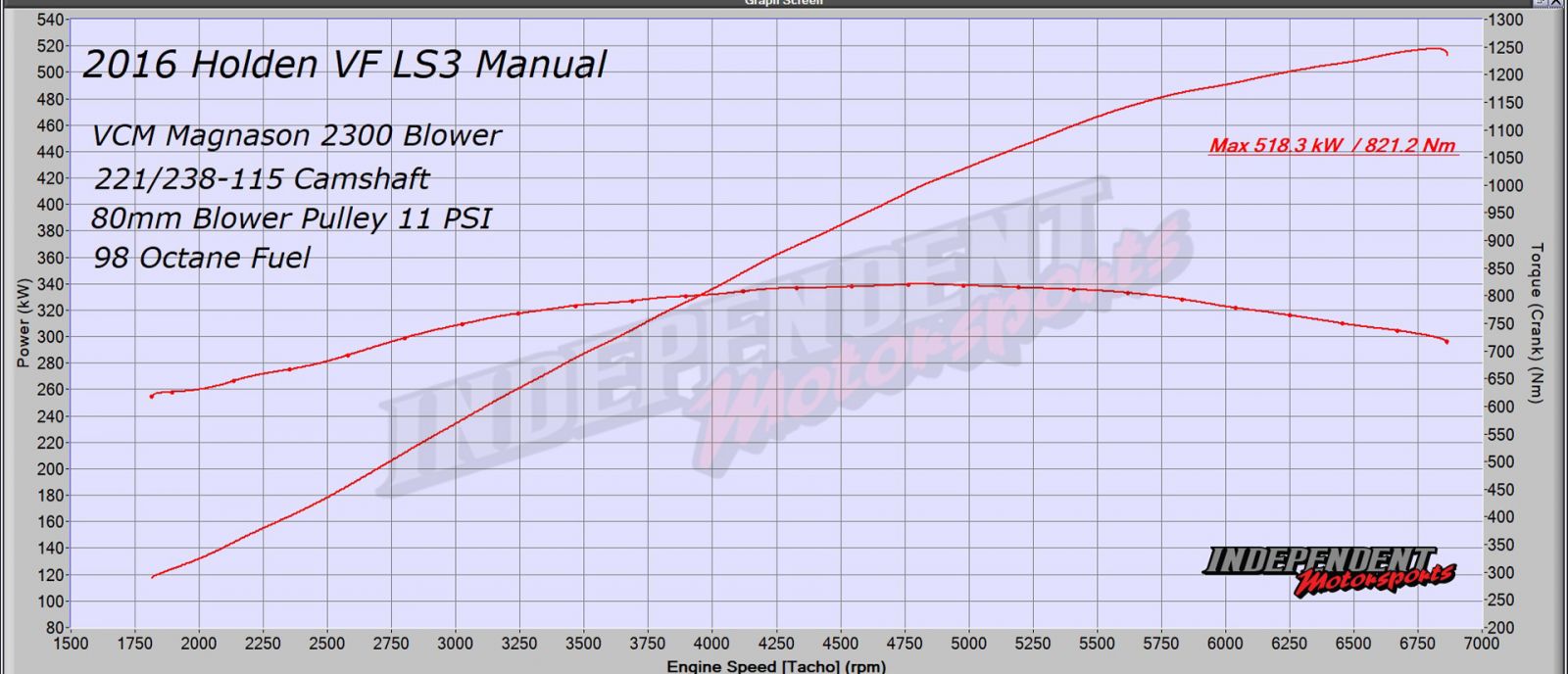 Darren's Auto LS3 VF
We had already previously fitted a 224/228 camshaft to this car over year ago making a healthy 329kW, but Darren thought it was time to join the booster club! So we decided to stick a Harrop FDFI 2300 supercharger kit on to it with a 75mm pulley achieving 11.8 PSI and a healthy 493kW 798Nm. We have no doubt with a more boost friendly camshaft that it will make over 500kw, which hopefully we get to find out very soon. This was our first Harrop FDFI supercharger kit that we have fitted and we are quite impressed with the results. They have certainly made a lot of revisions to the cooling system from their first generation kits and we look forward to using them in more of our upcoming packages.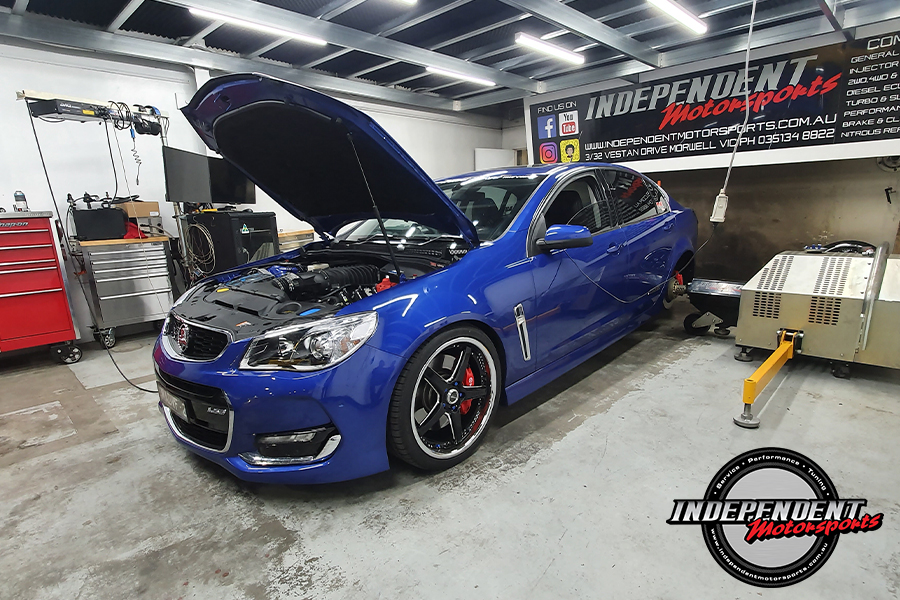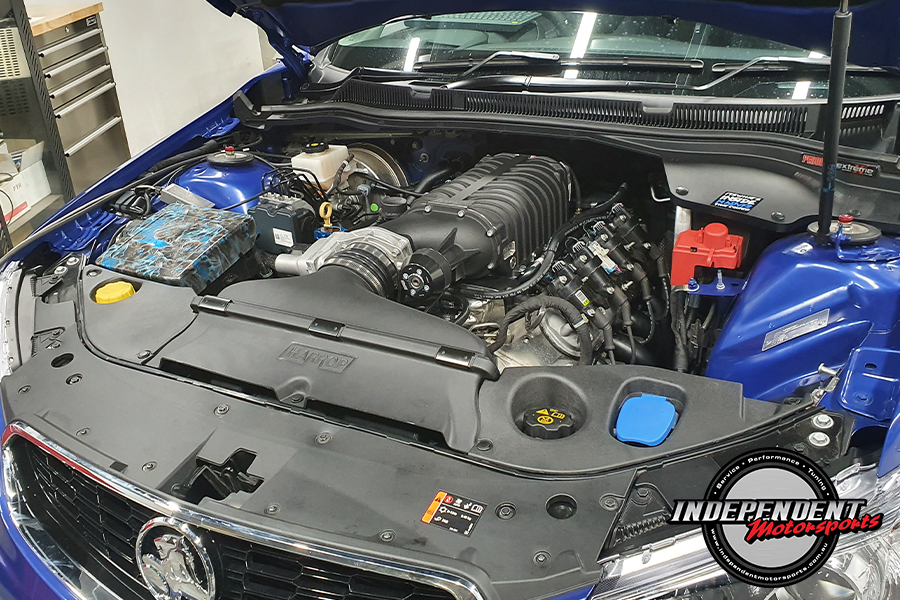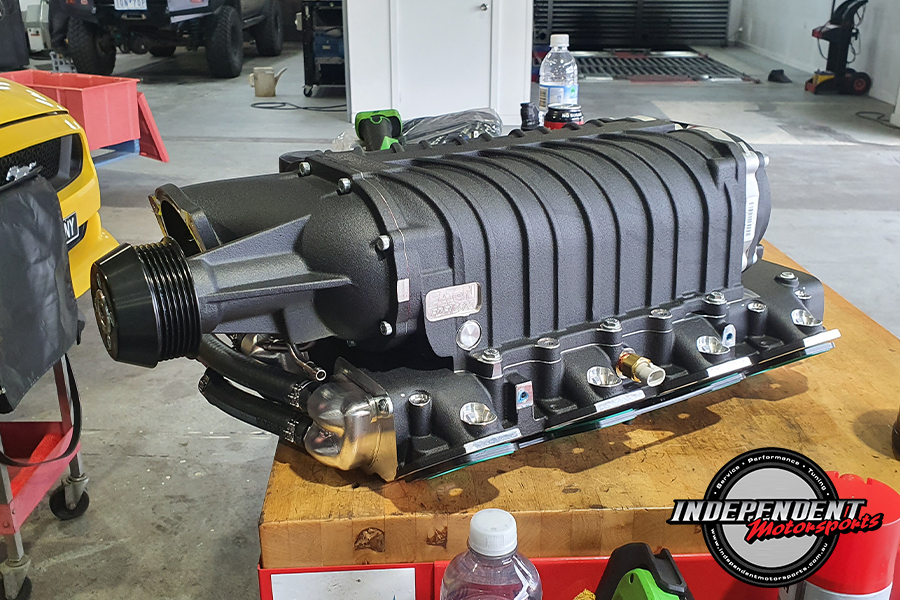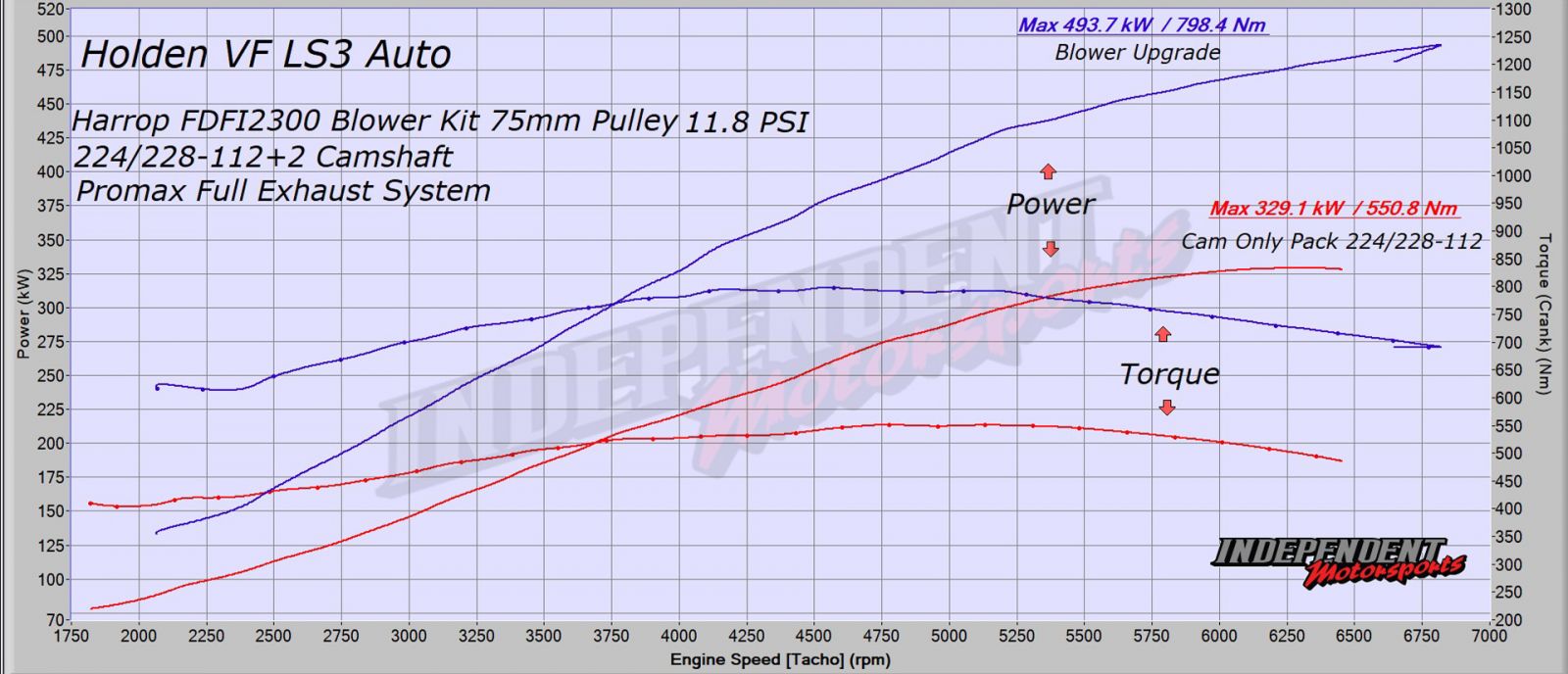 Tony's FGX the goal like everyone else's is to make 500kw.

Tony had previously fitted a Process West Stage 2 intercooler kit along with a ATP3884 high flowed turbocharger (still utilising the factory front compressor housing with a larger compressor wheel and a more efficient rear exhaust wheel).

We installed as follows:
Plazmaman Billet Surge Tank
1100cc Injectors
GFB Fuel Regulator
Pirotta Flex Fuel Kit
Vcm Perfomance Air Intake

We torque limited this engine to 850Nm to save the stock transmission. This combination is capable of making a lot more low RPM power & torque.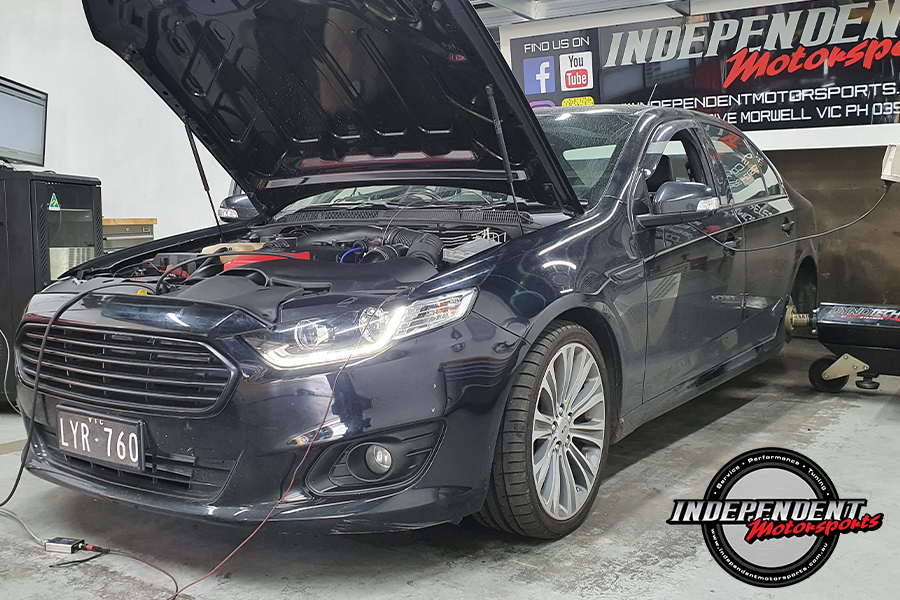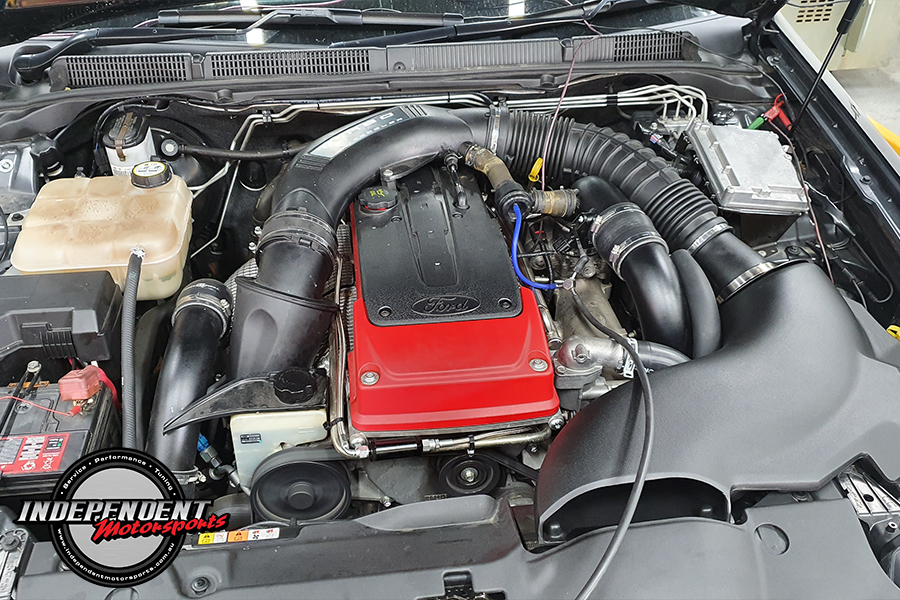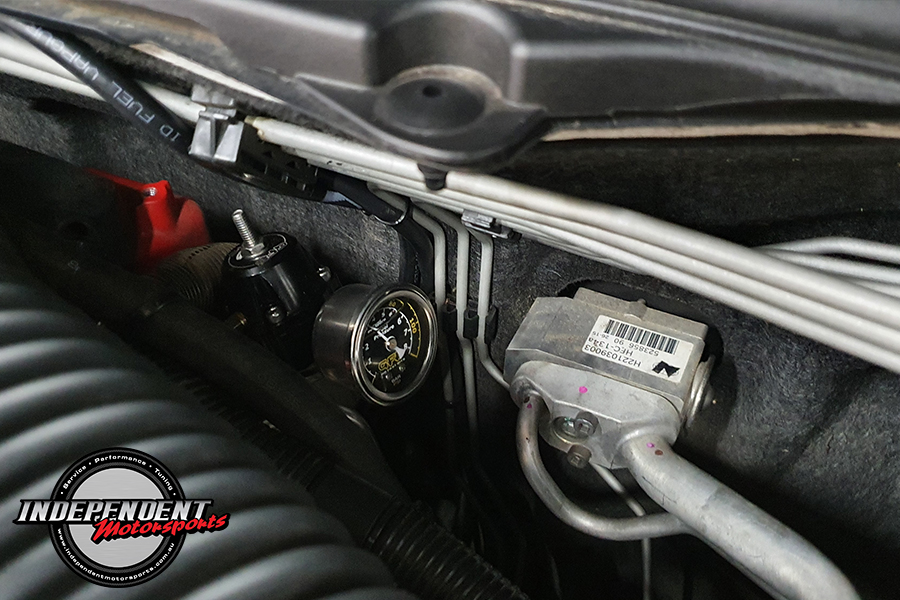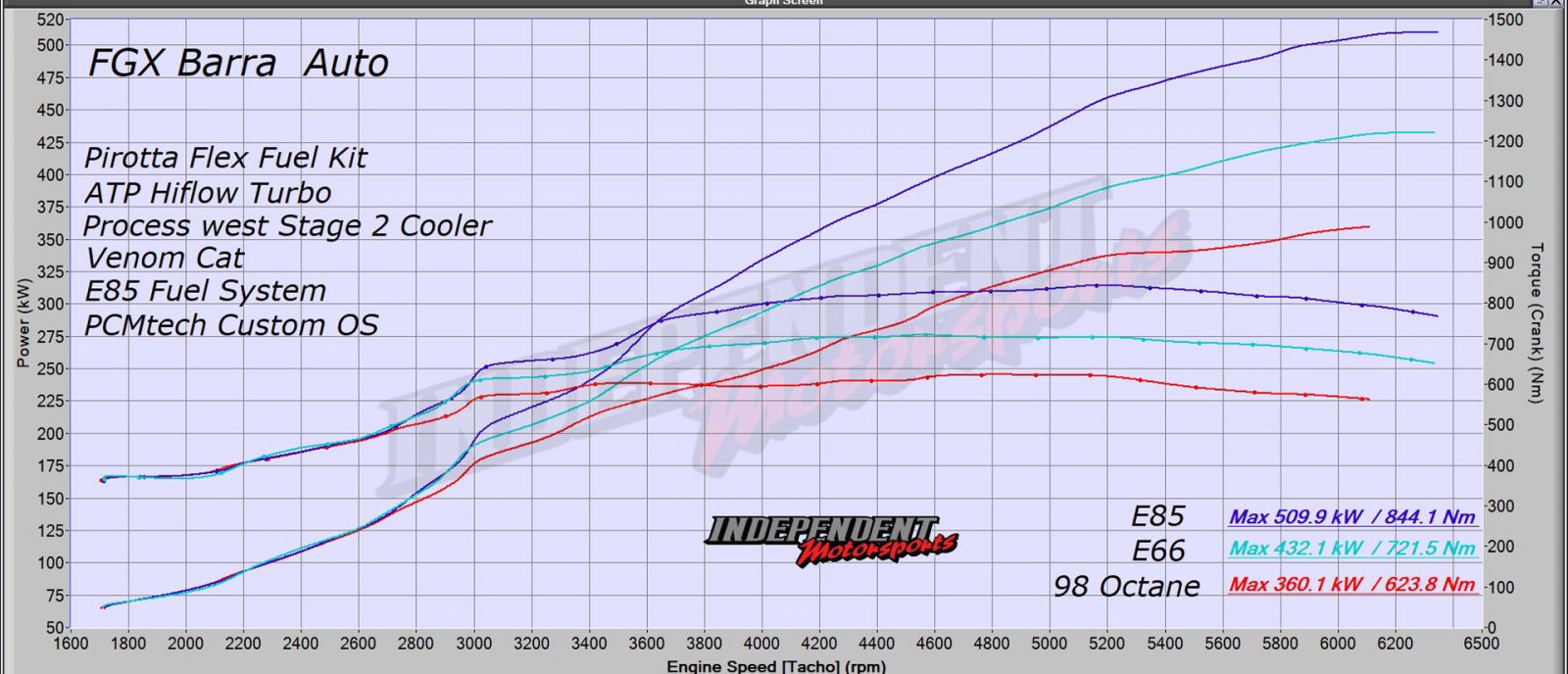 ---
Leave a comment