What we've been up to 28/03/2018
Author: Jeremy Banham Date Posted:28 March 2018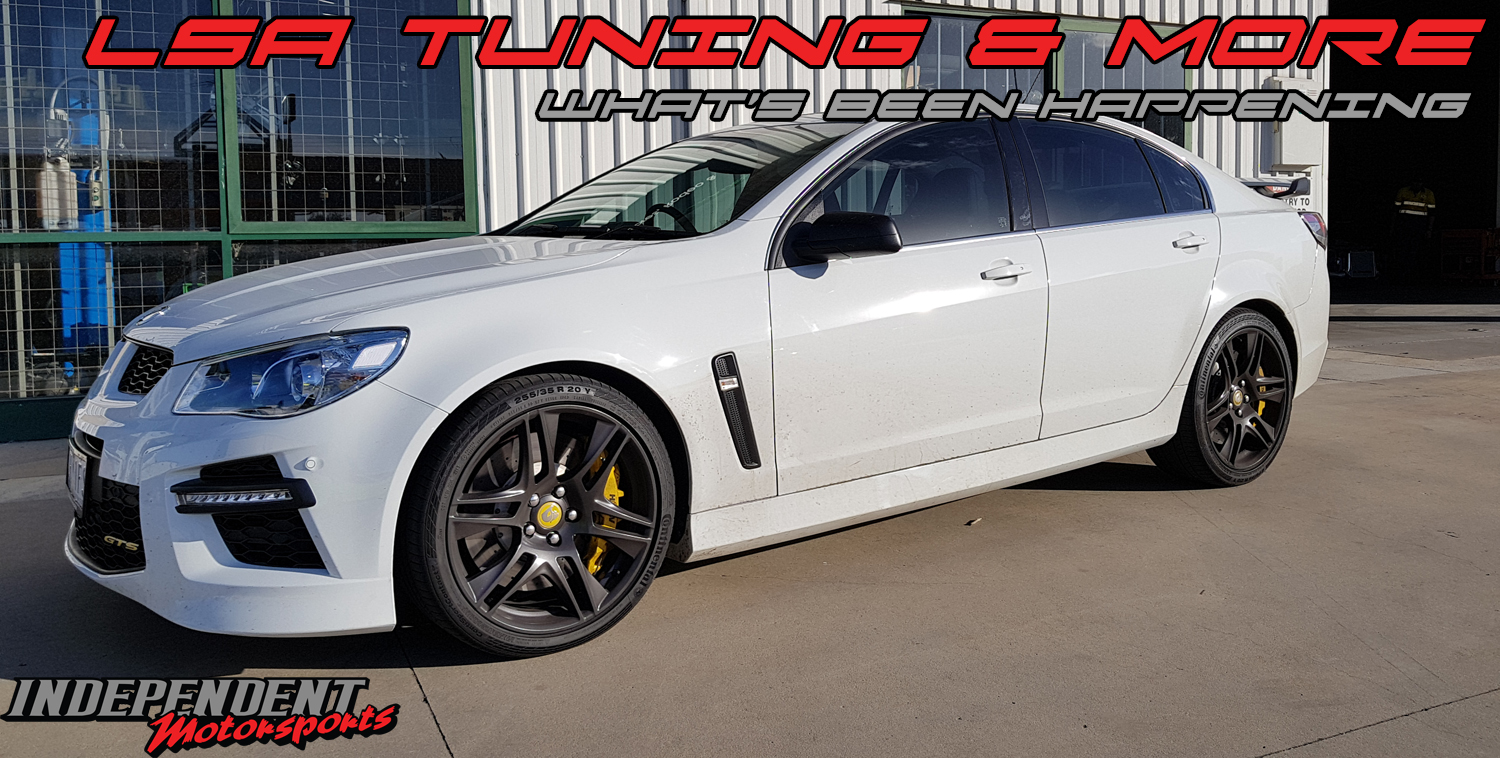 G'day guys & girls,
It's been a super busy last couple of weeks for us here at IMS, especially with the build up to Easter weekend.
We've been doing a number of package tunes lately, two of them have been a VF Commodore SS in for a Stage 4 package and a VF HSV GTS LSA Stage 5 package, both seeing great results as you'd expect.
Stage 4 Package for VF Commodore SS
The Stage 4 package as you can see below, gained a massive 114KW at the wheels
This particular car has a L77 v8 which meant we had to do a DOD delete in order to also upgrade the camshaft. It is important to note that if you have an L76 or L77 we must do a DOD delete if wanting to fit a camshaft upgrade.
The camshaft we use is perfect for both manual and auto street cars
https://www.independentmotorsports.com.au/vcm-performance-holden-ve-vf-otr
https://www.independentmotorsports.com.au/LSx-Camshaft-224/228-112LSA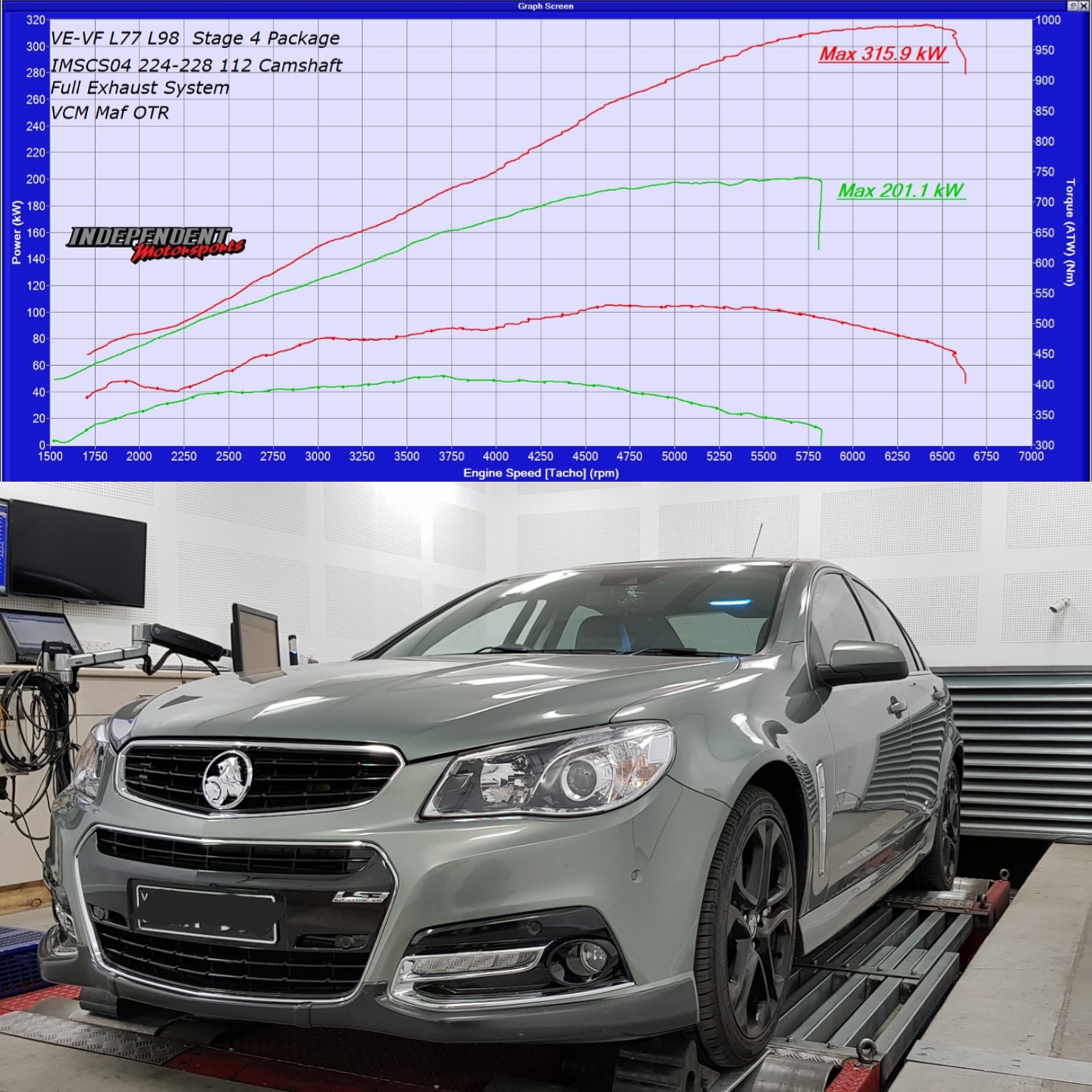 VF HSV GTS LSA Stage 5 Package
The GTS is already impressive from the factory, but with an extra 125kw to play with, you can bet the owner will be grinning from ear to ear.
In the particular car's case we had already fitted an upgraded intake and exhaust system. In addition to these mods, the kit added a 22% overdrive balancer kit, our in-house 65lb high-flowed injectors, cam-only package, k-motion double valve springs and upgraded pushrods.
https://www.independentmotorsports.com.au/vcm-performance-vf-lsa-sealed-air-box-lsa-engine-o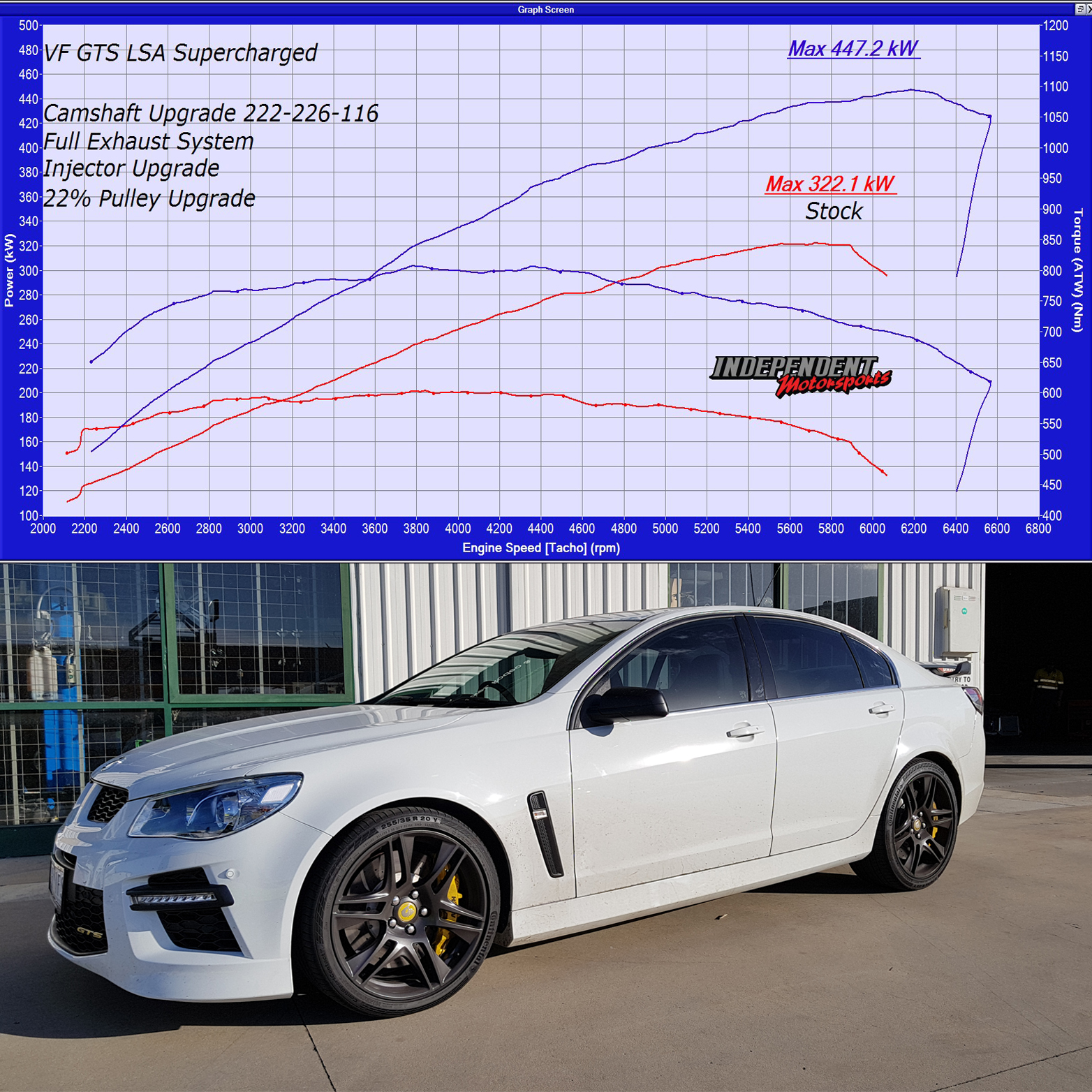 Stathi and Jade will be heading off to Cootamundra Drag Battle not long after Easter, so we're flat out to get everything done and prepared in time.
Well it's almost Easter time and we hope that everyone has a safe and positive long weekend.
---
Leave a comment