Whats happening at IMS 20/04/2020
Author: Stathi Kavadias Date Posted:20 April 2020
It's been a busy couple of months leading into April, especially with the whole covid-19 virus practically shutting down the whole world. Luckily for us we still have a lot of work in the workshop that needs to be completed to get us through these tough times.

We've been busy getting a few of our regular races cars back together after some recent engine upgrades and we are looking forward to getting these cars down the race tracks hopefully this year when the tracks open back up. One things for sure the top 20 ladder board list is going to get a major shake up!

Mario's XY has just had a major power upgrade
Still retaining the original 438Ci engine with CHI heads that have had an absolute flogging over the years, the last combination had a 250hp nitrous shot which netted a best ET of 10.35 with 380KW @ the hubs. Now with 678KW it's going to be a very interesting day at the track that's for sure.
Some of the great features we have integrated in to this car is a race timer function which works off the trans brake allowing us to map out the engine torque over time. This is a great feature for hooking up the small 255 radial tyre on the not so grippy tracks.

The current list of new mods are:
Manifold modified by EFI hardware for port injection
EFI hardware throttle body
8 x 2200cc raceworks injectors
2 x pierburg fuel pumps
Fuel lab regulator set up as a dead end system
Ice ignition systems 7 amp module
MSD billet distributor
Haltech Elite 950 ECU
Racepak Street Dash
Vortech V7 YSI B Trim supercharger
Raceworks aluminium fuel tank
Snow water methanol injection 50/50 mix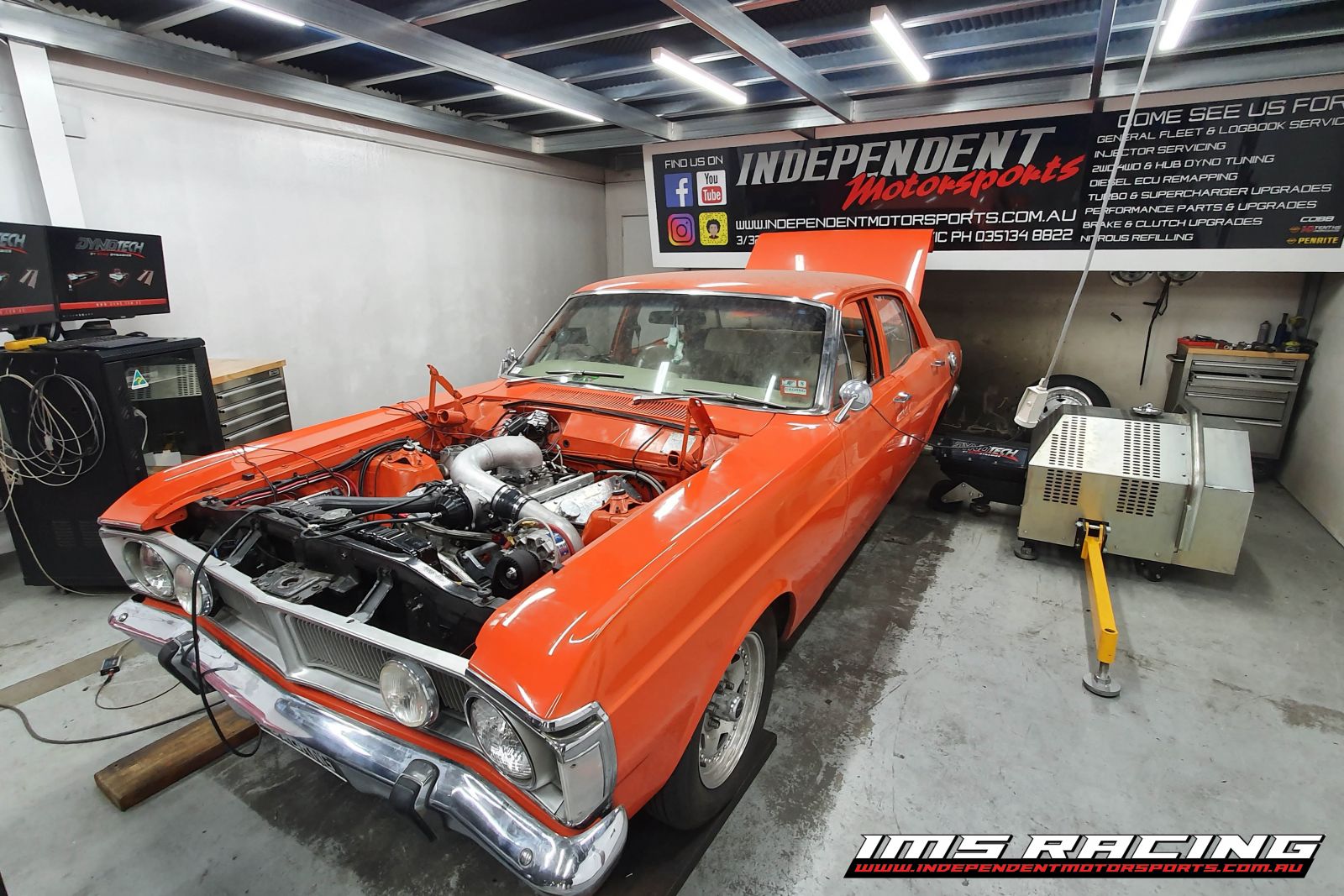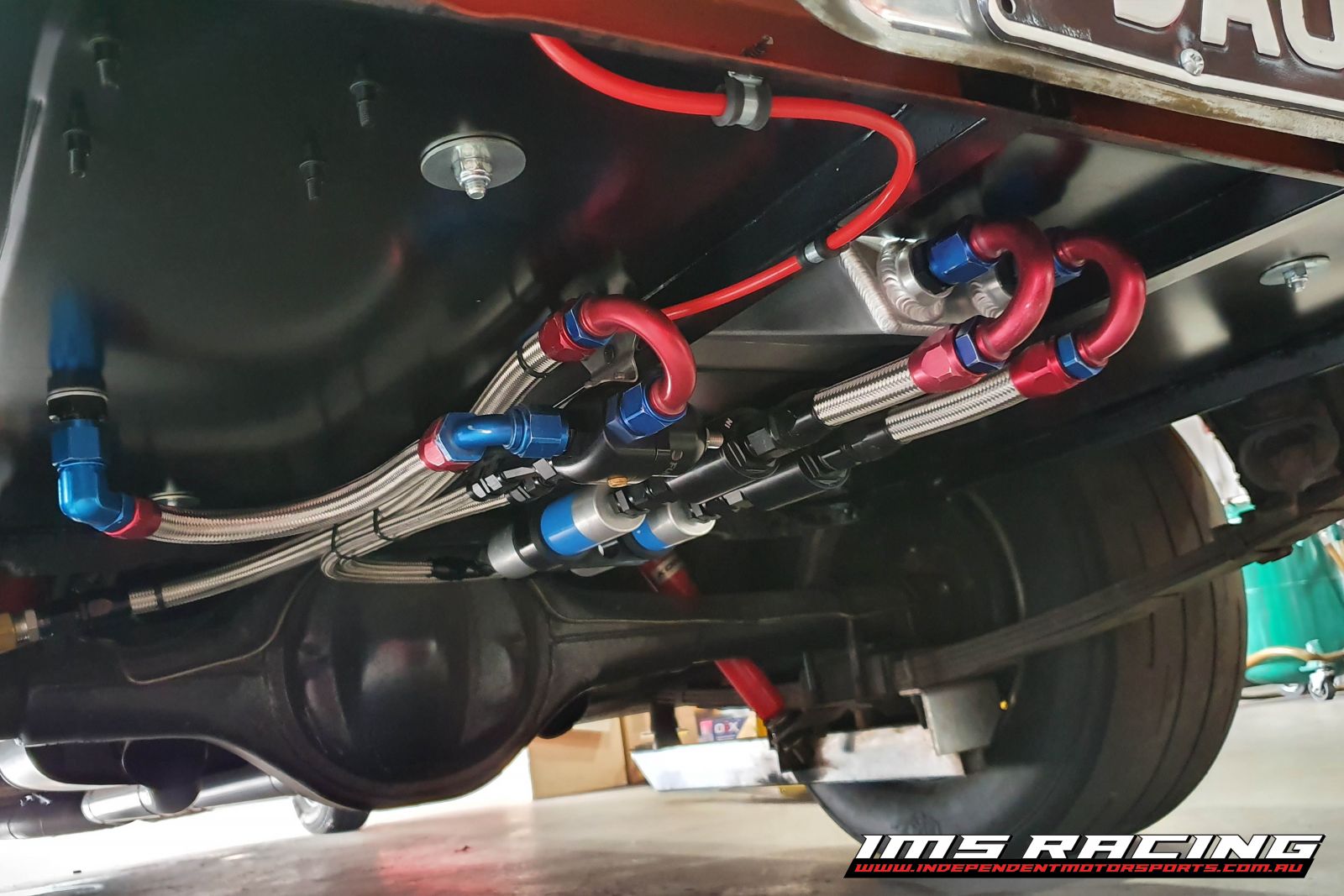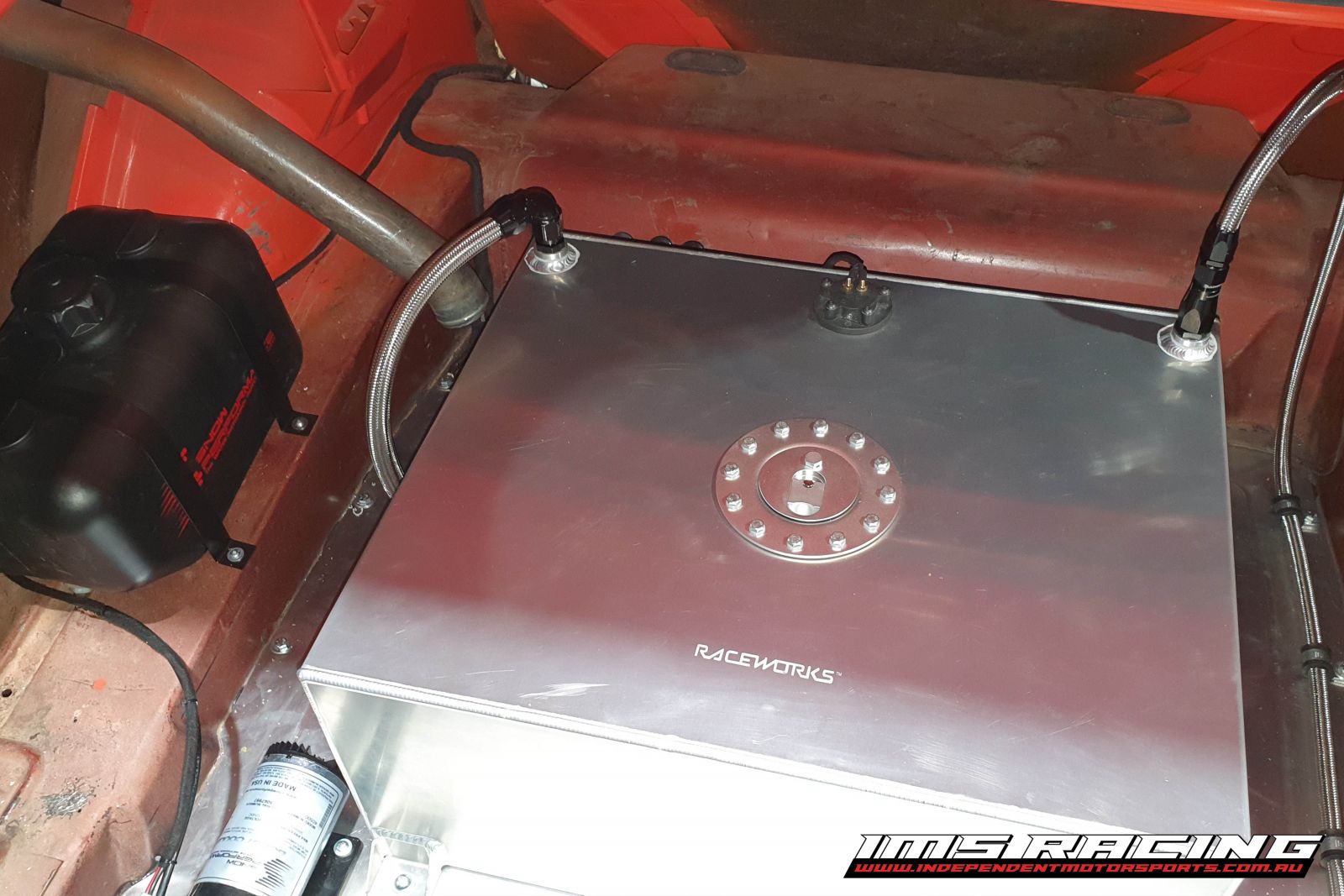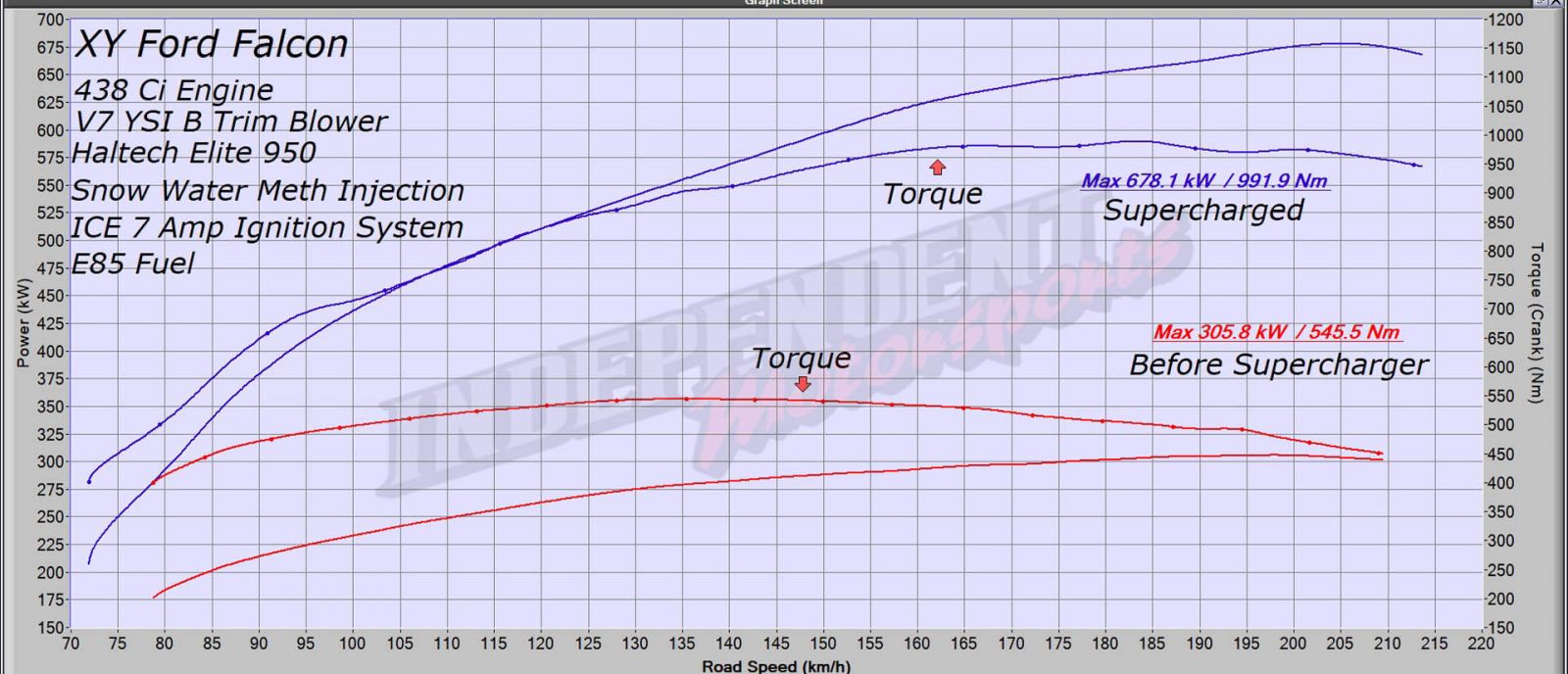 Anthony's R8 has now received an engine upgrade thanks to Northvic Engines in Cobram.

List of new upgrades:
Northvic 403Ci lQ9 block
Blackwell race engines CNC cylinder heads
VCM Performance VCM16 Cam 233/238 114
98 Octane Fuel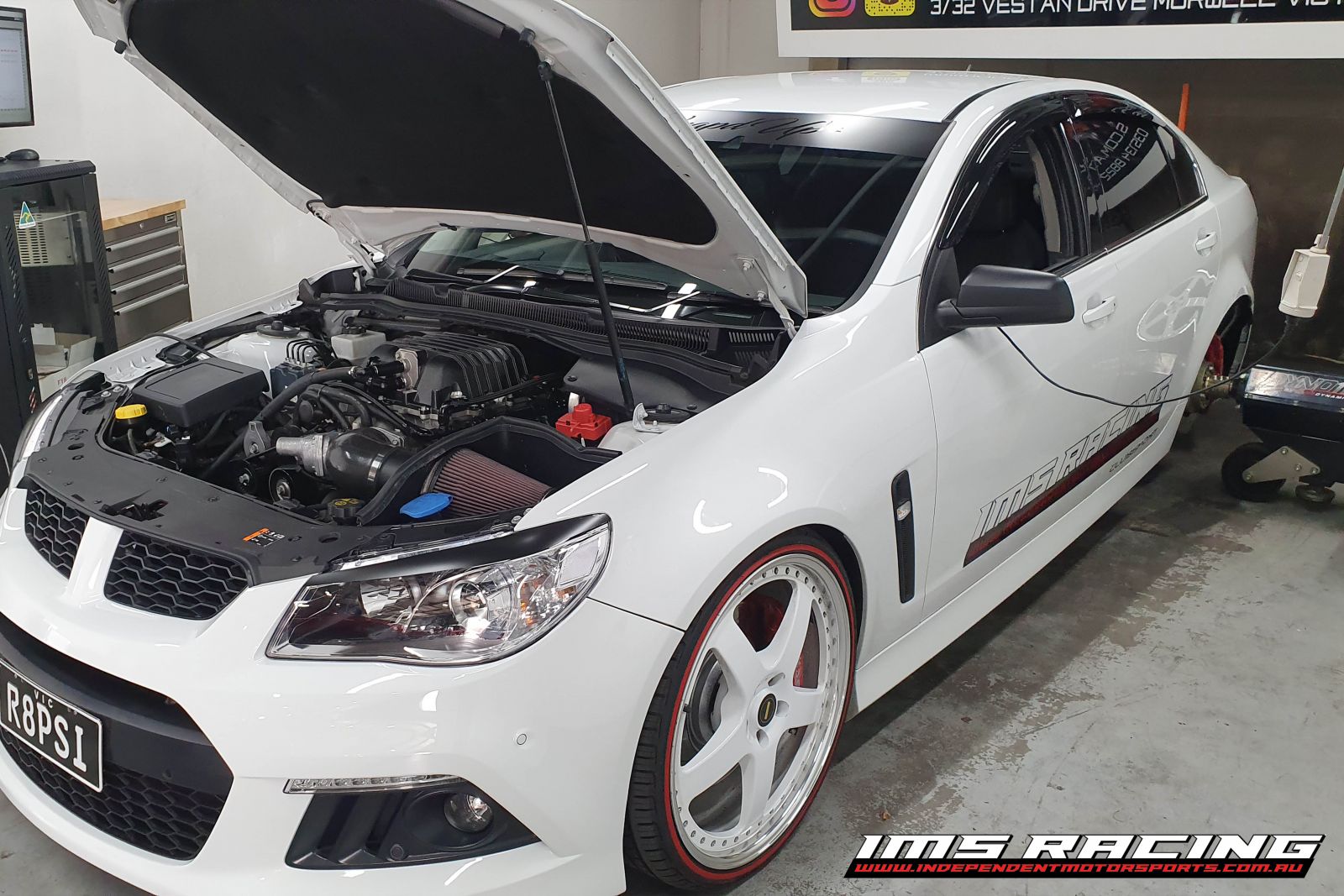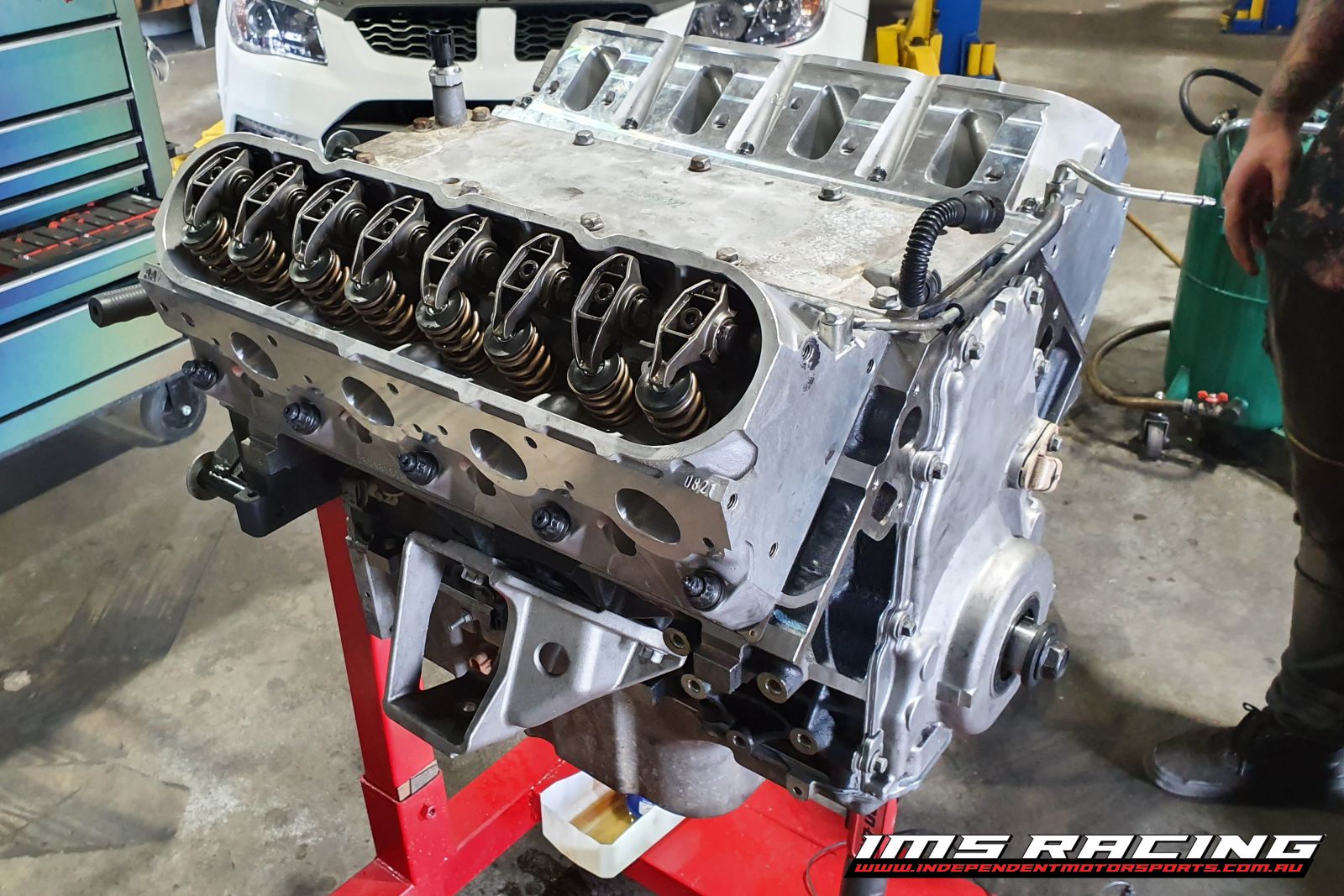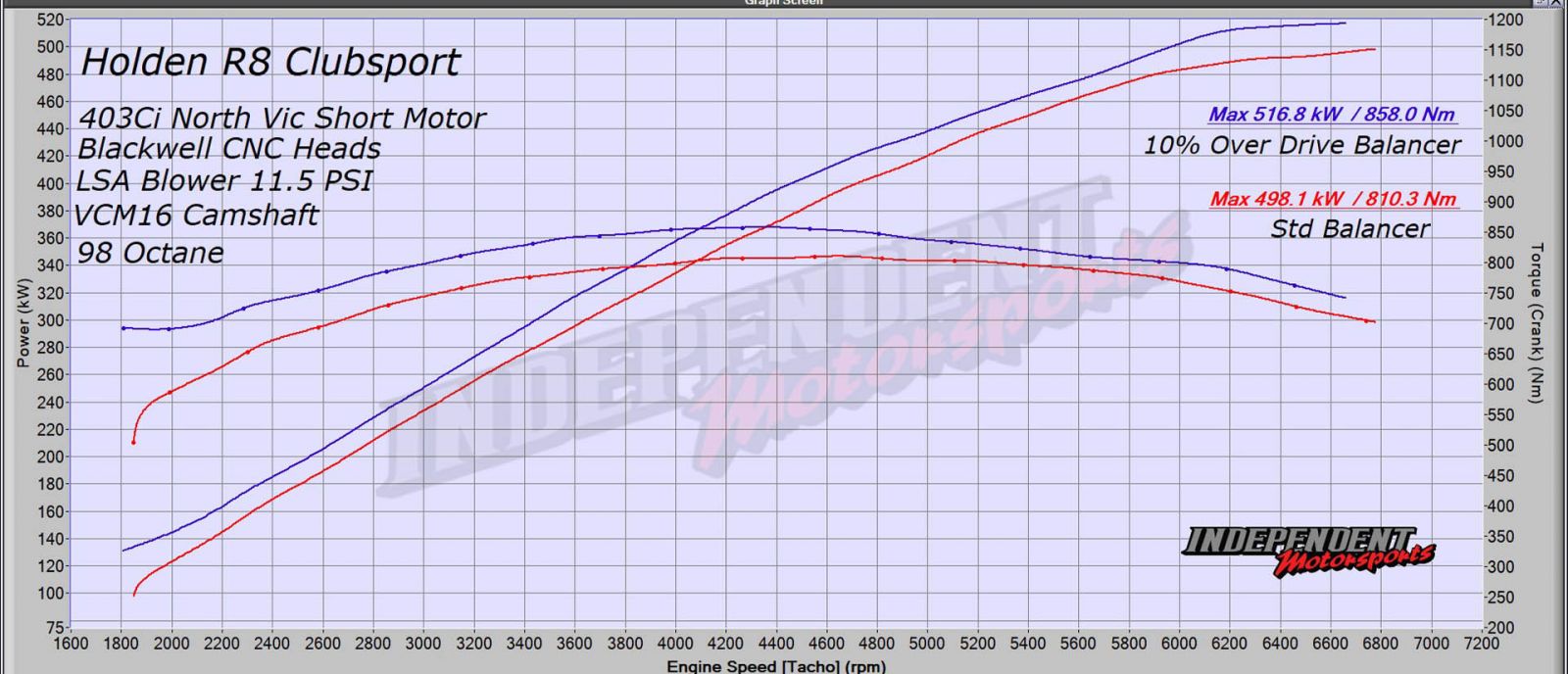 Adams VF has had a major engine upgrade after it smashed the engine at our last outing at Heathcote. Unfortunately, Rodney decided to come out for a play and destroyed the whole engine. We have now built a complete dart next engine combination which has the car sitting on 750kW. We have ran out of turbocharger so we will leave it there for now and upgrade it later down the track.

List of modifications:
Dart Next SHP Block
Dart 4" Stroke Crank
JE Piston
Wiseco Boost line rods
Comp Cams 254/252 116 + 4
Comp Cam Valve Springs
Johnson 2110R Lifters
Athena firing ring head gaskets
Proboost S480 Borg Warner turbo
Blackwell race engines CNC Heads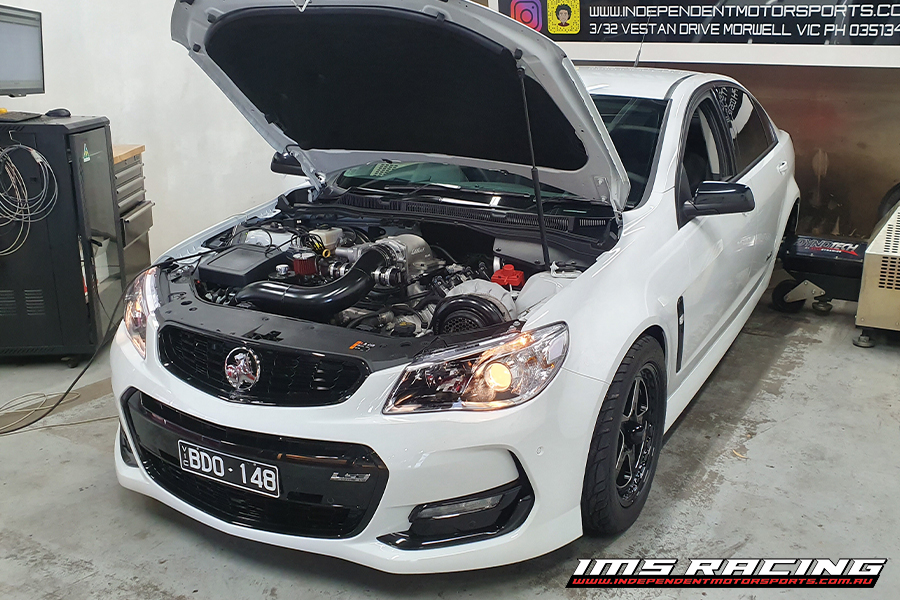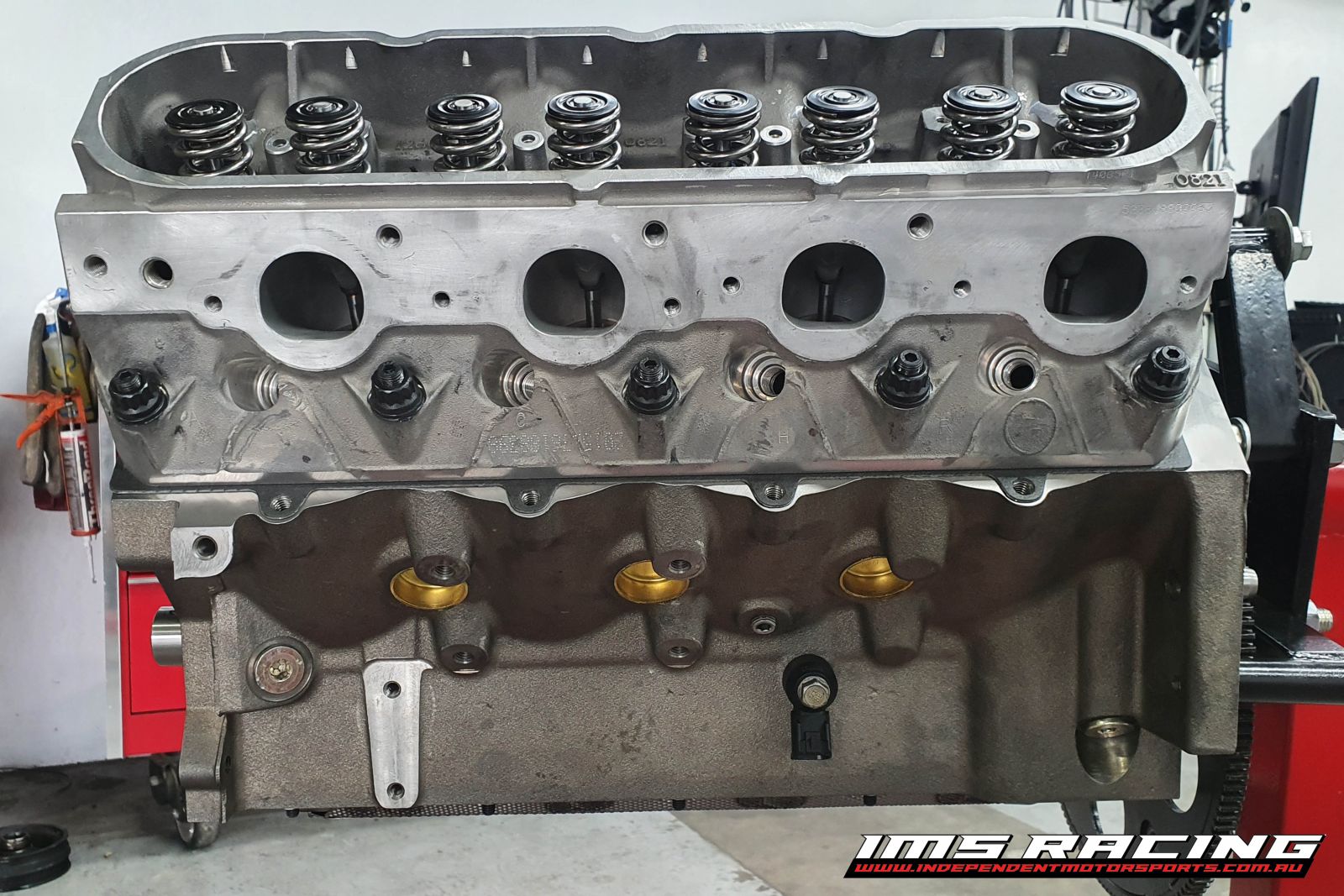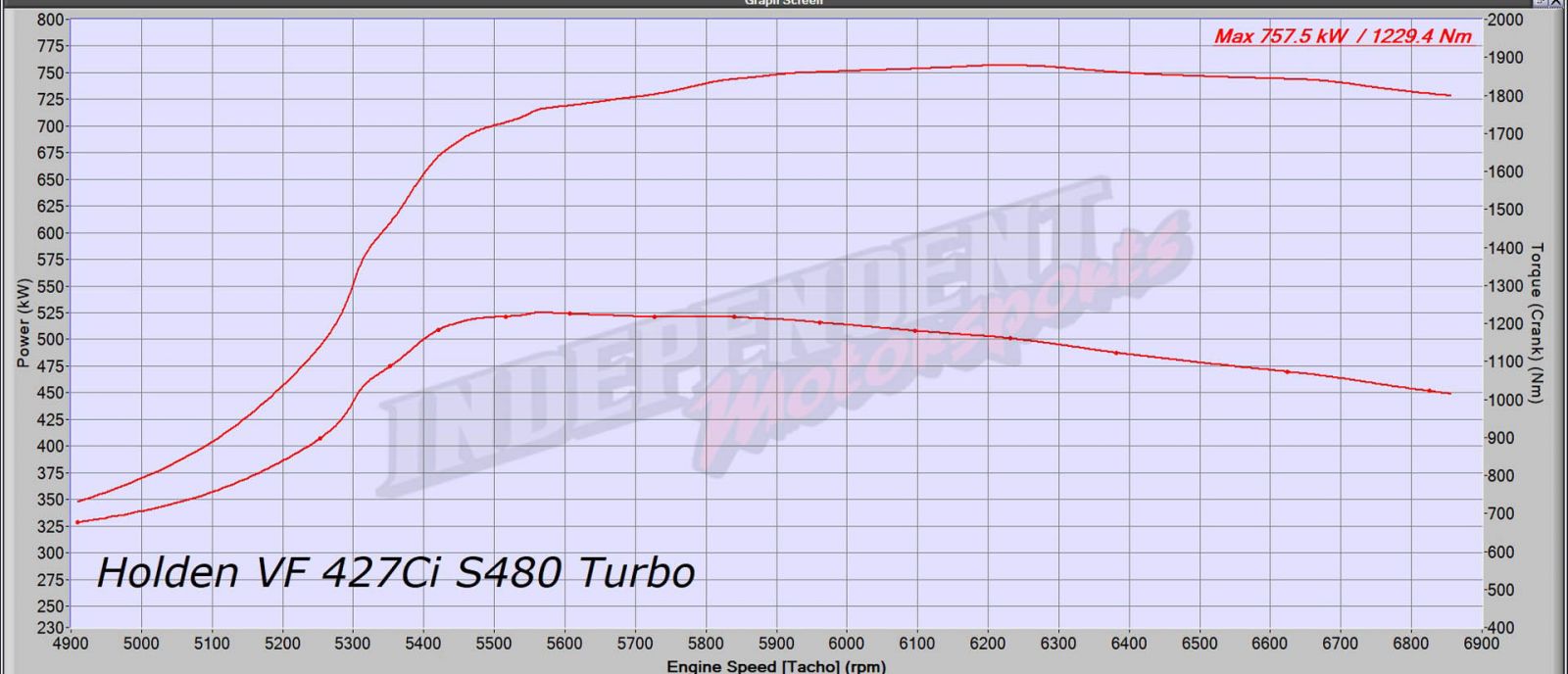 Joey's VY Monaro came to us with a broken turbocharger. After dropping it off for repairs the decision was made to do some major driveline and fuel system upgrades. The car is making a reliable 400kW at the hubs and we made the decision to leave it there until Joey gets used to the car. This car has great potential of making lots of power and we look forward to turning it up in the future.

List of modifications:
Turbo rebuild by ATP turbochargers
Fuel system upgrade
Walbro low pressure intank pump
Twin walbro 460 fuel pumps
Fuel lab Fuel Regulator
Raceworks 1000cc Injectors
ASE Under Car Surge tank
Paul Rogers built 2 Speed Glide 1500HP Spec
Tailshaft loop
GJ Drivelines 2 piece race series tailshaft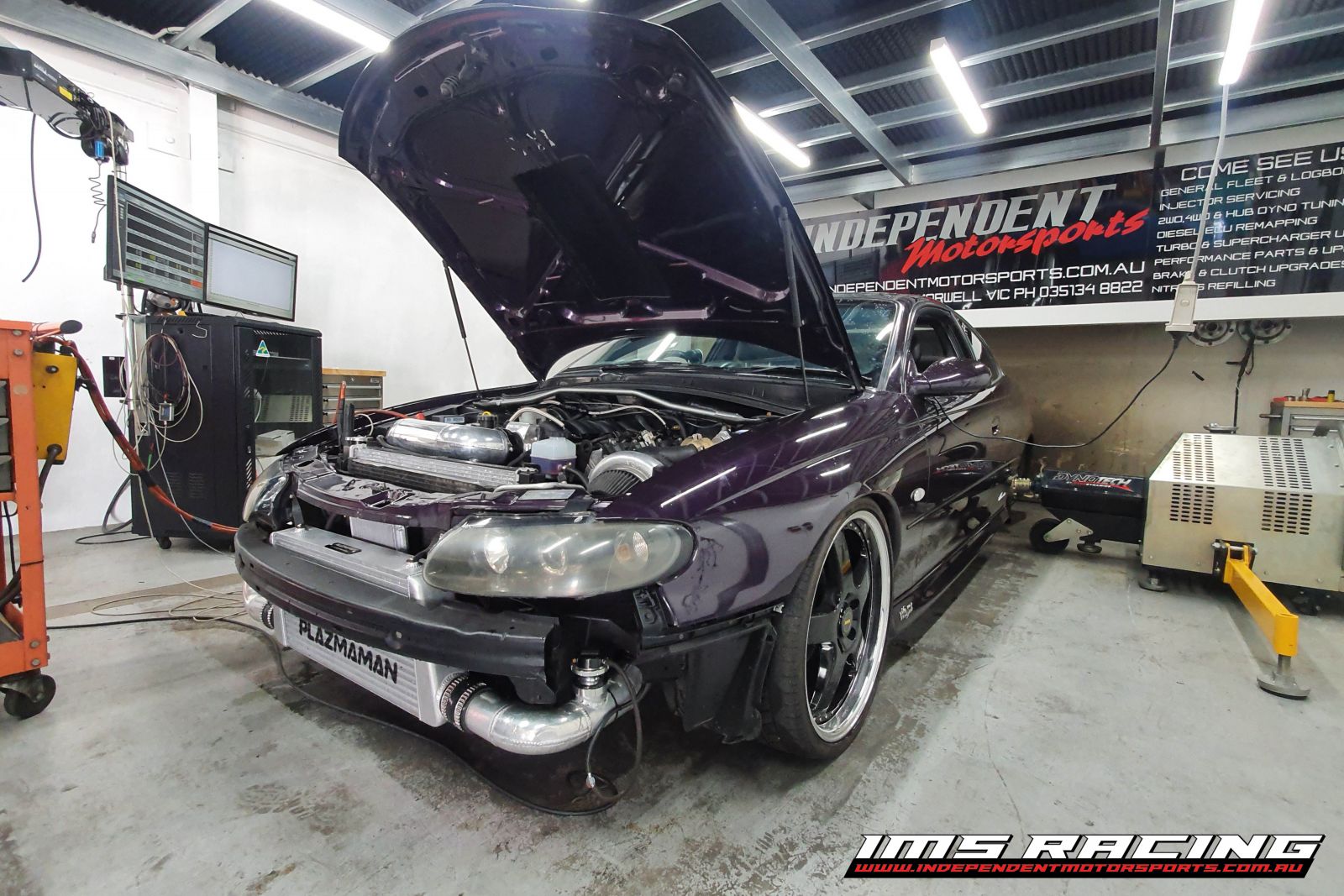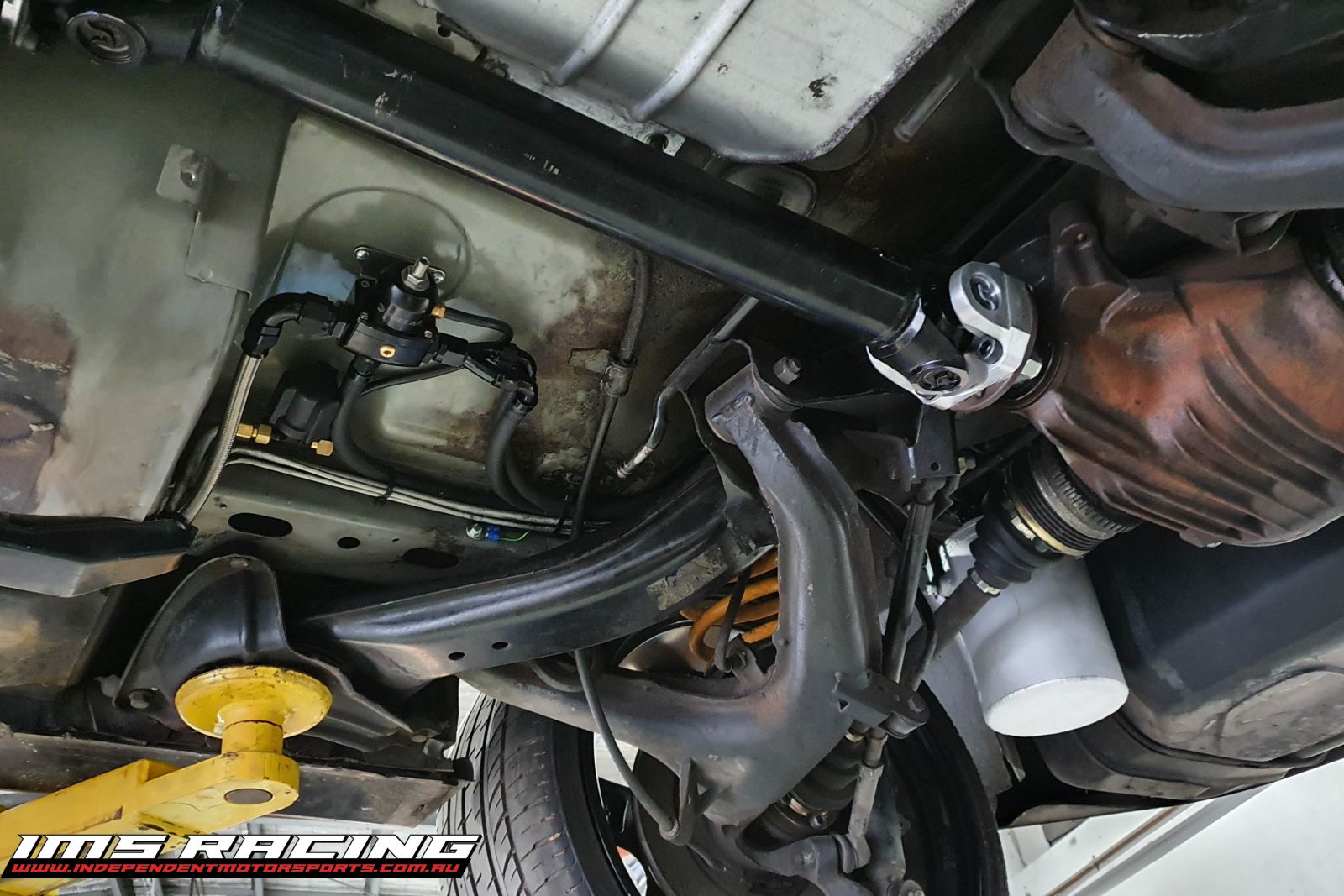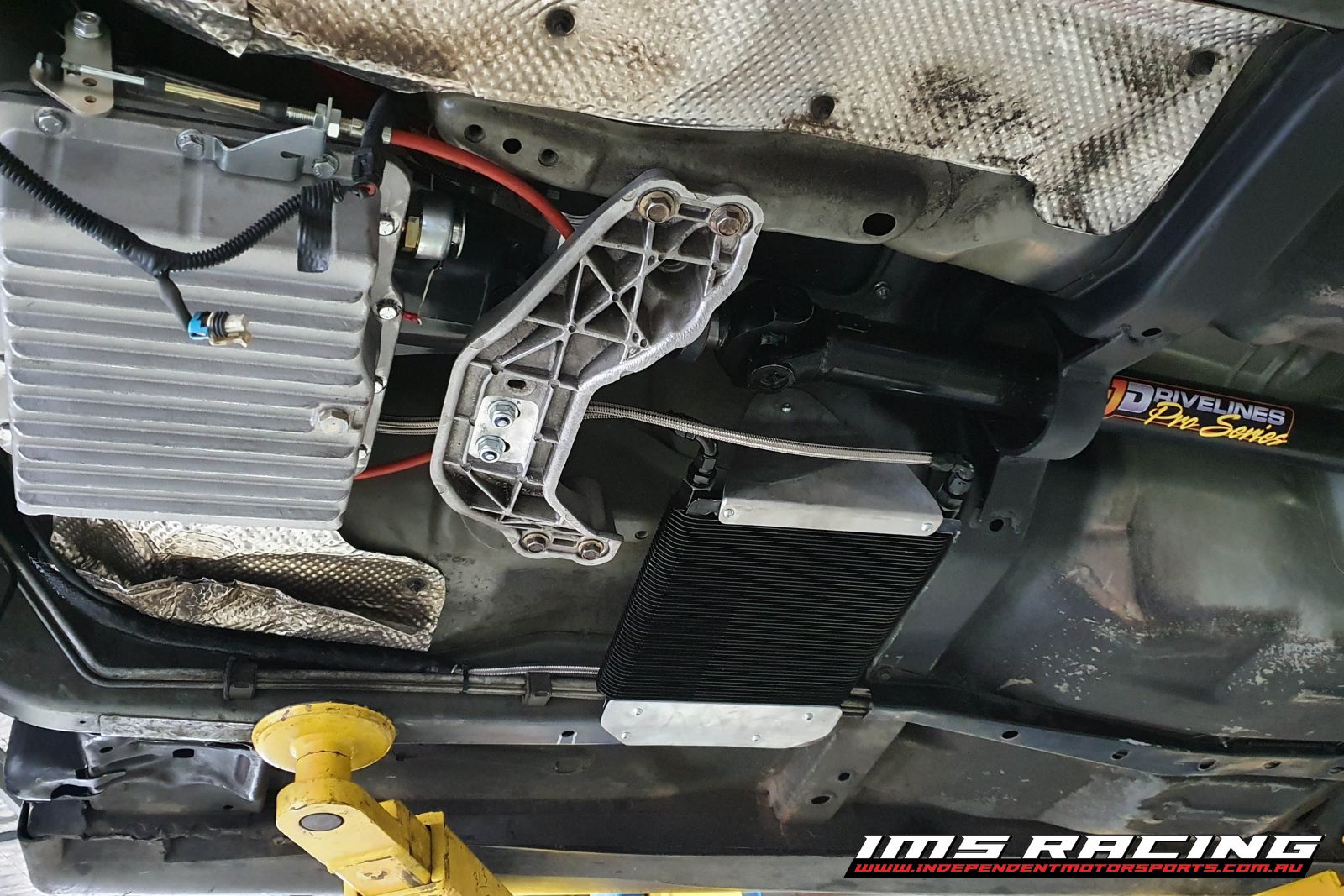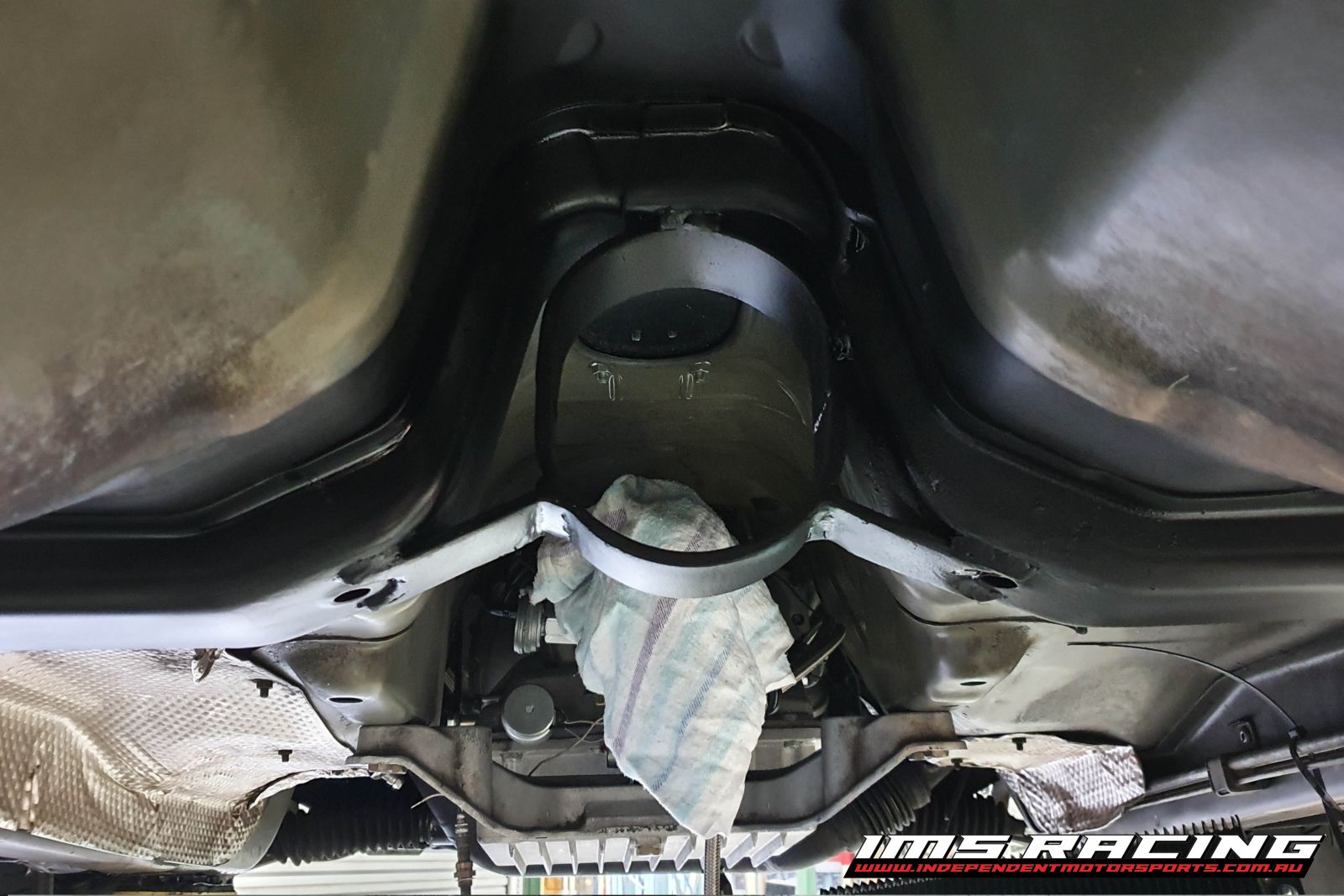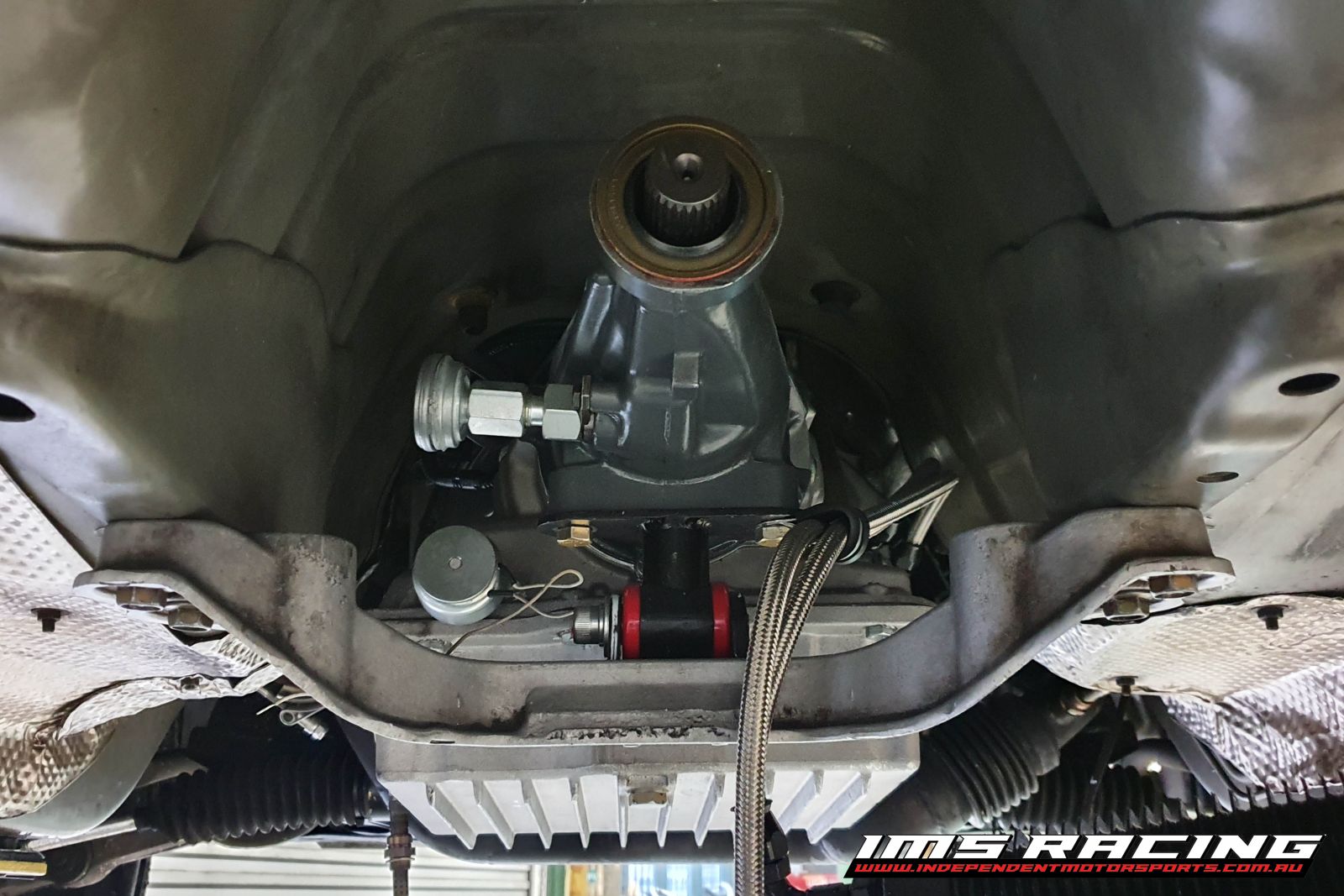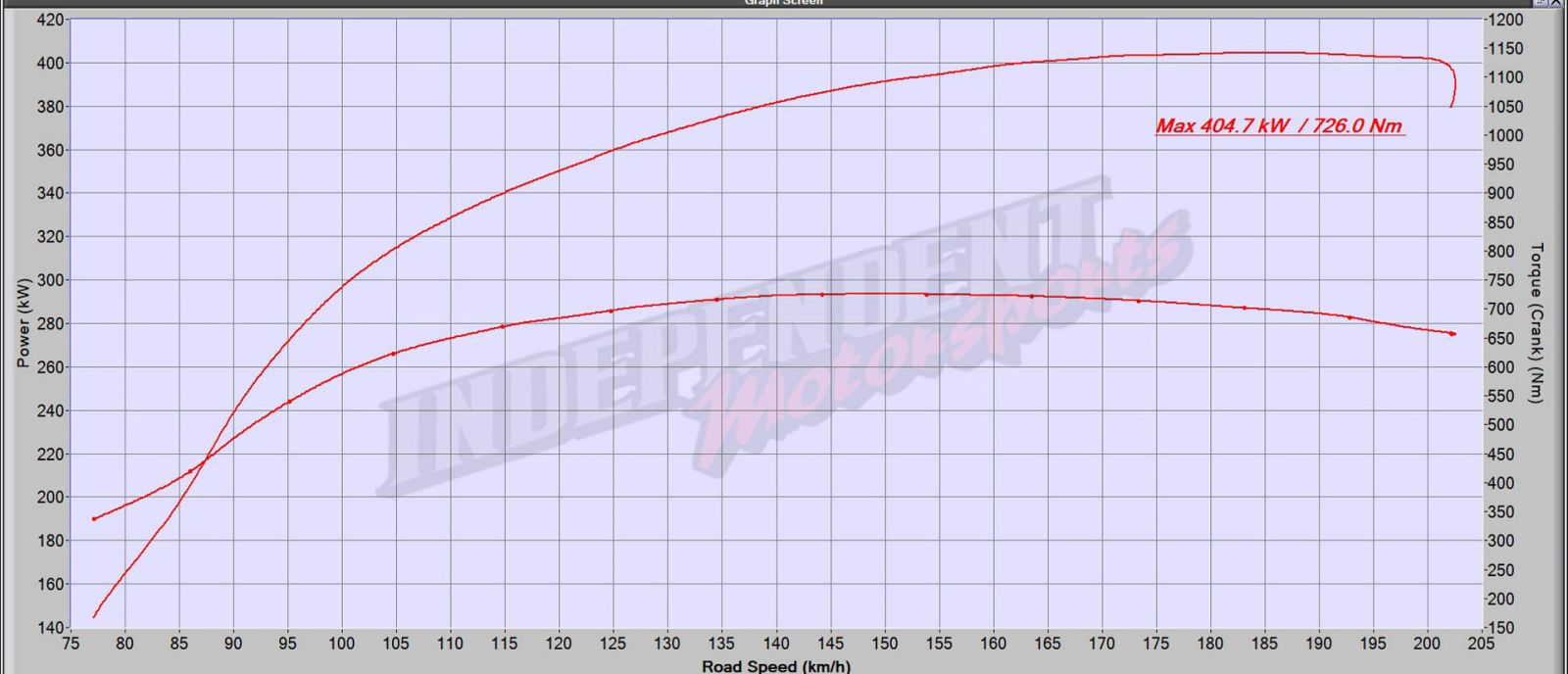 After Brad's last visit to Bairnsdale dragway his car suffered a bent rod which is starting to become a more common problem with the LS3 engines.

Brad made the decision to build a good strong 6.2ltr. The car was previously making great power of 550kw @ the hubs and with a best time of 11.42 over the quarter mile with a manual transmission.

Engine specs
LS3 Alloy block
Blackwell CNC Heads
Harrop HO4 Cam 233/238 114
CP Pistons
Callies Compstar rods

One thing to note we installed a snow water methanol injection kit to this car a few years back and after the new engine install we decided to give it a more aggressive tune up picking up an extra 150NM of torque with intake temps no higher than 45 degrees celcius. Even though the outright kilowatts is still the same the lowdown torque should make a big difference.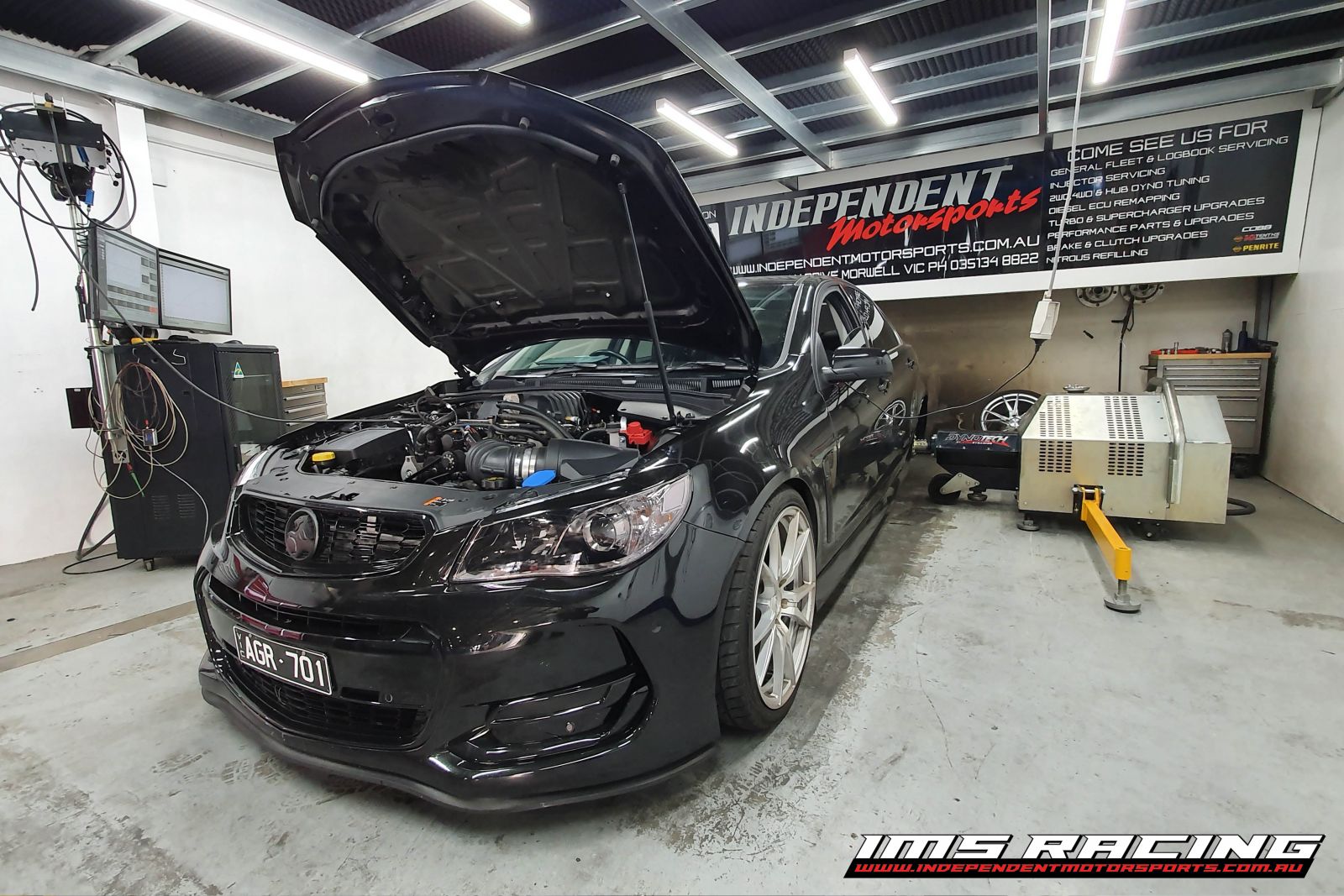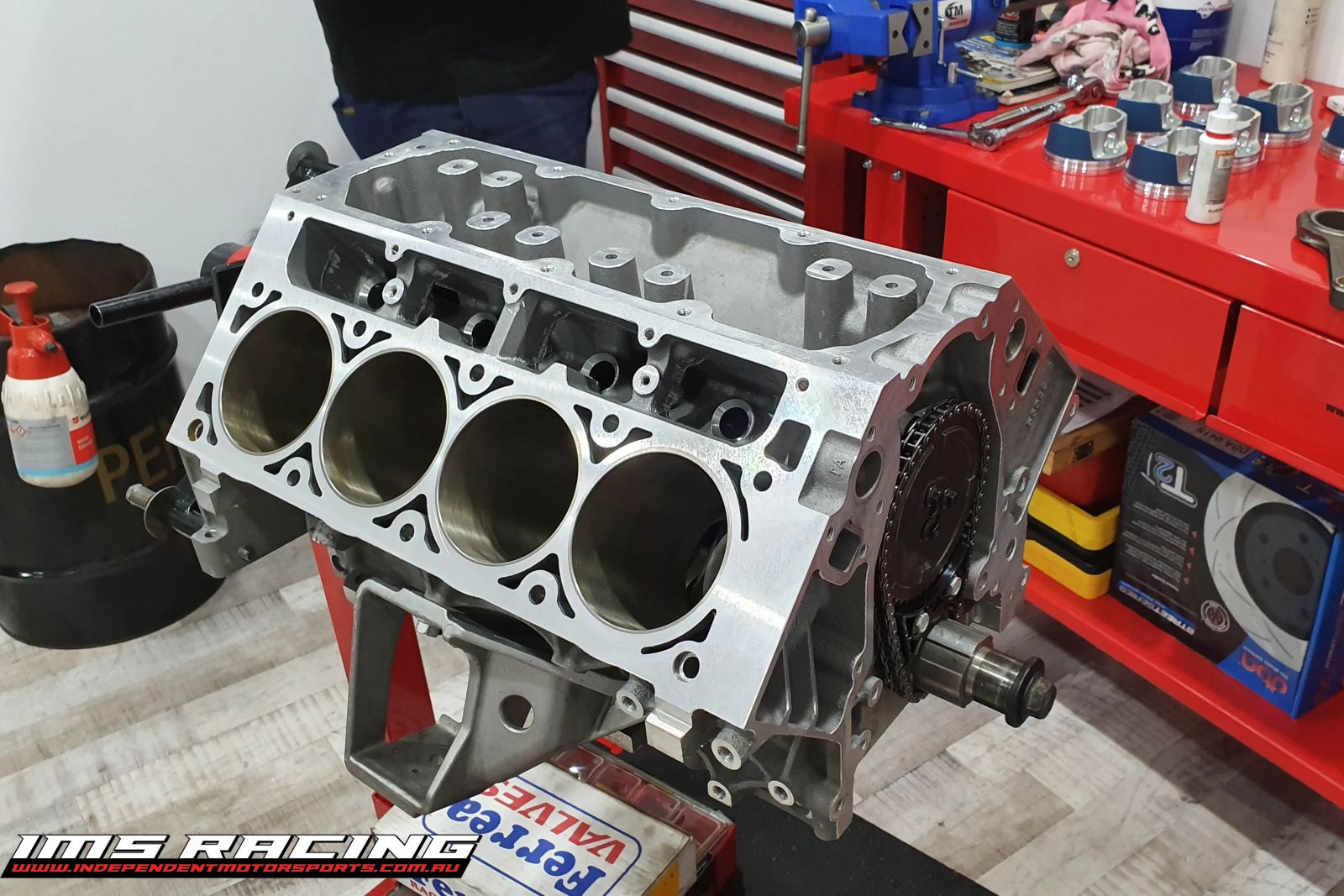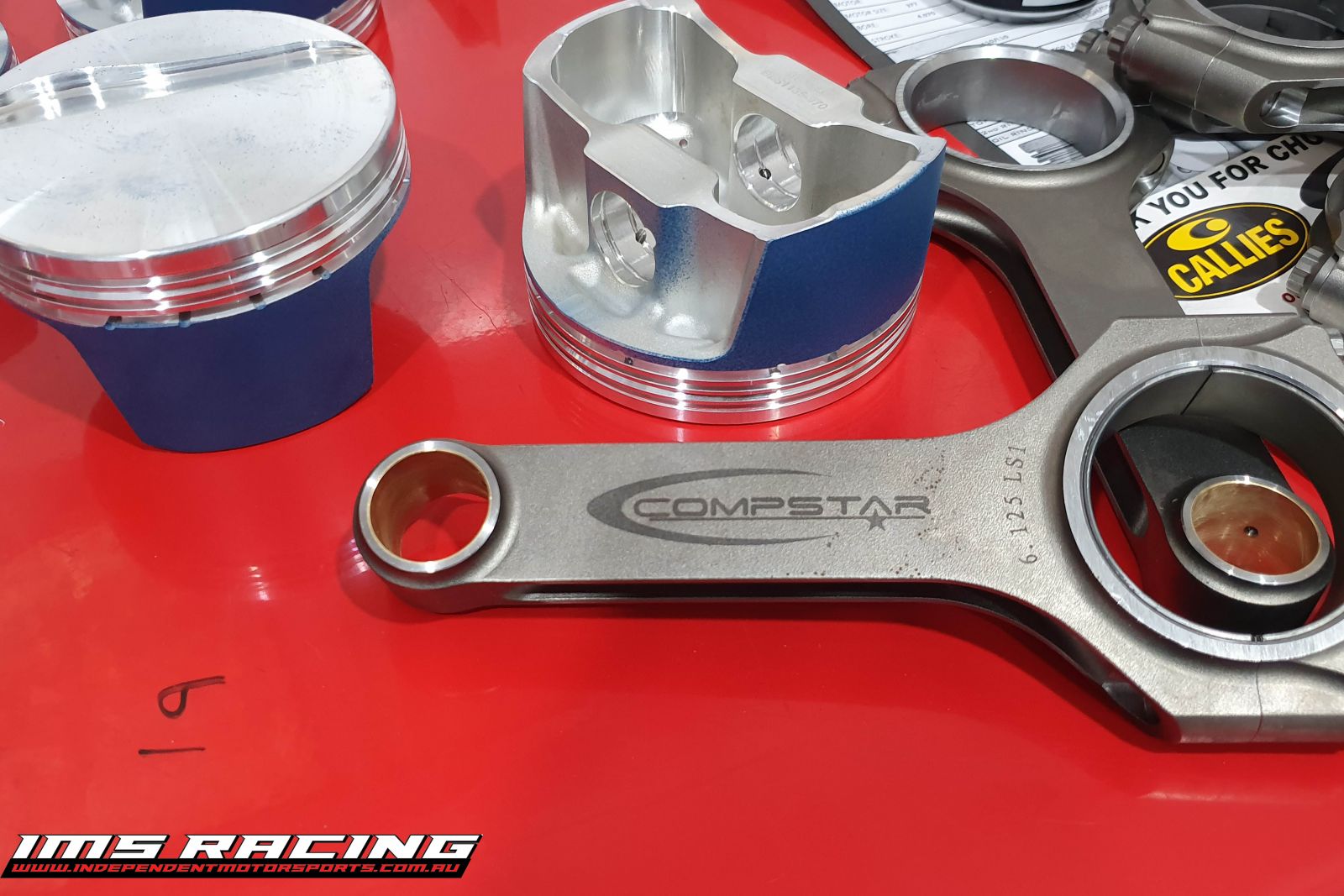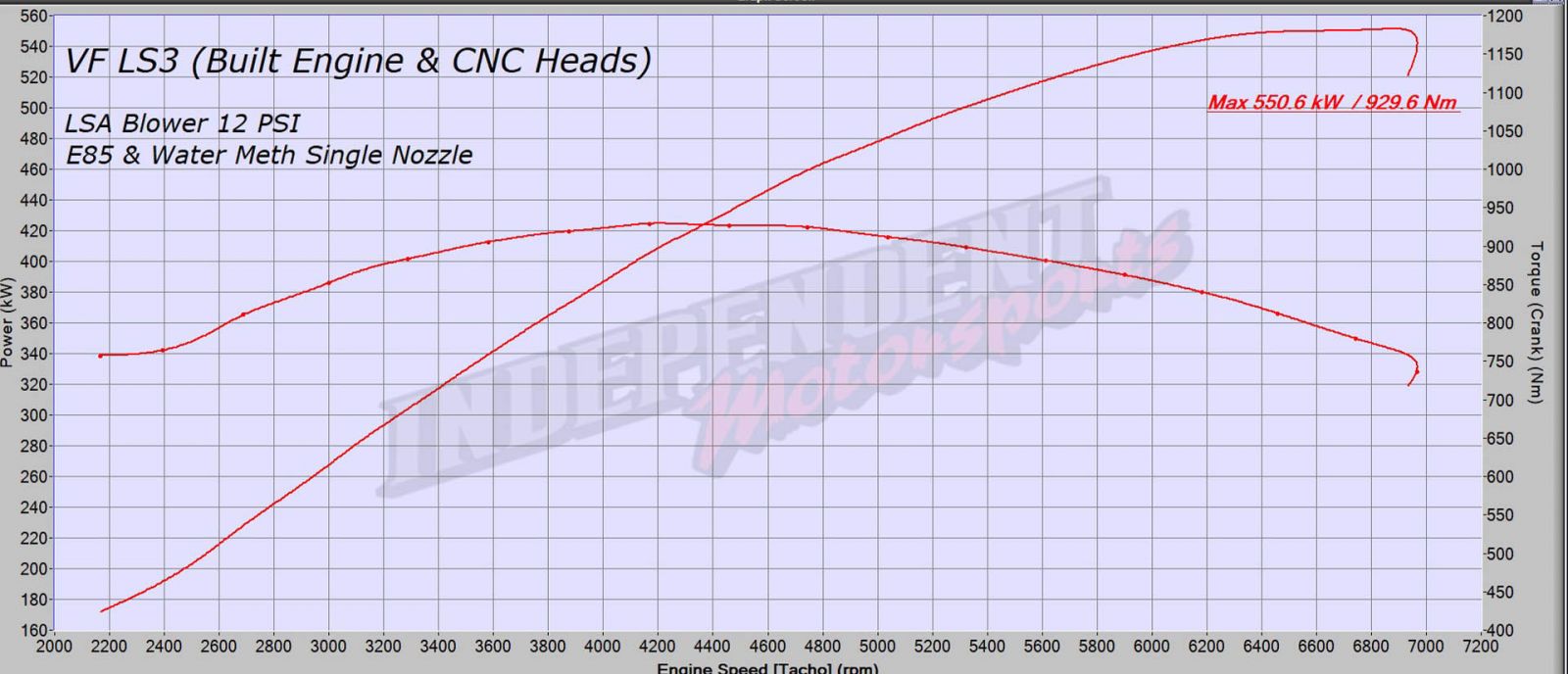 Thanks for reading our blog.
Next month we should have a pretty serious FG Miami build, finished alongside with Justin's already fast FGX Supercharged which is getting a direct port water methanol upgrade and a special little pocket rocket that's getting some major upgrades to name a few. Coronavirus has certainly stopped the nation and as a result of this we have had to implement some changes to how we run our business, however in saying this it's business as usual at IMS.
---
Leave a comment