Ford S550 Mustang MY18 manifold upgrade
Author: Mitchell Fleming Date Posted:14 April 2020

A good upgrade for the N/A driver that wants every last kw!
In this blog we will be showing you the pro's and con's of upgrading to a MY18 intake manifold
This customer has brought his Stage 2 MY17 Mustang back to our workshop for this minor modification to his already quick manual S550 5.0L. Mark enjoys going to track days and using most of his RPM gauge. by installing the new MY18 inlet manifold we were able to get more power out of the top end and increase the rev limit to 7,500rpm essentially moving the power band up but by doing so we have suffered a slight decrease in torque through the mid-range.
This modfication is only worth it to the drivers who use take their engine to redline on a regular basis and dont mind taking a loss of torque if it means make more top end power. to put it in short the pro's and con's are;
Pro's
Increase in rev limiter
Keeps pulling from 6600 to redline of 7500
Increase in top end power
Con's
Decrease in mid-range torque
Decrease in low end power
Better suited to more aggressive drivers
Would recommend billet oil pump gears and timing chain gear due to the extended RPM range
Conclusion
This modification is definetley worth it if you are on the more aggressive side of the scale when it comes to driving, these kits are relatively cost effective for the gains if you are pairing this with our Stage 2 Package.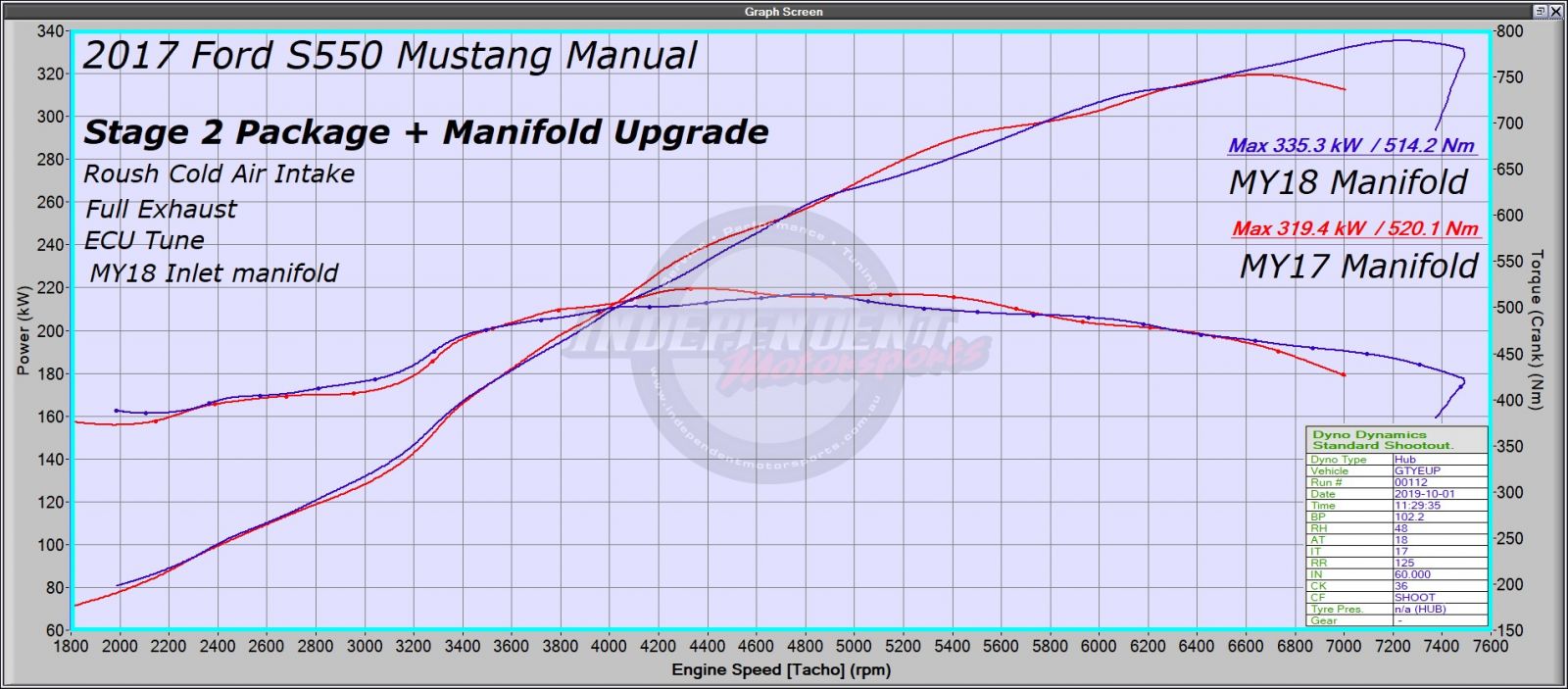 For a more indeapth look into this modification check out this video located below
Below is the front view comparison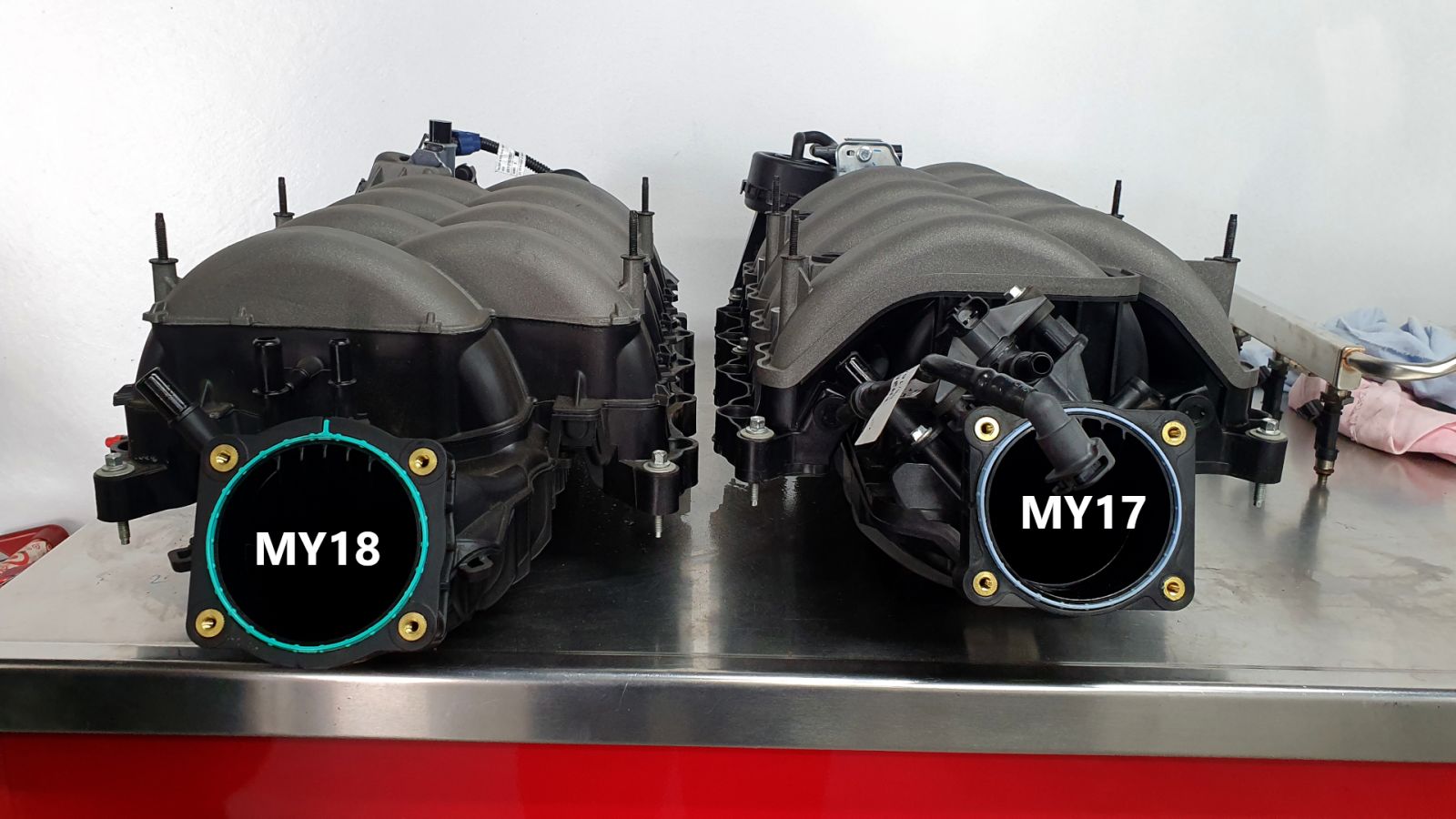 Below is the back view comparison
Below is the 5.0L with no intake manifold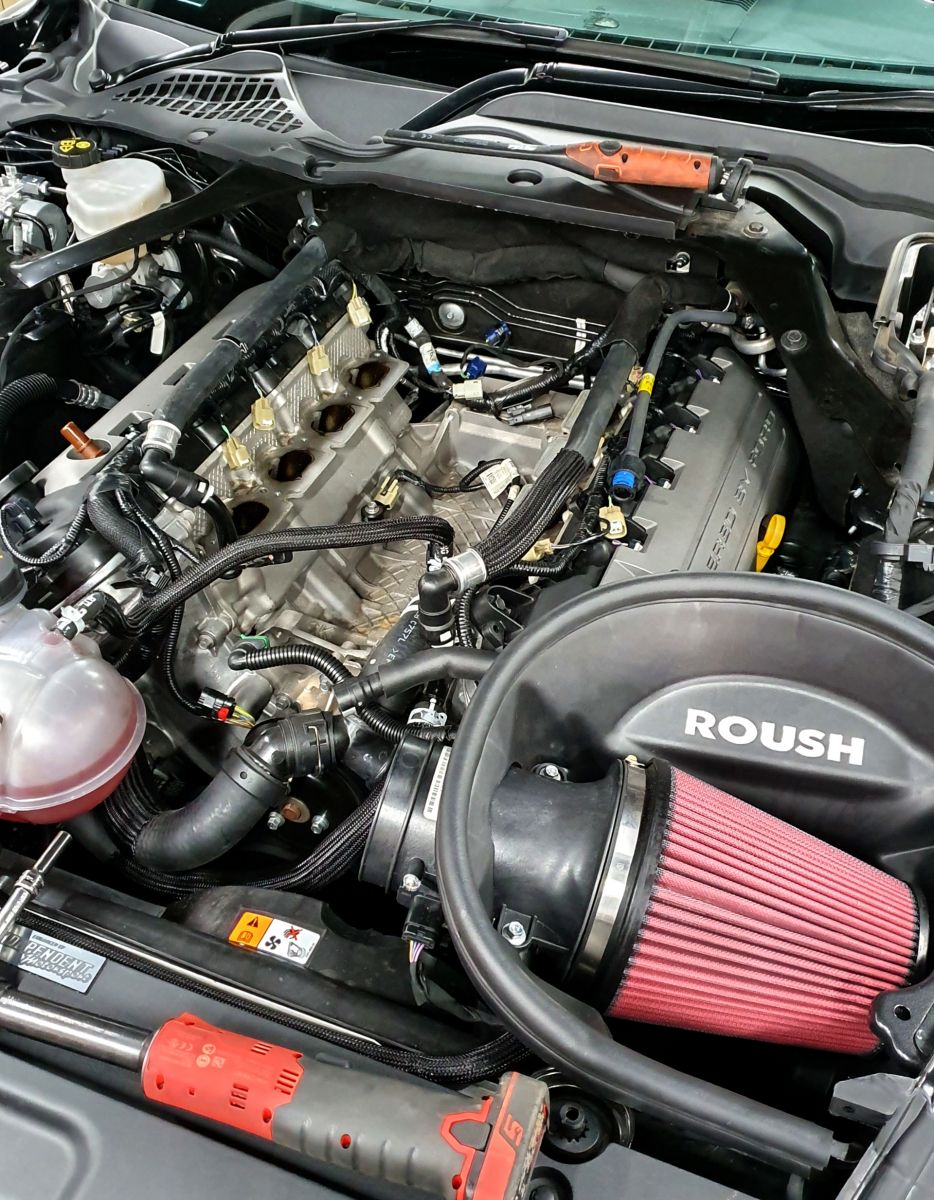 Below is the final product
If you are interested in getting this modification done to your S550 Mustang get in contact with us HERE
---
Leave a comment