Dylans Supercharged VF2 Build
Author: stathi Kavadias Date Posted:23 April 2018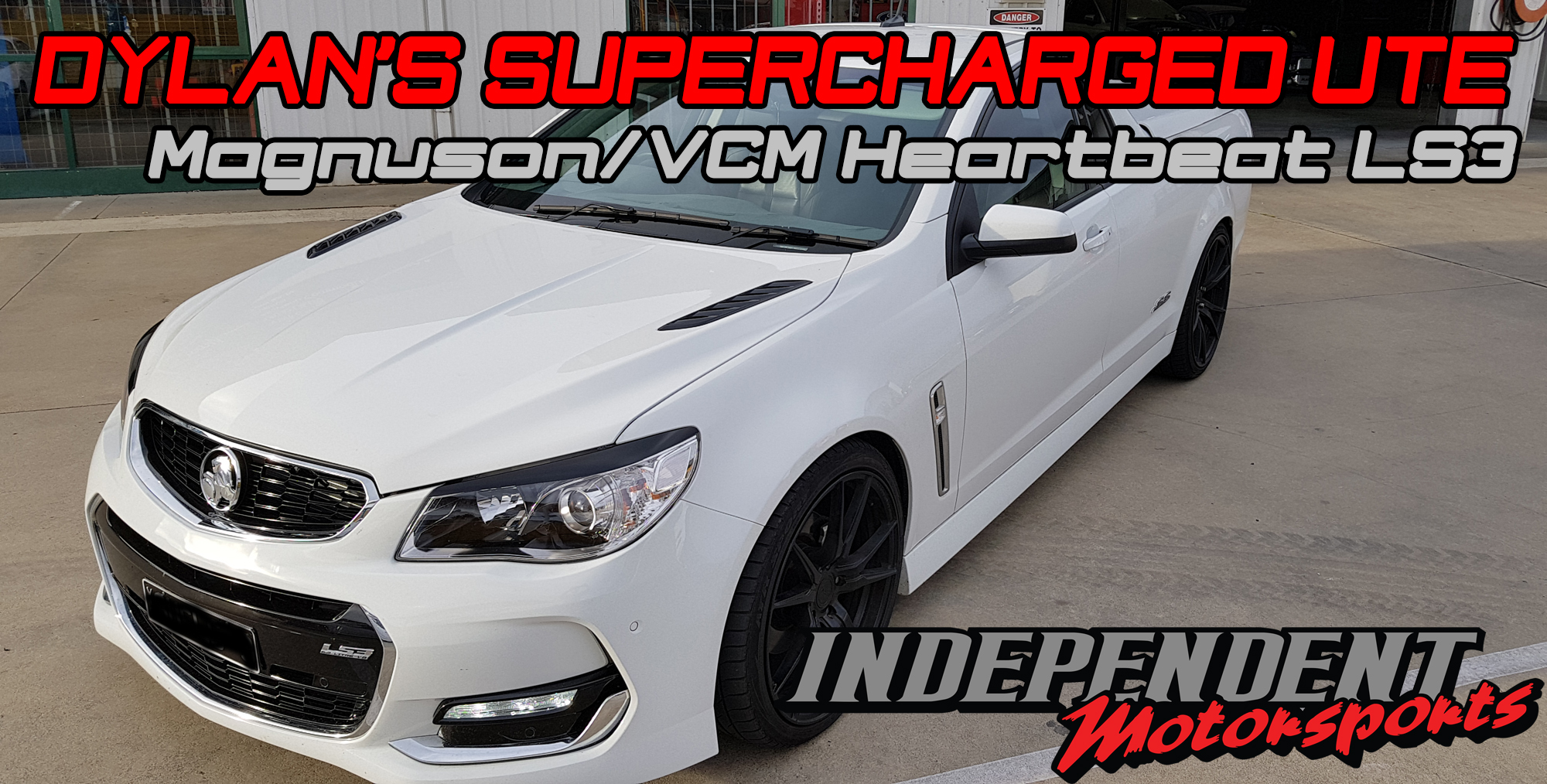 Welcome back to another blog from Independent Motorsports, we hope you had a great Easter weekend!
For us it has as been a busy couple of weeks since coming back. One of our favourite jobs we've completed since coming back was putting a Heartbeat supercharger & Cam only Packages onto Dylan's VF II SS ute.
A common enquiry we receive from customers is about doing an LSA conversion to their LS3 HSVs and Commodores however we recommend going the same route as Dylan, as for similar money you'll getting more performance out of your car. The Heartbeat is a bigger supercharger and the LS3 is a strong engine that can handle a bit of boost well.
Once Stathi had worked his magic on the dyno the ute was turning the rollers on the dyno to the tune of 450+ KW at the wheels!
There is still plenty more left in it, however at this stage the factory fuel pump is at it's limits. The current Walkinshaw exhuast kit, while still a nice system, is holding the car back a little, It is a 2.5" system from the centre muffler back. With a full 3" exhaust system and fuel pump upgrade, we would expect to see figures around the 500kw mark. For now though, Dylan is stoked and looking forward to putting some kays on the clock.
Jesse was the master mechanic for fitting the supercharger. He always enjoys fitting them because of the impressive quality of the product and the fact that the kit contains everything needed, including a very detailed instruction manual, which makes life a lot easier than some kits out there.
Another reason we like the Magnuson Heartbeat supercharger so much is the way the intercooler is set up. It sits right at the top of the supercharger, and as air comes through the snout, is sent up to the top of the chamber and then curls back down through the coolers straight into the engine. It is an effective setup, not suffering from heatsoak like some other kits out there. We see only a 10 degree increase in air temperatures over the course of a run with these setups!
In addition to the Heartbeat, we fitted Dylan's ute with Crow Cams Double Valve Spring and a 224/232 580" 590" 116 performance camshaft.
If you're interested in getting them for your car click on the following links and they will direct you to our shop.
https://www.independentmotorsports.com.au/crow-cams-vtkls8-ls-pac-dual-valve-spring-kit-4438
https://www.independentmotorsports.com.au/LSX-Camshaft-224/232-580-590-116
All these improvements netted an EXTRA163KW at the wheels.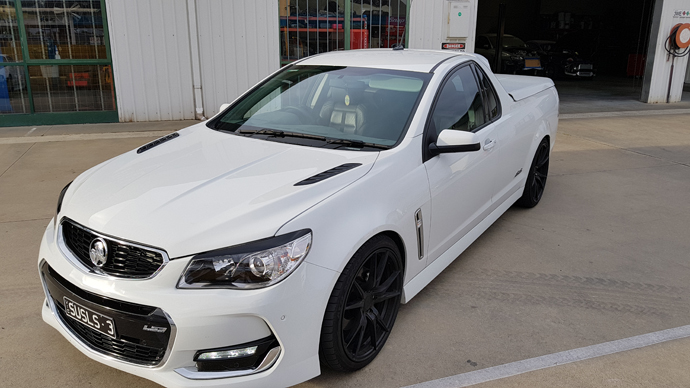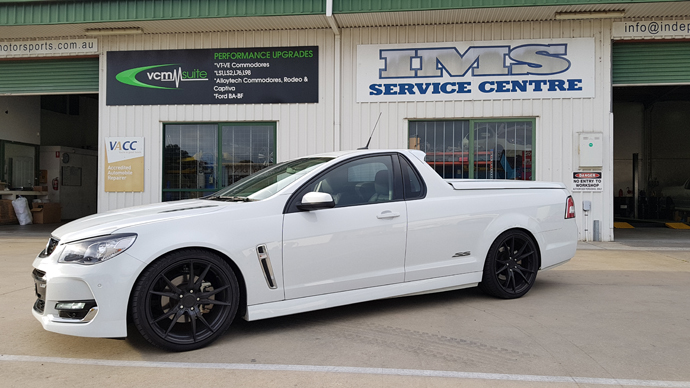 WIth black Koya rims, eyelids and a few other touches, Dylan's ute has a bit of Stormtrooper look without going over the top and we think looks great!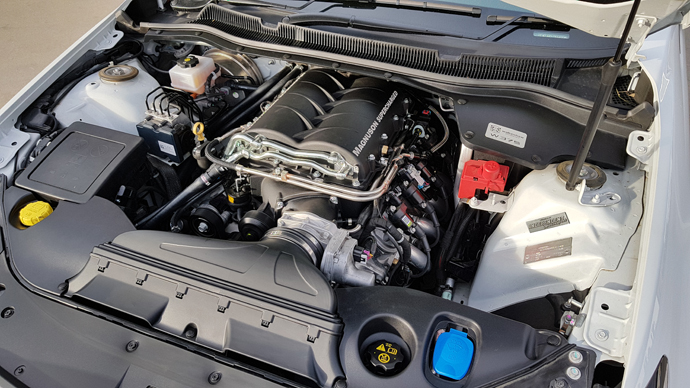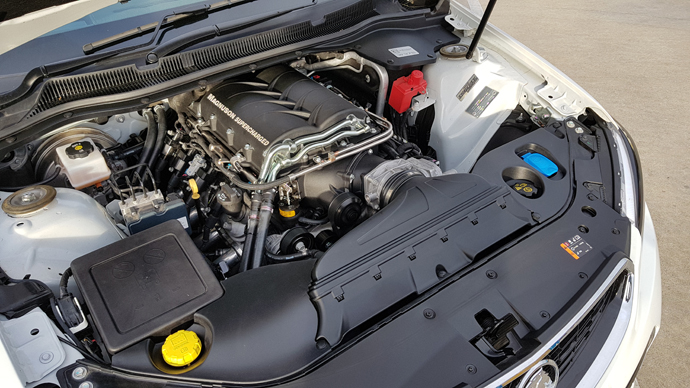 The VCM/Magnason 2300 Heartbeat supercharger kit with 80mm top pulley (giving a total of 9.5 PSI) in all it's glory! Manages to look tough while still like something that would come from the factory for the boys in blue.
As mentioned above, we are still using the stock GM fuel pump we have maxed it out at this power level. Dylan will be upgrading to a twin-pump setup at a later stage and we will also add a flex fuel sensor so we can tune the car to run a mix of 98 Octane & E85.We are also using a set of 91Lb/h injector that we blueprint inhouse.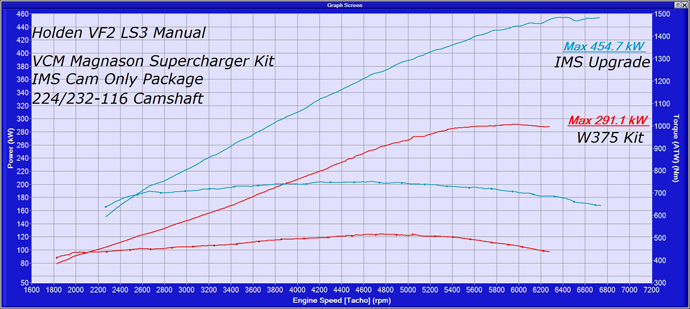 Got to love that gain, over 160kw at the wheels while still coming on in a nice and linear fashion making it a great for the street. It just pulls and keeps on pulling!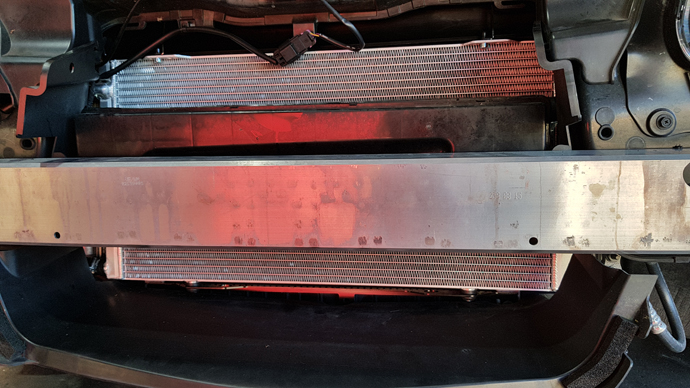 A great feature of this kit is that the the support panels don't need any cutting to fit the front alloy radiator for the intercooler. Simply fit the supplied brackets and it all bolts up. Only the plastic intake that directs air to the radiator needs the slightest of trimming.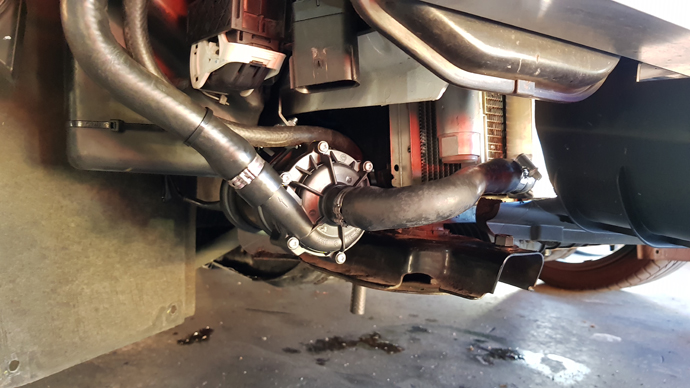 The kit comes with this electric water pump for the intercooler, another handy feature.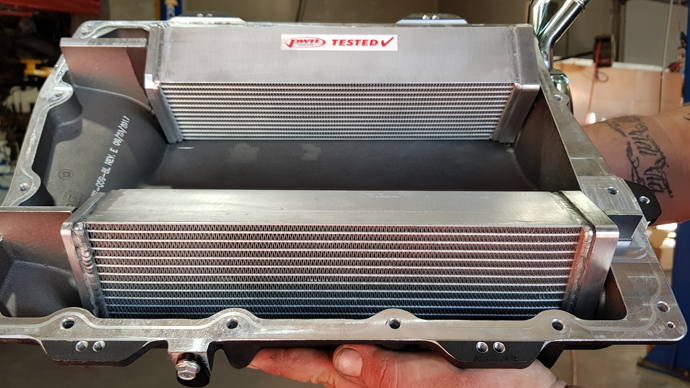 PWR Water intercoolers/Heat exchangers in the top lid of the Magnuson supercharger. As mentioned previously, the air comes in through the snout and follows the cap into the coolers and then straight down into the engine. It's a very efficient design and means heatsoak isn't an issue with these.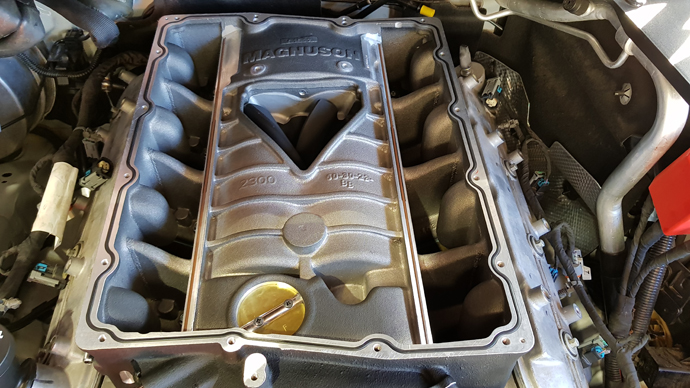 The Heartbeat's Bypass Valve is an impressive design that virtually eliminates parasitic loss - uses less than 1/4 of a KW cruising at 100 km/h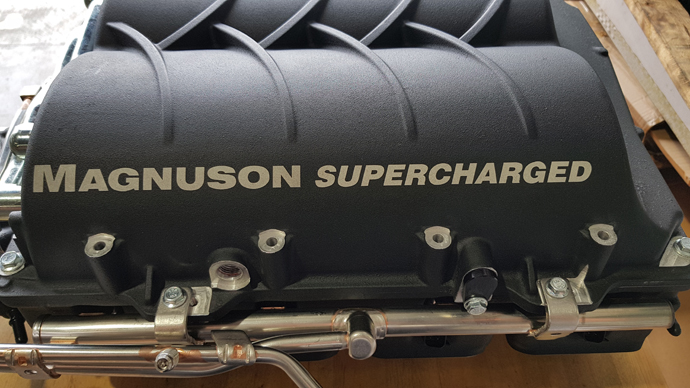 You know you want one too!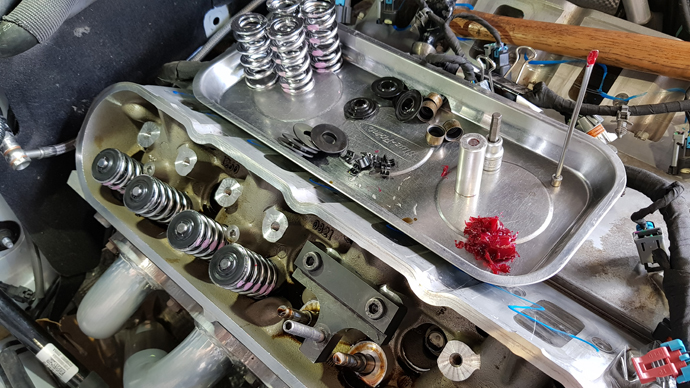 Installing the Crow Cam Double valve spring https://www.independentmotorsports.com.au/crow-cams-vtkls8-ls-pac-dual-valve-spring-kit-4438 we also have chosen to use a 224/232 580" 590" 116 PN IMSCS05 https://www.independentmotorsports.com.au/LSX-Camshaft-224/232-580-590-116 for this build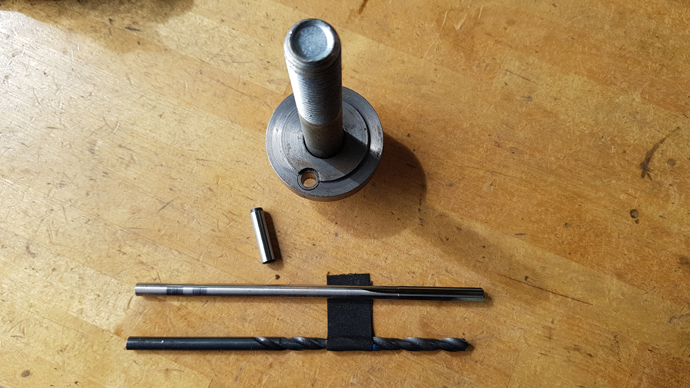 Crankshaft pining tool that we use to pin the balancer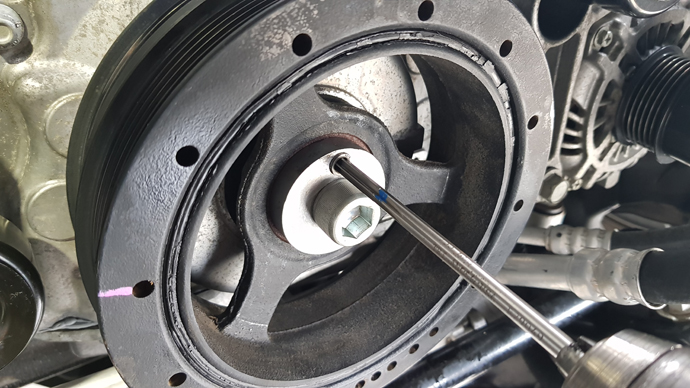 Reaming tool in its fixture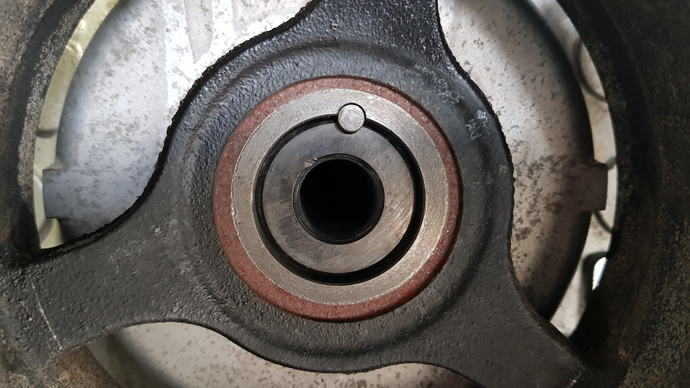 Crankshaft Dowl Pin in place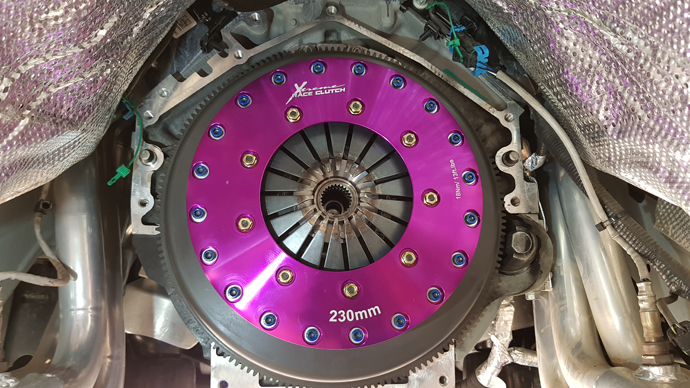 To make sure that Dylan could get all the power to the rear tyres we fitted the ute with an Xtreme 230mm Twin Plate Organic Clutch Kit. These clutches bit hard and quick.
So as you can see, the effort is definitely worth it for these cars. Dylan has got himself a tough streeter with plenty of potential for more when he power bug bites again.
If you're interested in getting a similar set up fitted to your LS, give us a call on (03) 5134 8822 or email us at info@independentmotorsports.com.au. Also don't forget you can find us on facebook, instagram and even snapchat to get different insights into our day-to-day work.
---
Leave a comment