Bairnsdale Drags 07/03/20 - WE HAVE TIMING GEAR!!!
Date Posted:7 March 2020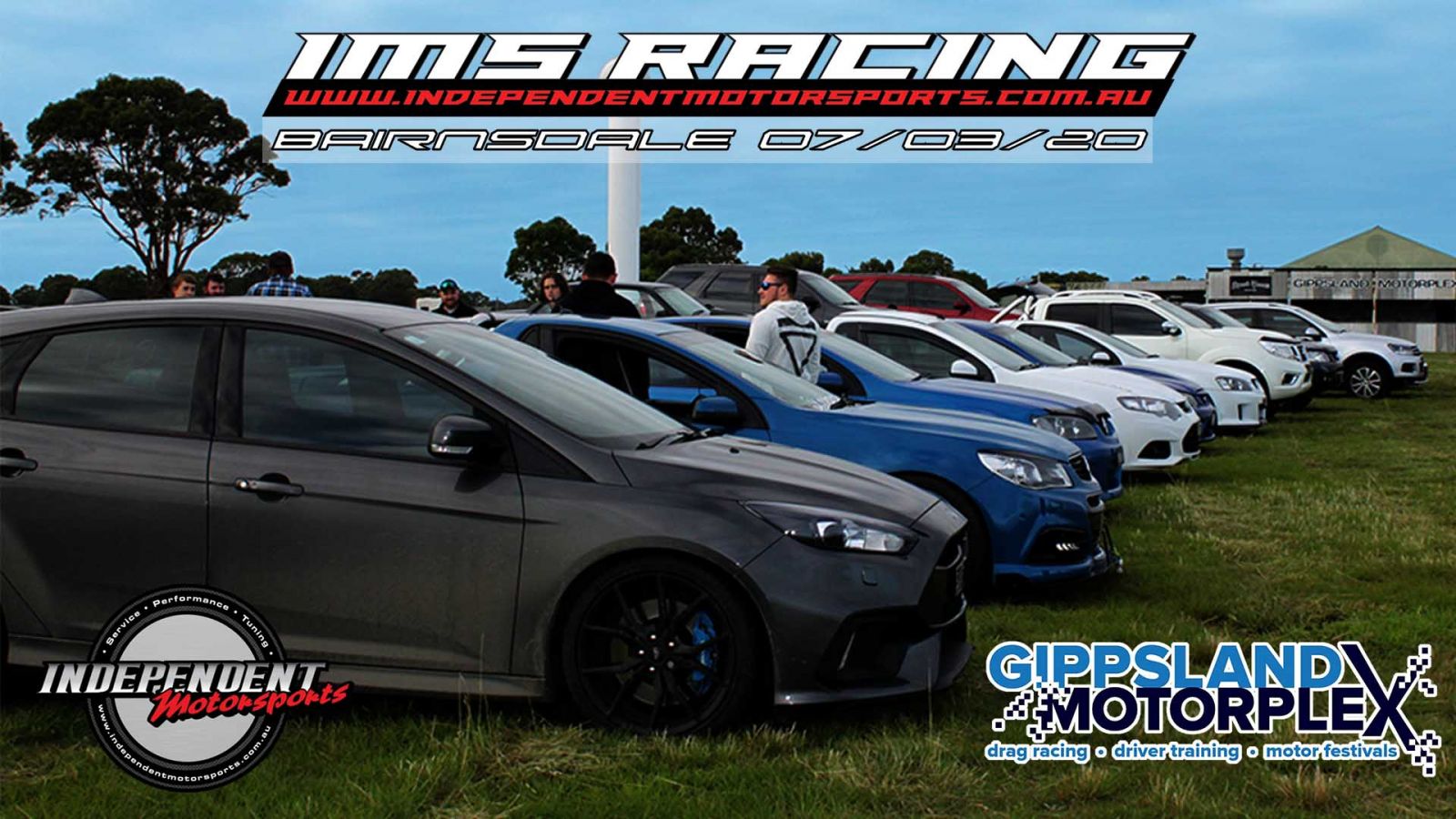 What an awesome result for there first official Test and Tune with timing equipment! We now have a fully functional 1/8 mile drag strip, offering a full timeslip with R/T, 60ft, ET & MPH/KMhr! Having a full timeslip with all the data is something Bairnsdale Dragway has never had in it's entire history. This is a great step forward!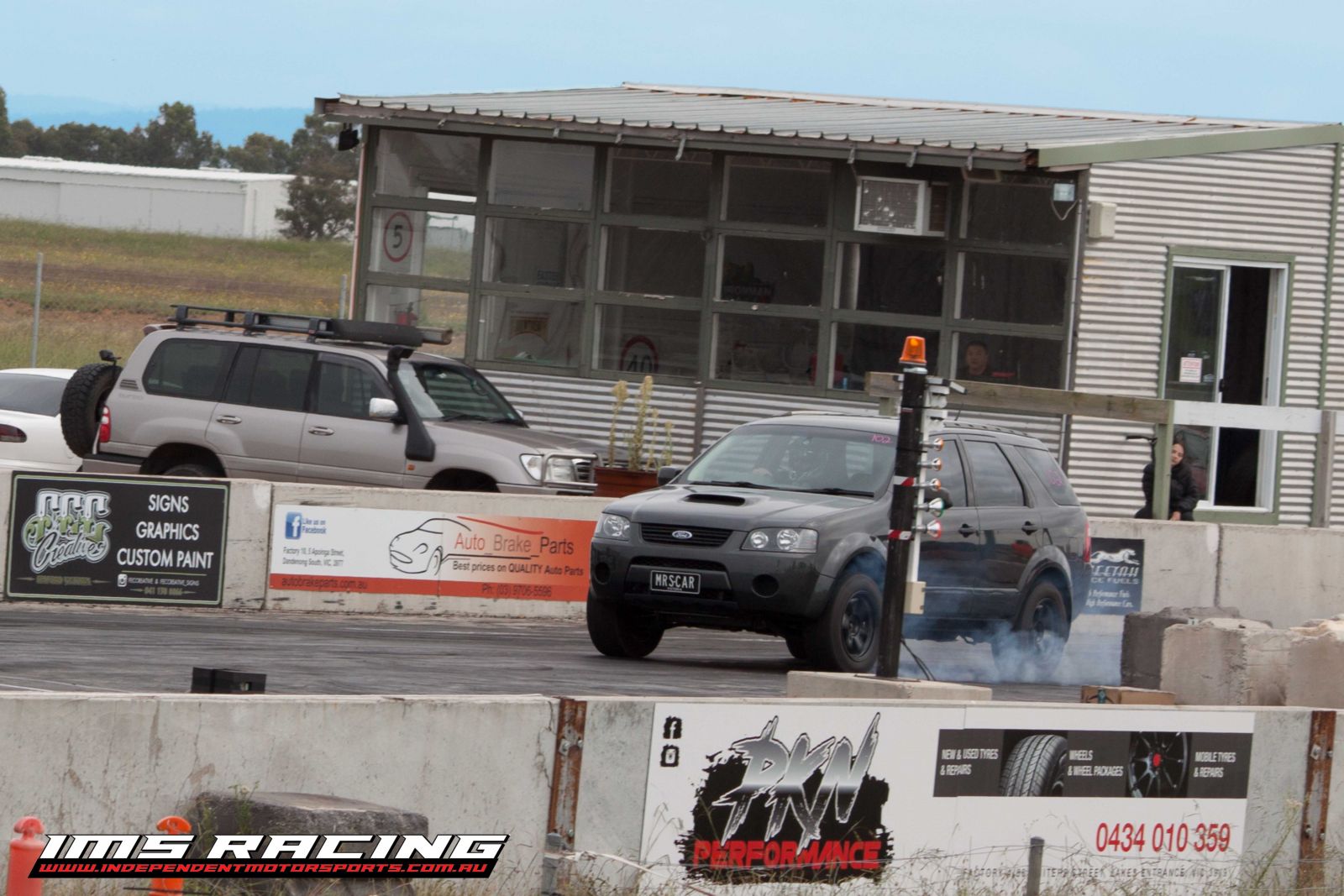 It was great to see a field of 34 cars entered and over 200 races were completed during the meeting with many cars completing between 10-20 passes. A lot of regular drag racers attended as well many new faces who have travelled to try out our new timing system which was great to see.
Racers were enjoying themselves trying to improve their timeslip every pass with many cars in the field completing over 20 passes which provided a great platform to try and improve your personal best timeslip.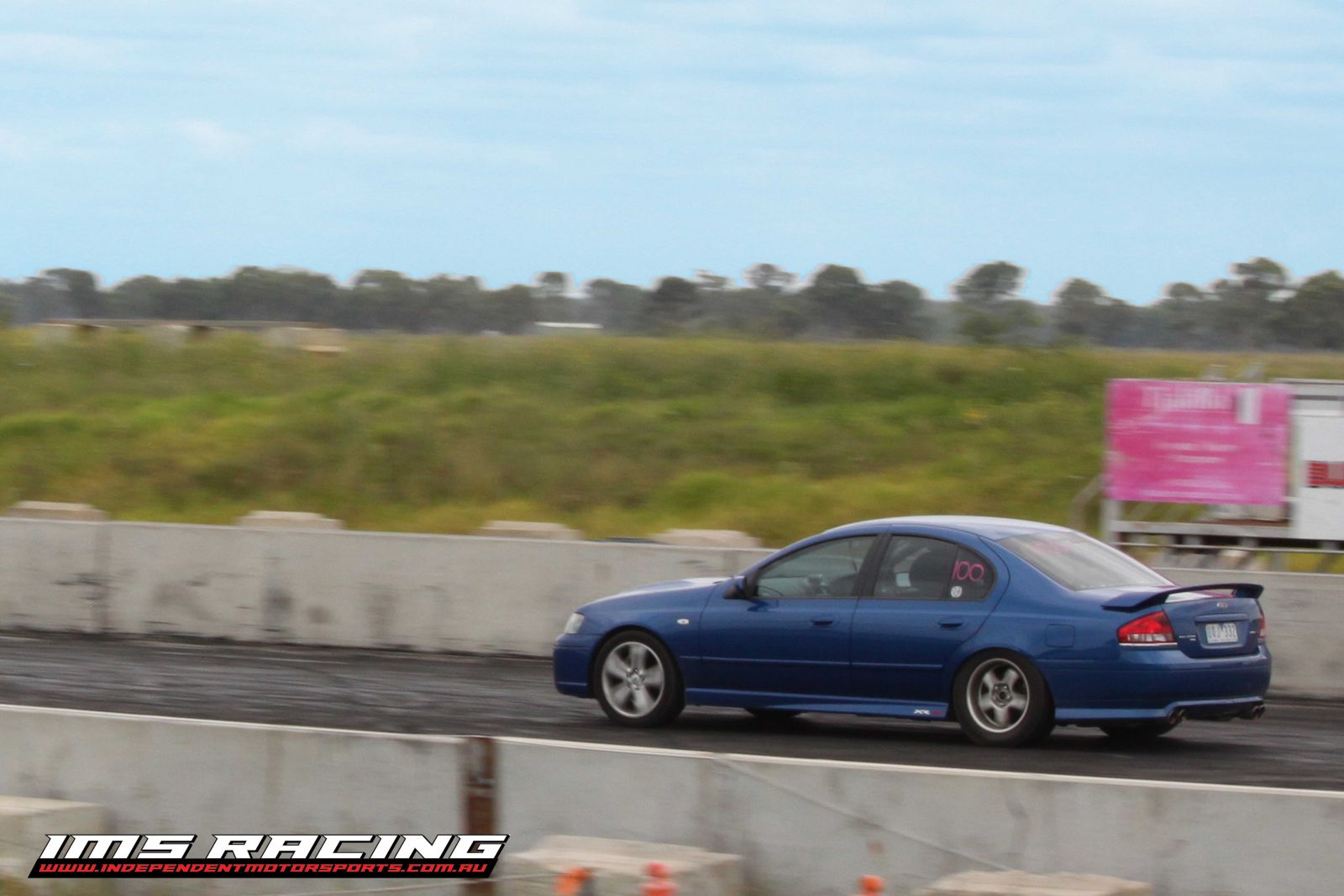 A small challenge was set to see who could get the closest to a perfect 0.000 second reaction time and as the day went on, we saw some outstanding results.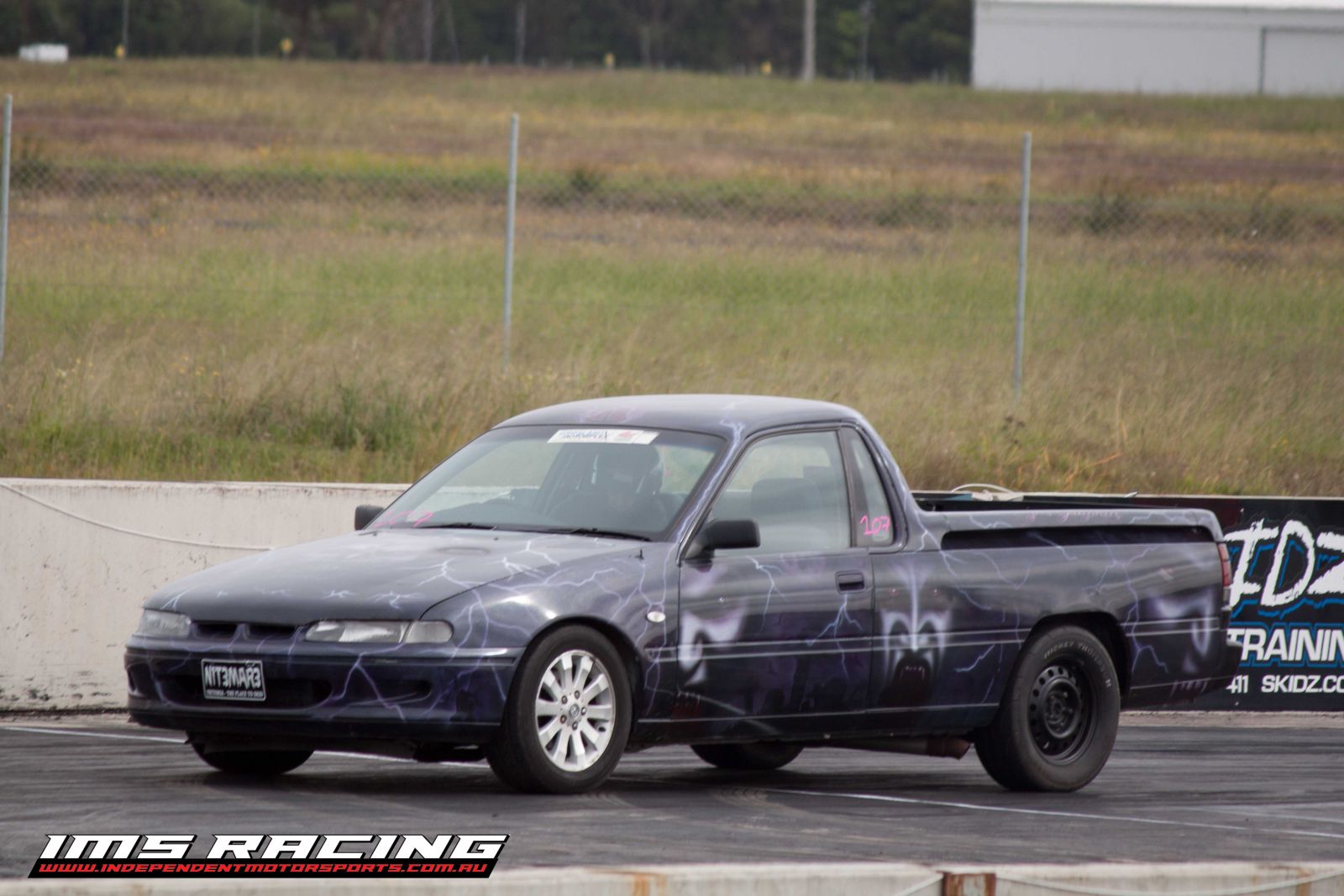 The Independent Motorsports VW Golf driven by Munji had perfected his launch procedure throughout the day and netted the fastest reaction times of the day with a 0.026, 0.022 & 0.006 seconds respectively as the day went on! It does not get much better than that, and he will be very hard to beat in bracket racing with it's consistency. Plenty of cars went on to red light throughout the day coming so close to the that perfect 0.000 second light!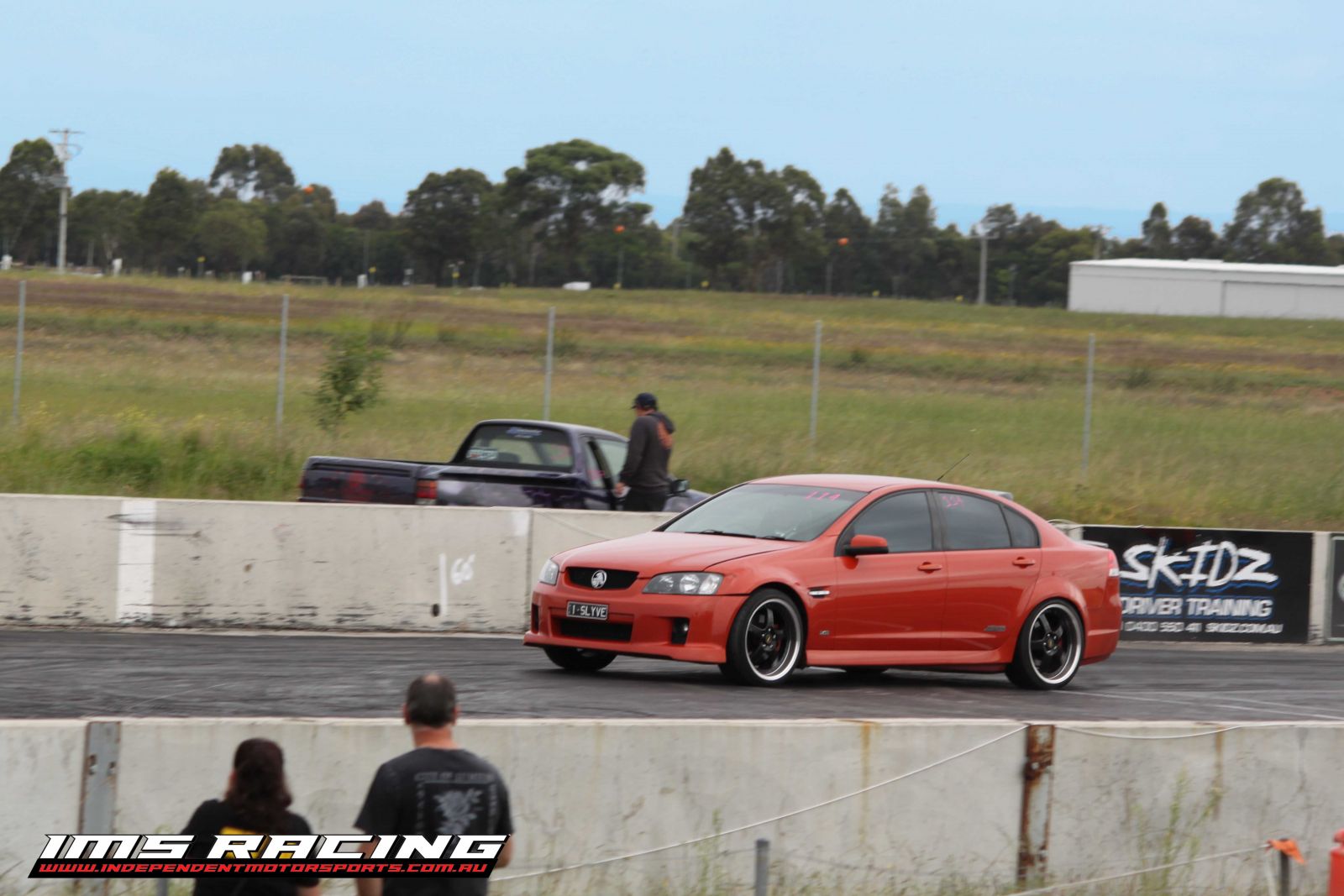 Some other notable reaction time results of the day were
Car 128 – Jamey Blue Ford Cortina/Miss Mia also managed an awesome 0.011 second reaction time!
Car 114 – Wade driving his Orange VE SS commodore also managed a 0.032 & 0.039 second reaction times!
Car 109 – Kyle driving his Commodore Ute also netted a 0.039 second reaction time.
And lets not forget Leeann Moores effort in her VF SS first time drag racing with the timing gear running netting a close to perfect 0.047 second reaction time, well done Leeann!
We look forward in the future to offering a trophy for the fastest reaction time of the day! This will be up for grabs to anyone on the day! To see so many improving reaction times throughout the day is awesome.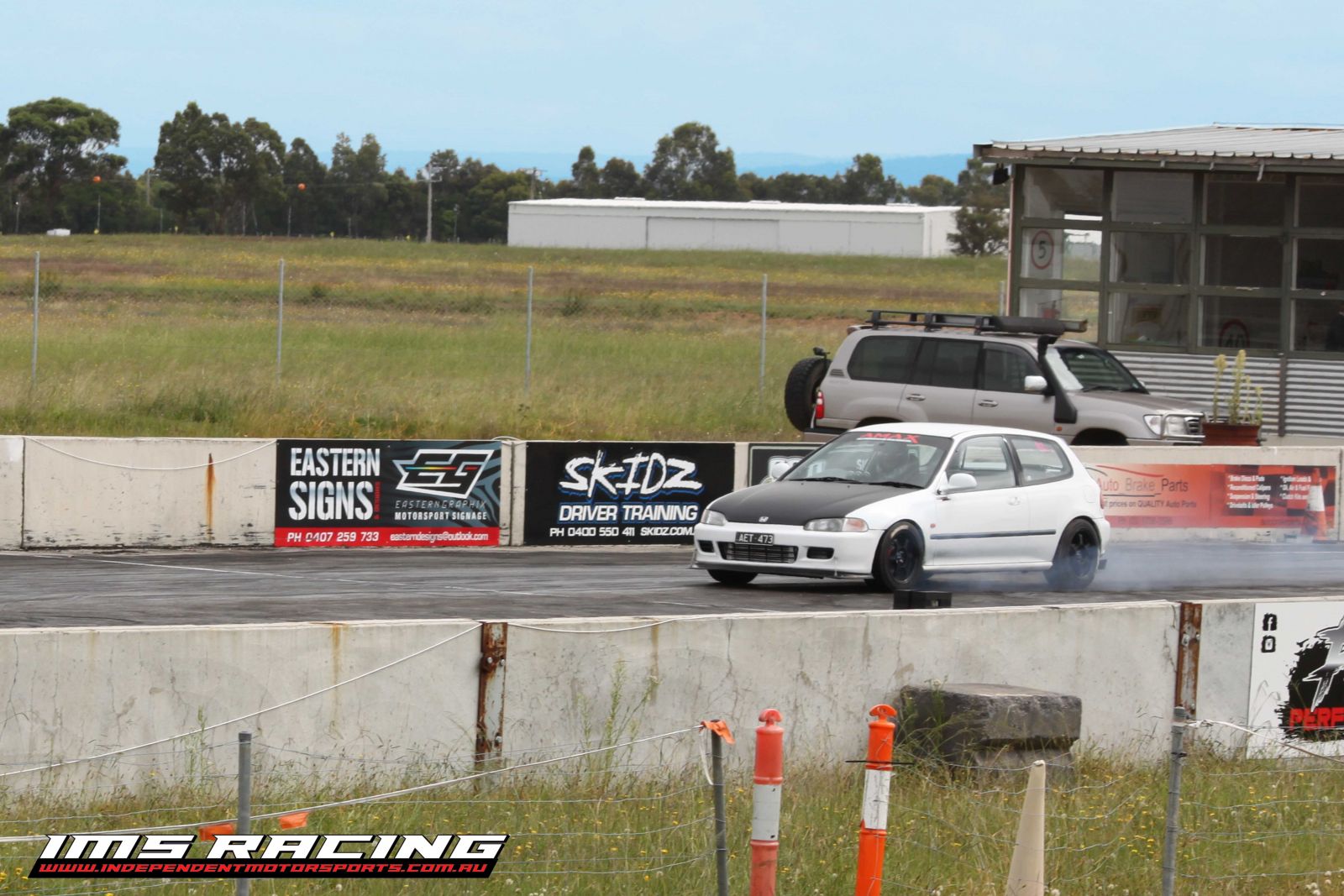 The track started to warm up after lunch and many peoples 60ft and ET's were starting to improve.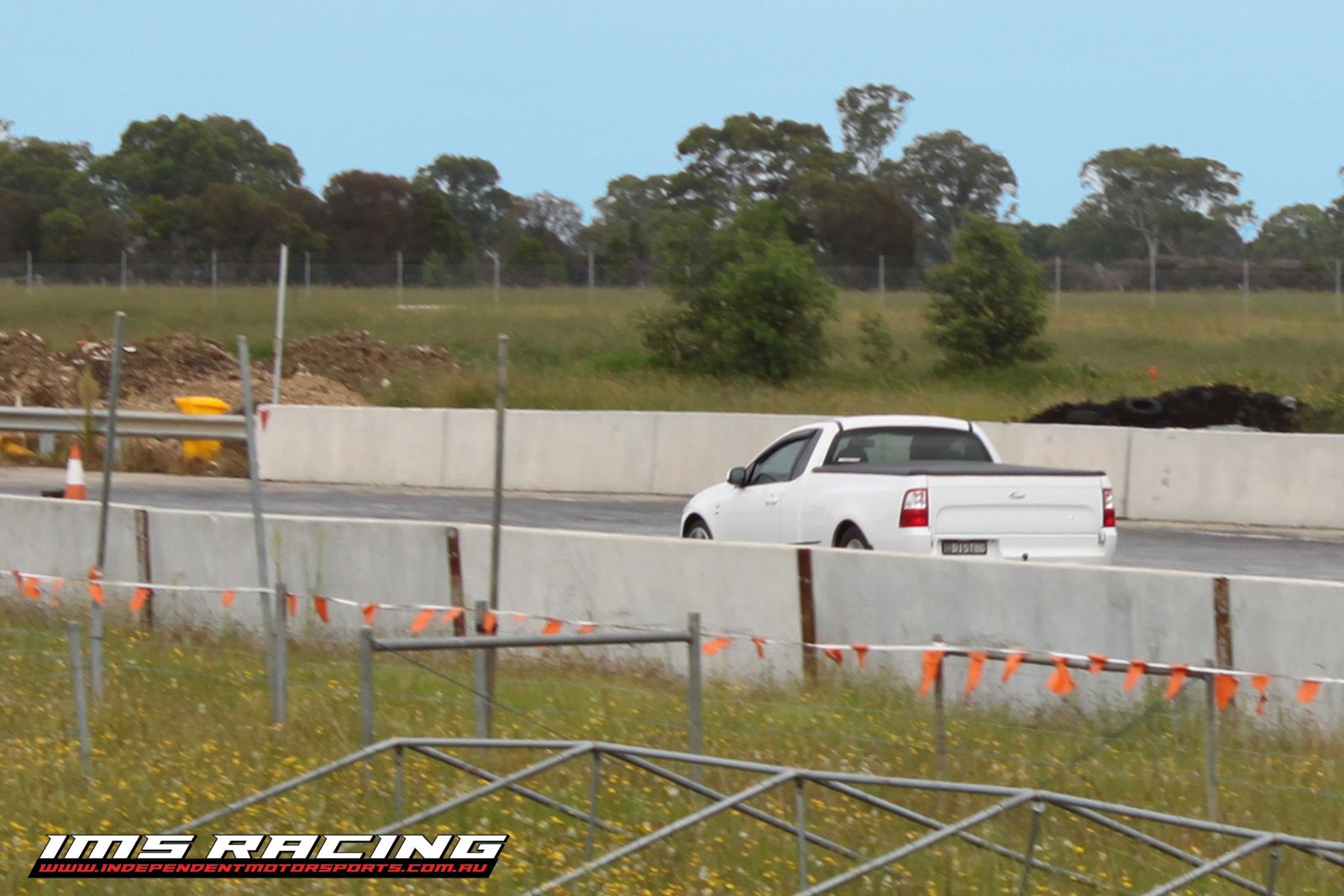 The AWD territories from Independent Motorsports put on a fantastic show have been fast on the unprepped track and the quickest 60ft of the day belonged to Car 102 – MRSCAR Territory from IMS netting a 1.448 60ft! which is really moving.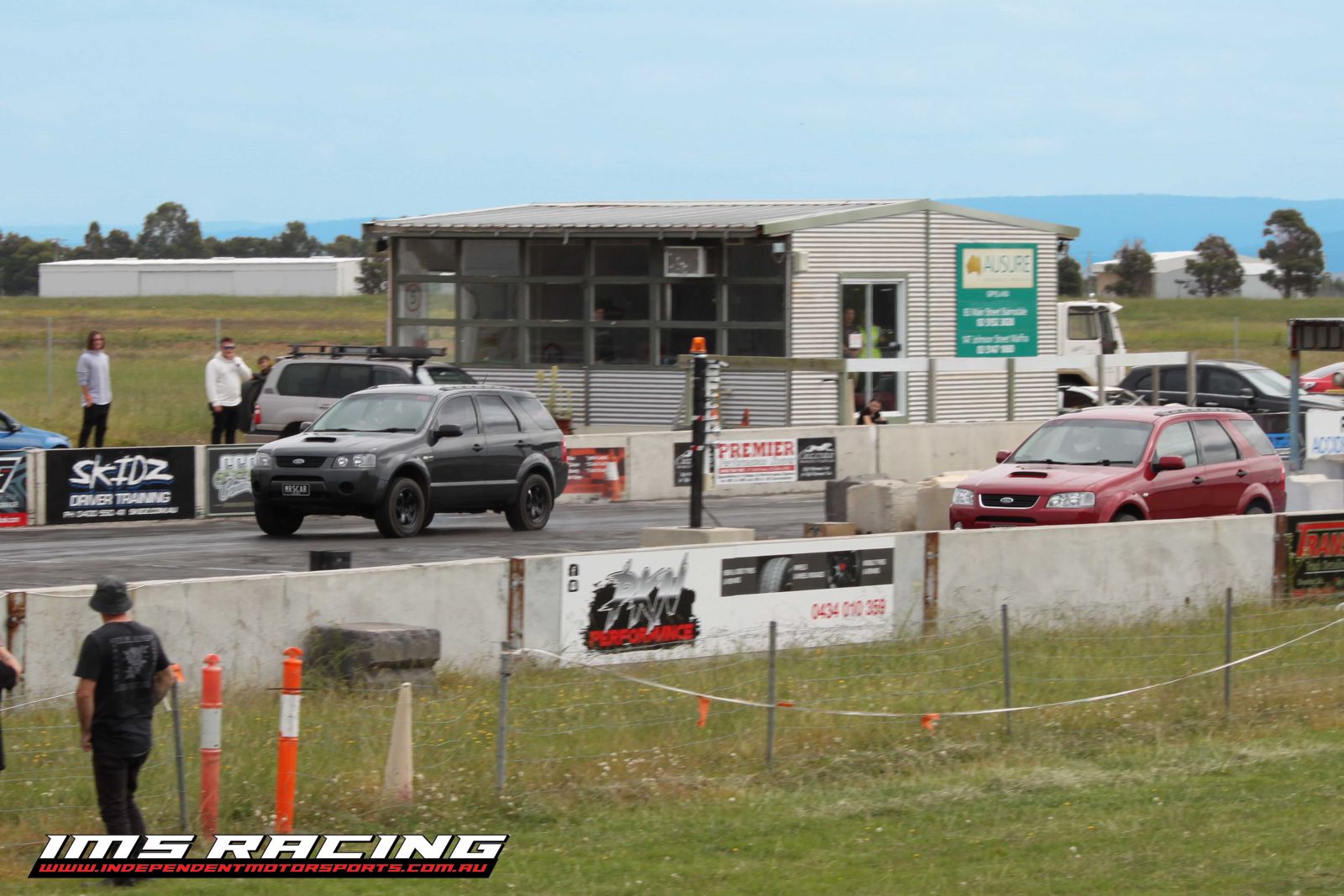 Some other notable 60ft times of the day were
Car 104 – Stathi XSPSI Ford Territory - 1.480 60ft.
Car 128 – Miss Mia Cortina - 1.519 60ft.
Car 131 – Jamal VL Calais Turbo – 1.694 60ft.
Car 128 – 'Fishy' Cortina – 1.814 60ft
Car 105 – IMS VW Golf – 1.813 60ft
Car 132 – Ross Green Gemini Panel Van – 1.850 60ft.
There was some impressive 60ft times on a unprepped track!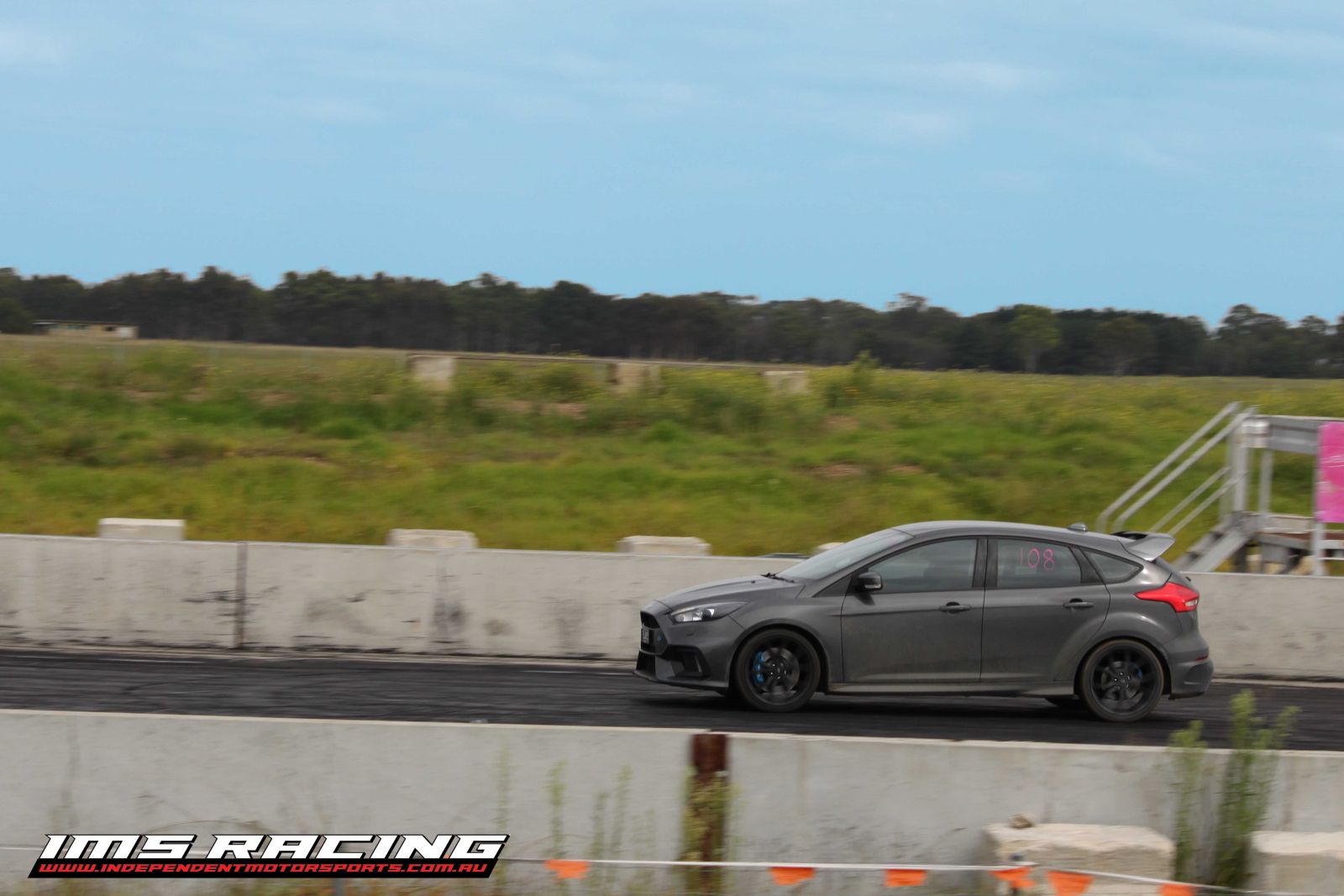 Some notable runs for the day were MRSCAR Territory from IMS running the quickest ET of the day with a blistering 6.341 @ 112.39mph! Equally as impressive was Stathi's IMS XSPSI Turbo Territory which is always a regular Bairnsdale competitor and a crowd favourite, it also put down a 6.469 @ 112.92mph! Stathi's Territory was also the fastest car of the day recording a blistering 116.04mph!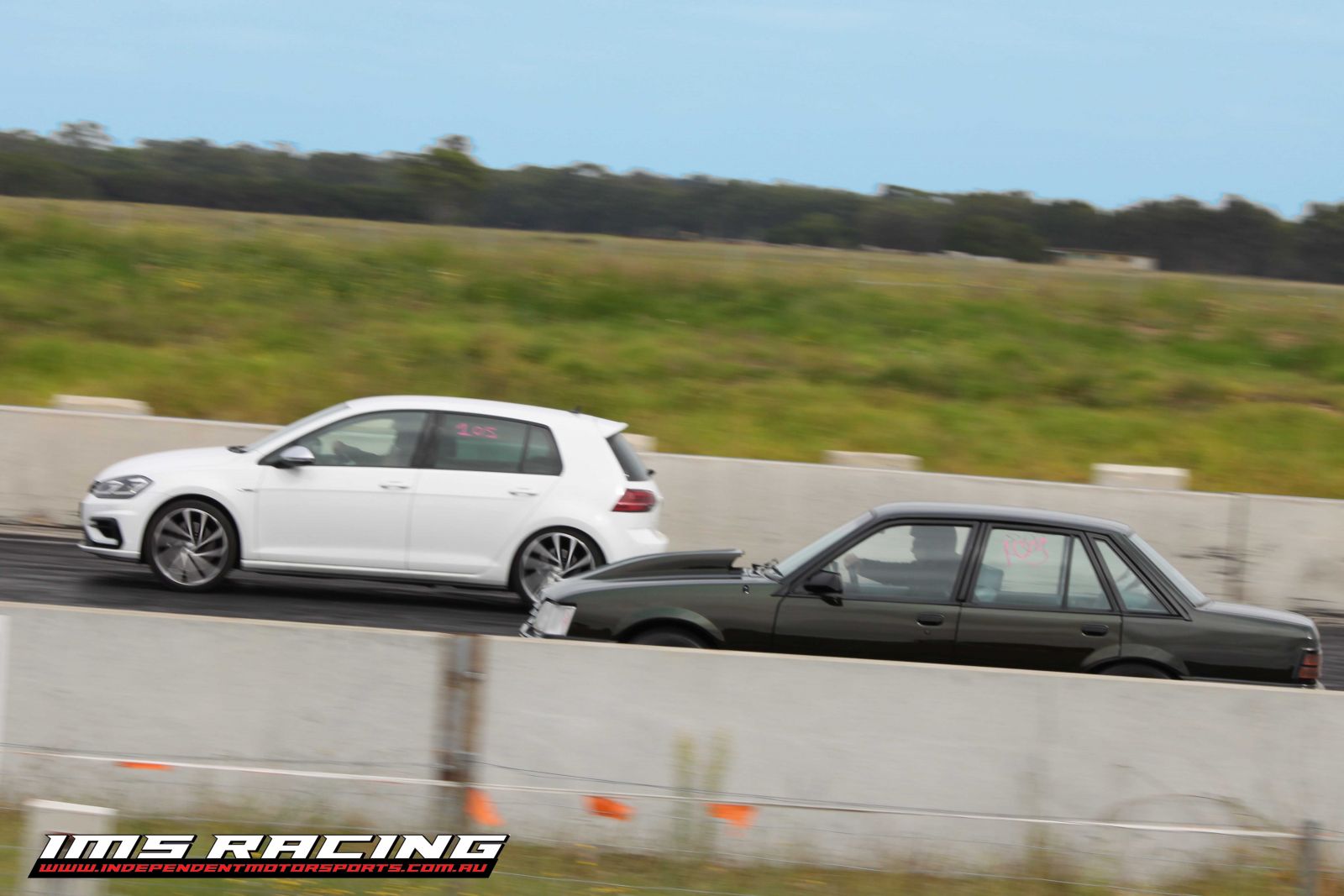 The Miss Mia Cortina also reeled off an impressive best of 6.476 @ 108.41mph! Impressive driving to get it down the track!
If you missed this test and tune make sure you get to the next one, it's sure to be even more exciting!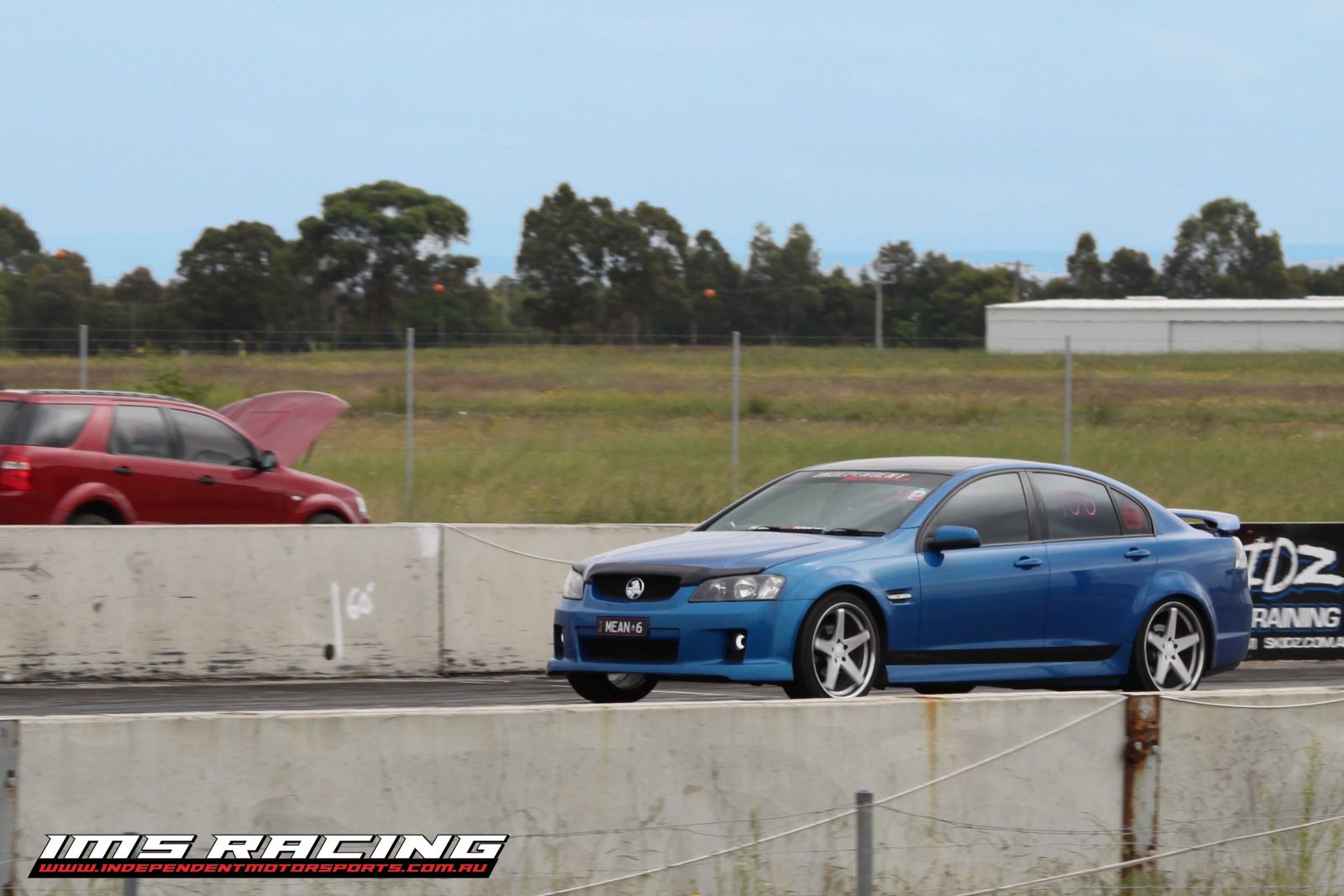 Thank you to all racers who attended, volunteers, track organisers and spectators who helped make this first test and tune so successful. We look forward to you coming back for the next meet!
From the team at Gippsland Motorplex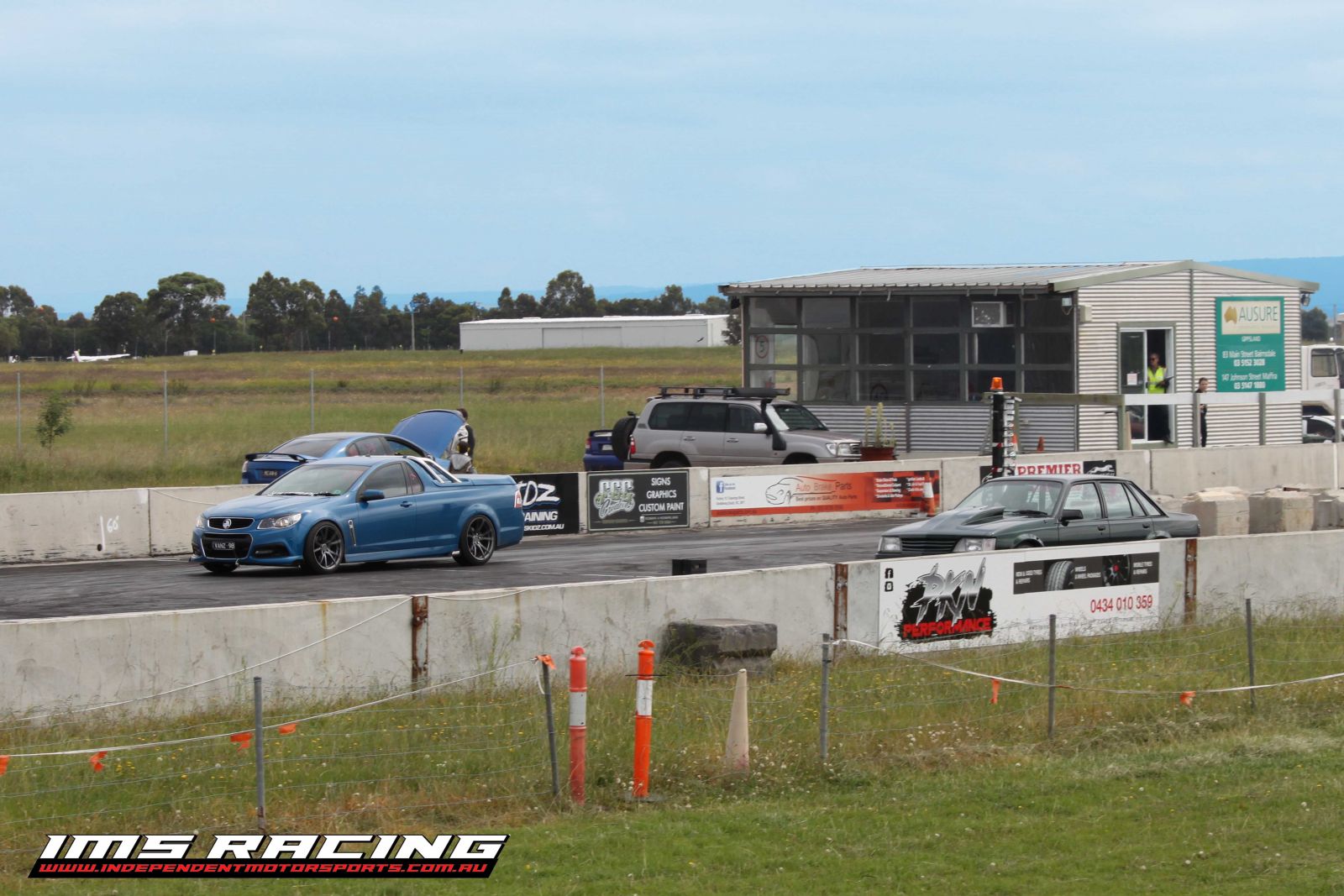 ---
Leave a comment