Ford Falcon EcoLPI Development and Barra Camshafts
Author: Daniel Broadbent Date Posted:15 February 2017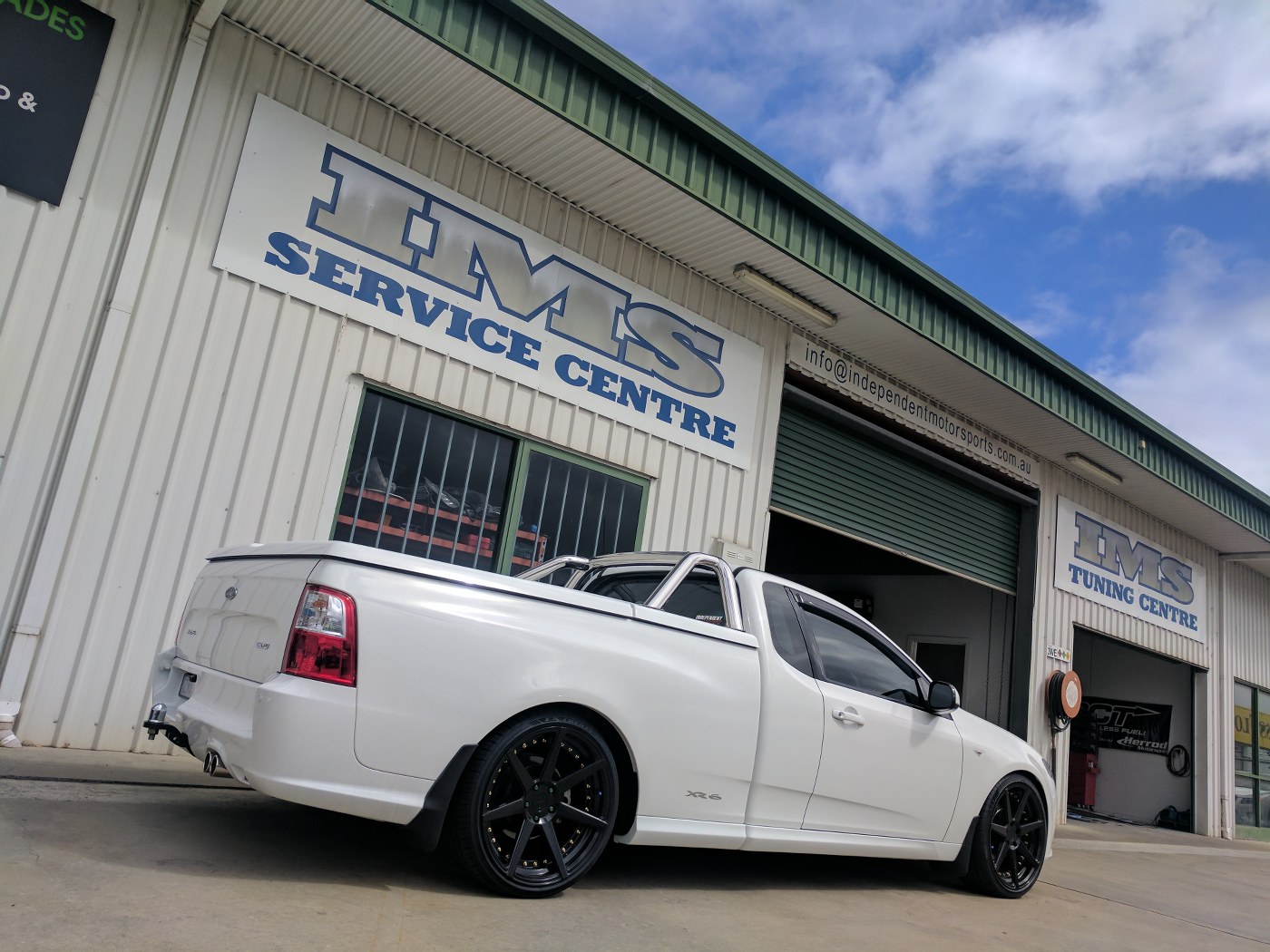 Nick came in with his ecoLPI powered FG XR6. After being told by various workshops that you cannot tune an ecoLPI, we decided that we would challenge them and prove that it CAN be done.
To start with, Nicks XR6 had a set of ceramic coated headers and a 2.5" exhaust system, along with Herrod cold air intake and air box.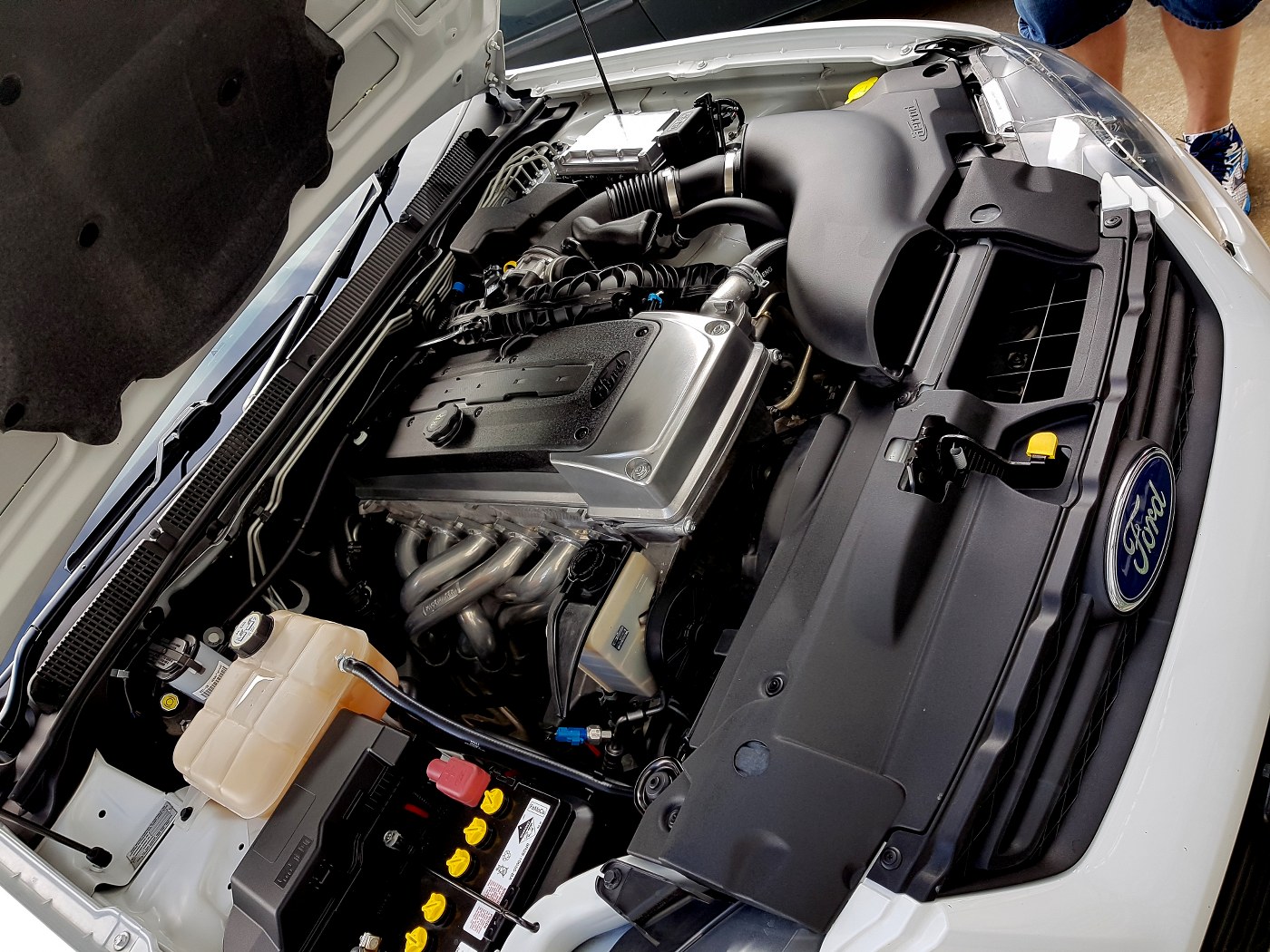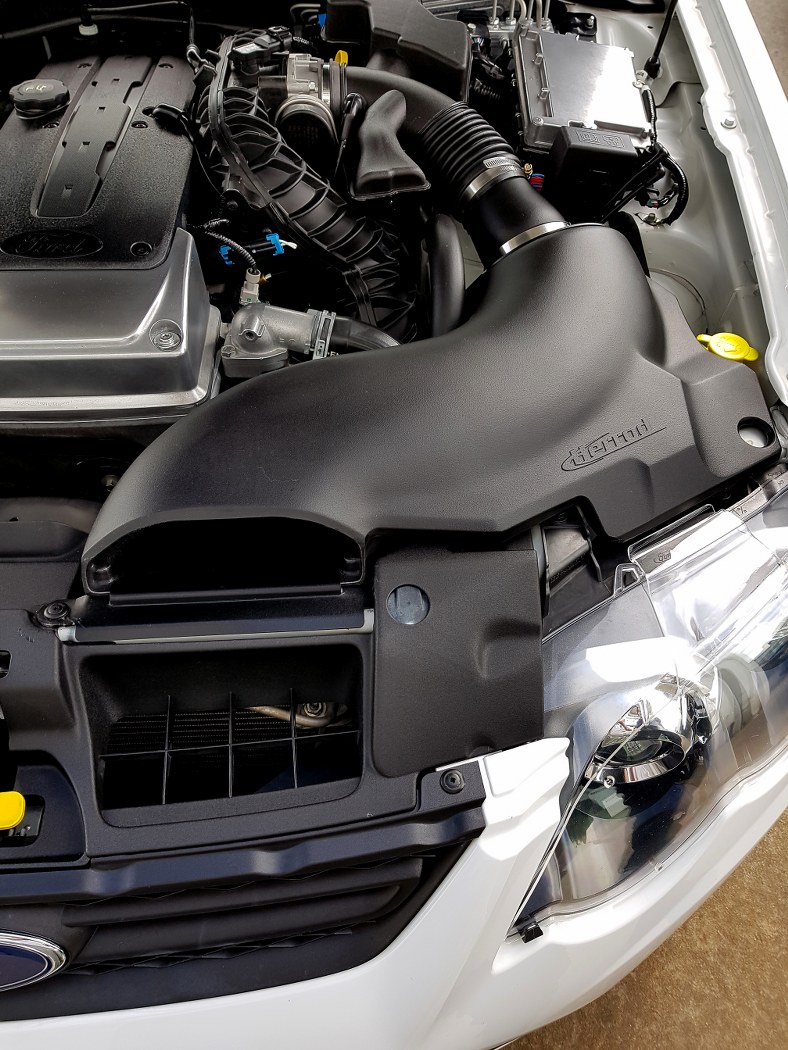 We were able to extract a respectable 25kw at the wheels proving that not only you could tune an ecoLPI, you can get great results using the much higher octane LPG. Power increased from 140kw to 165kw at the wheels.
Not wanting to end there, Nick wanted to push it a little further so we fitted a pair of Marshall Cams Camshafts, along with a set of shims for the lifters and retuned it again with rather impressive results.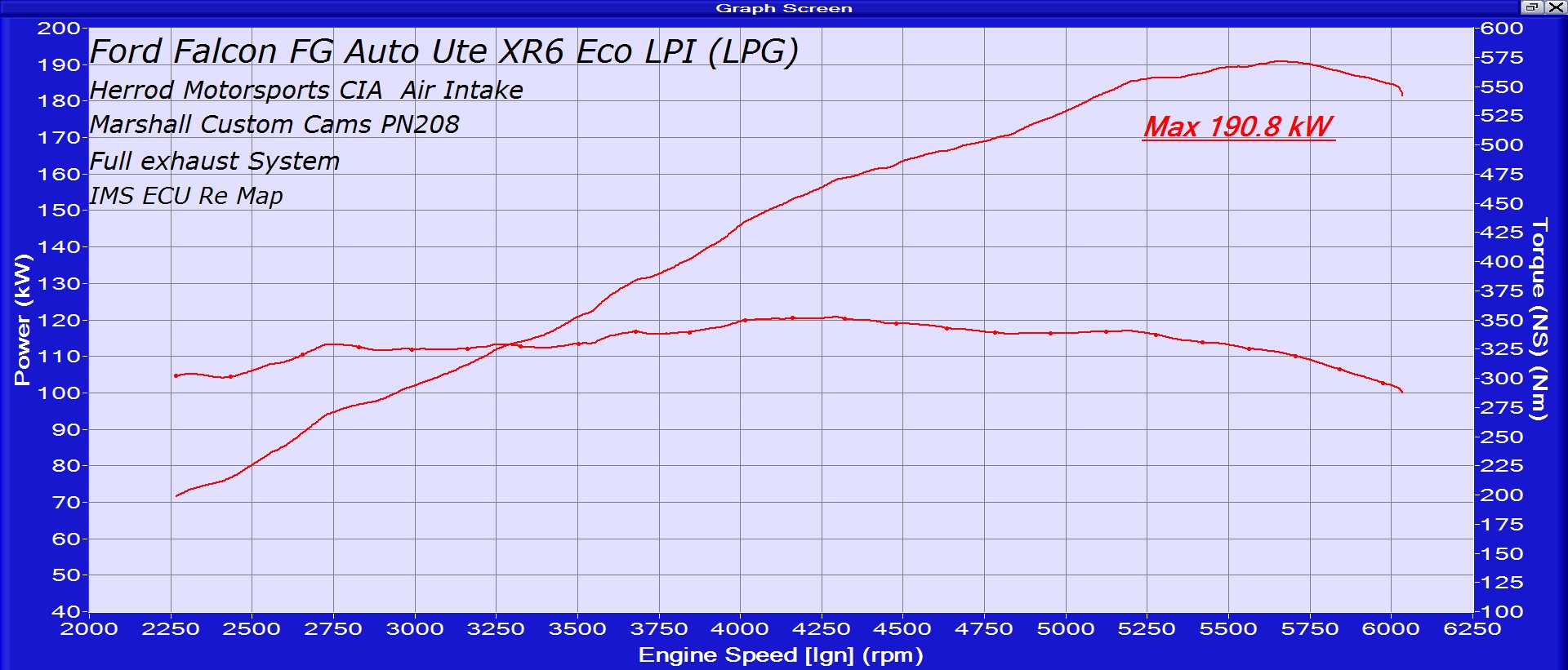 Not only Nicks car had awesome results as far as power and torque gain, this thing sounds incredible!!!

---
Comments (3)
Xr6 eco lpi turbo conversion

By:

Harry

on 2 August 2023

Can u guys put a turbo in my xr6 2013 eco lpi and how much its gonna cost ?





Independent Motorsports Response
Good morning Harry, We can do an ecolpi+ Turbo price on application but it would be around the same price as our normal n/a+t package which is $14950
---
2014 eco Lpi cams

By:

Zak Nicholas

on 18 October 2021

Can I get a price to have cams and a tune on my 2014 xr6 ecolpi Ute. I have already fitted extractors exhaust and aftermarket intake. Thanks





Independent Motorsports Response
Hi We charge $3295 for our Cam Package Drive in Drive out. https://www.independentmotorsports.com.au/ford-ba-bf-xr6-na-packages/
---
Ford Falcon EcoLPI Development and Barra Camshafts

By:

Daryl purdy

on 27 August 2021

Is it possible to install a turbo kit on a ford falcon xr6 ecolpi??





Independent Motorsports Response
Yes you can install a Turbo kit. It will work good if you keep the boost Low
---
Leave a comment