Dean's 600KW Falcon GS
Author: Stathi Kavadias Date Posted:8 July 2020

600KW /924Nm Ford GS V8 Supercharged Torque Monster
Dean originally Had his car booked in to get a stage 3 package consisting off.
KPM Motorsport intercooler kit
Aftermarket industries twin pump fuel pump module
Upgraded fuel regulator
Xtreme twin plate clutch
IMS Diff Hat
GJ Drivelines Alloy Tail Shaft
Upgraded factory injectors 100lb
We Also added a x force twin 3 inch catback
E85 Fuel
Upon completion of work we pulled the oil filter off to check the condition of the engine and to our surprise it was full of bearing metal, this put quite a large dampener on the project,but after a quick phone call to North VIC engines Dean organised the engine to be rebuilt with high quality rods and pistons, oil pump gears, upgraded valve springs, upgraded sleeves.
He also decided now was a good time to upgrade the 1900 supercharger to a 2300 Harrop supercharger,we then made a decision to get in contact with KPM Motorsports and buy one of their twin throttle body kits, which does not bolt directly to the blower however with a good day of labour we managed to get it all to fit like a glove.
After spending a day celebrating the PCM to suit the new engine combination it managed to crank out a massive 608kw with 924Nm, this is by far the best Miami we have done to date, first second third it just smashes the tires, roll 4th gear on and you better get ready because the smallest bump in the road is going to send you sideways, for a engine with only a small 5ltr capacity certainly feels like a 8 litre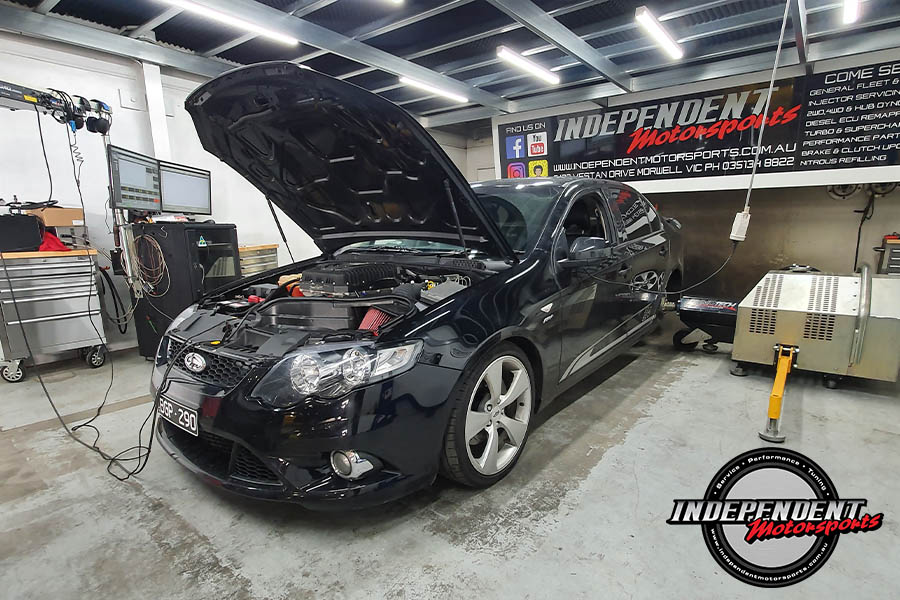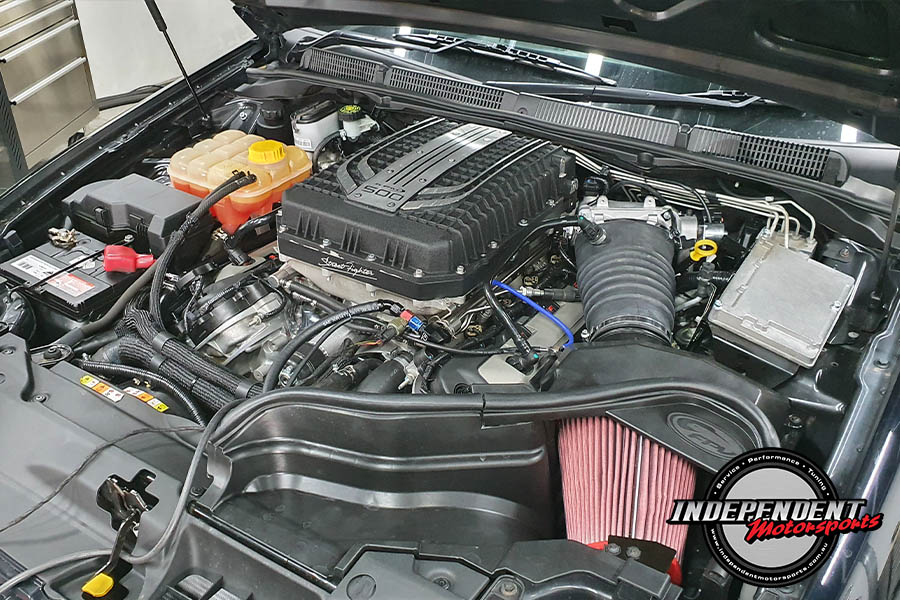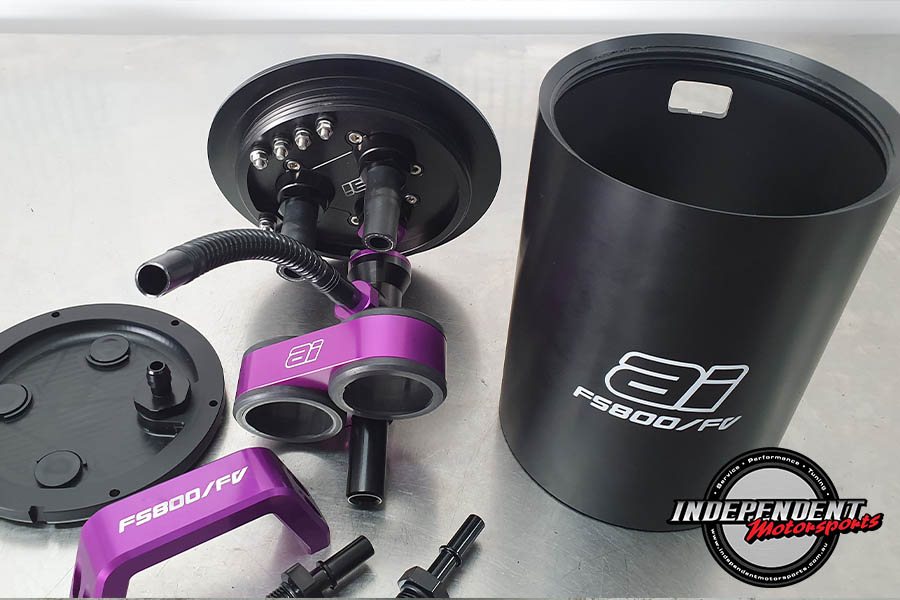 Aftermarket industries Fuel pump Module with Twin Walbro 460 Pumps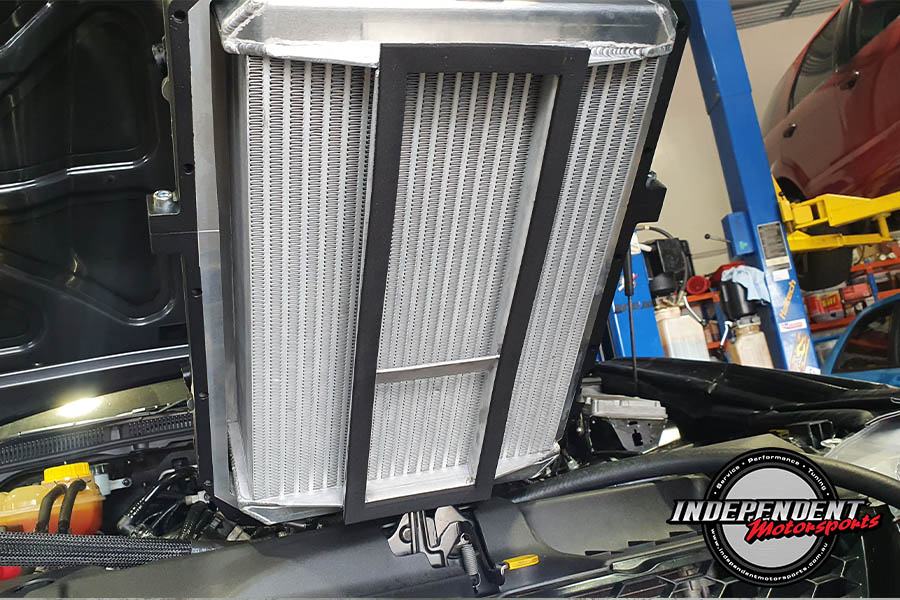 KPM Motorsports Intercooler kit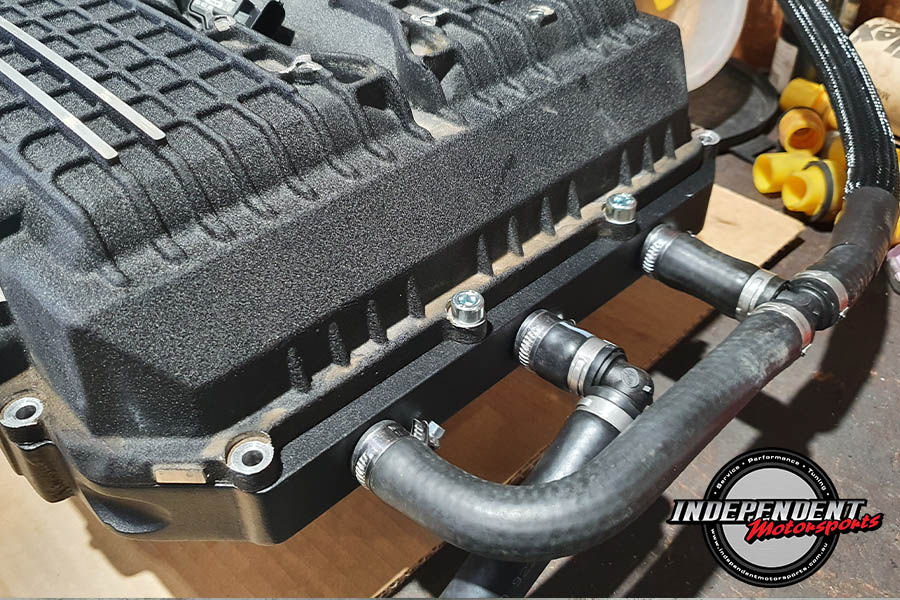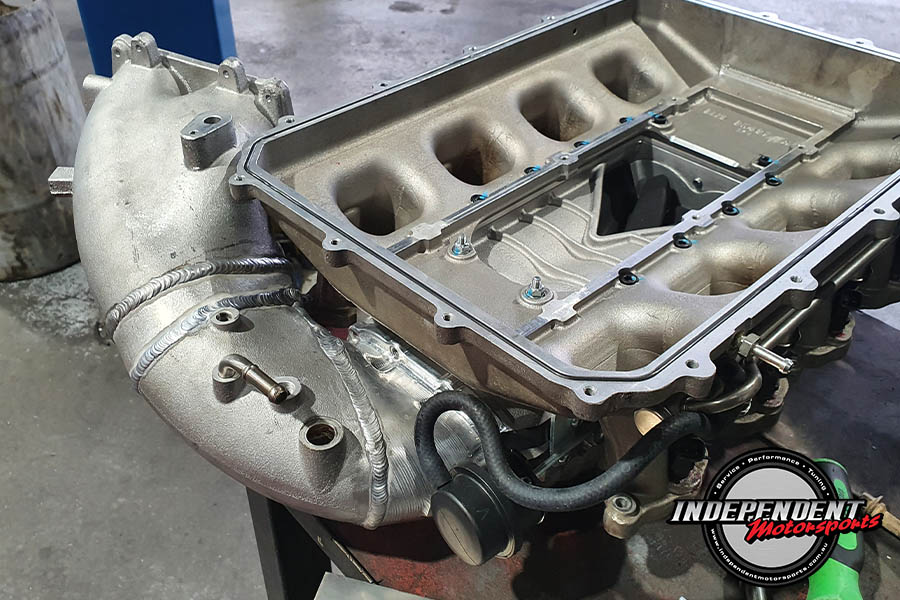 Custom rear Intake tube to suite the Twin 60mm Ford Performance Throttle bodys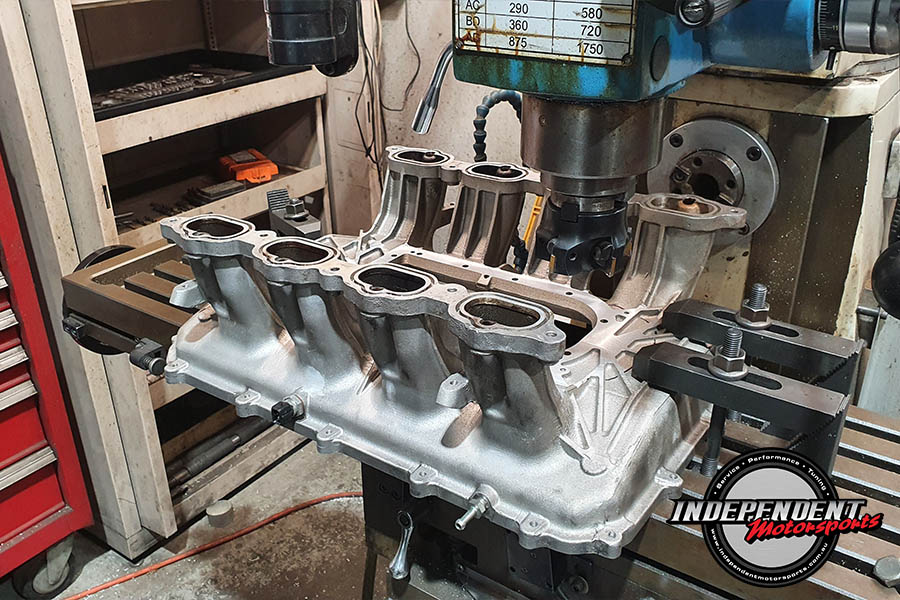 We had two clearance the lower base of the manifold to allow the Harrop 2300 supercharger to fit.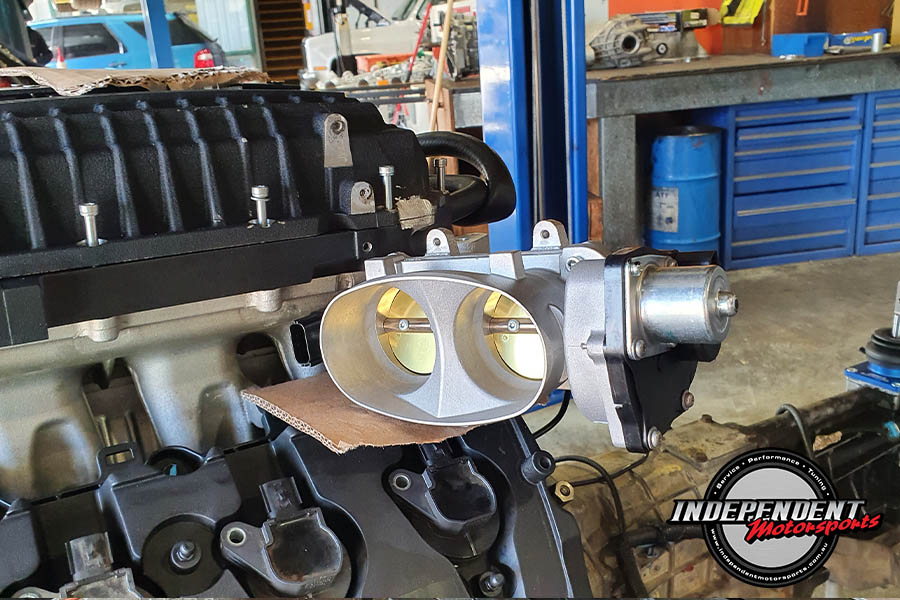 Ford Performance Twin 60mm Throttle body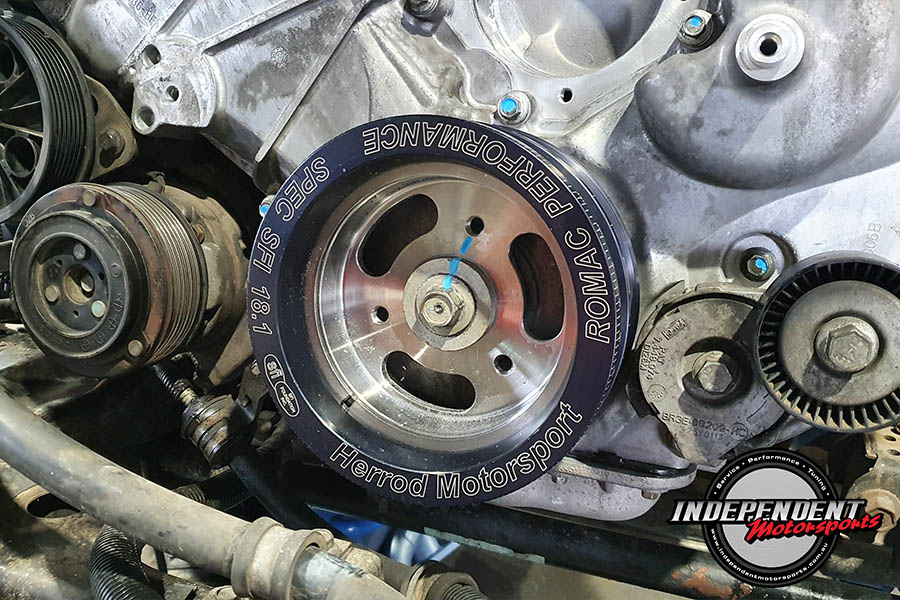 Herrod performance 5% overdrive balancer combined with a 68mm blower pulley gave us 15.5 psi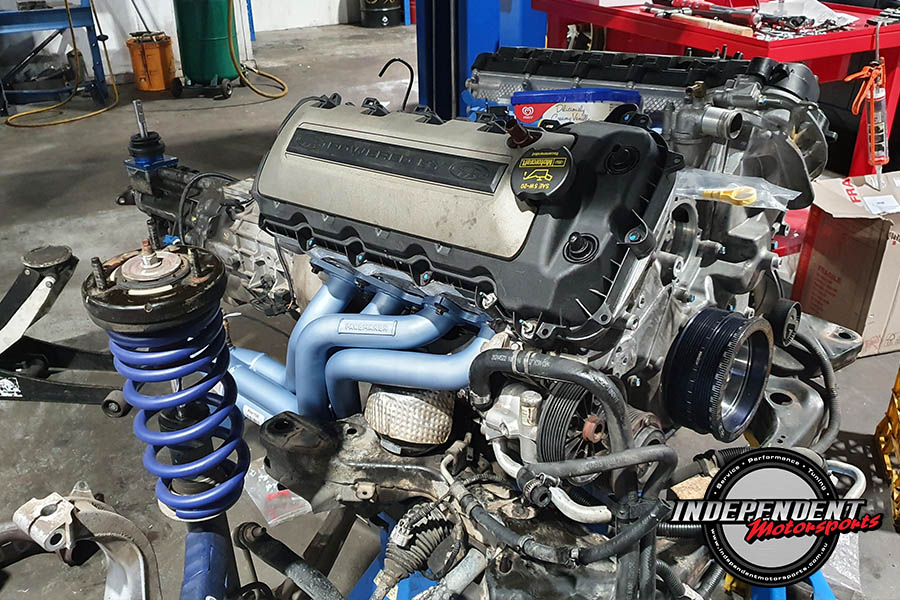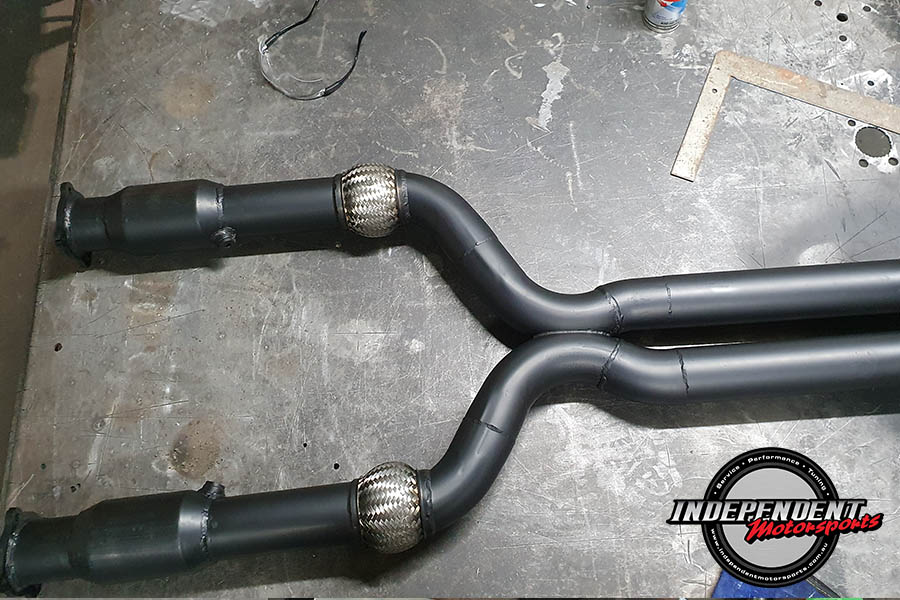 Custom twin 3 inch mid section to adapt the pacemaker 4 into 1 extractors to the XForce twin 3 cat back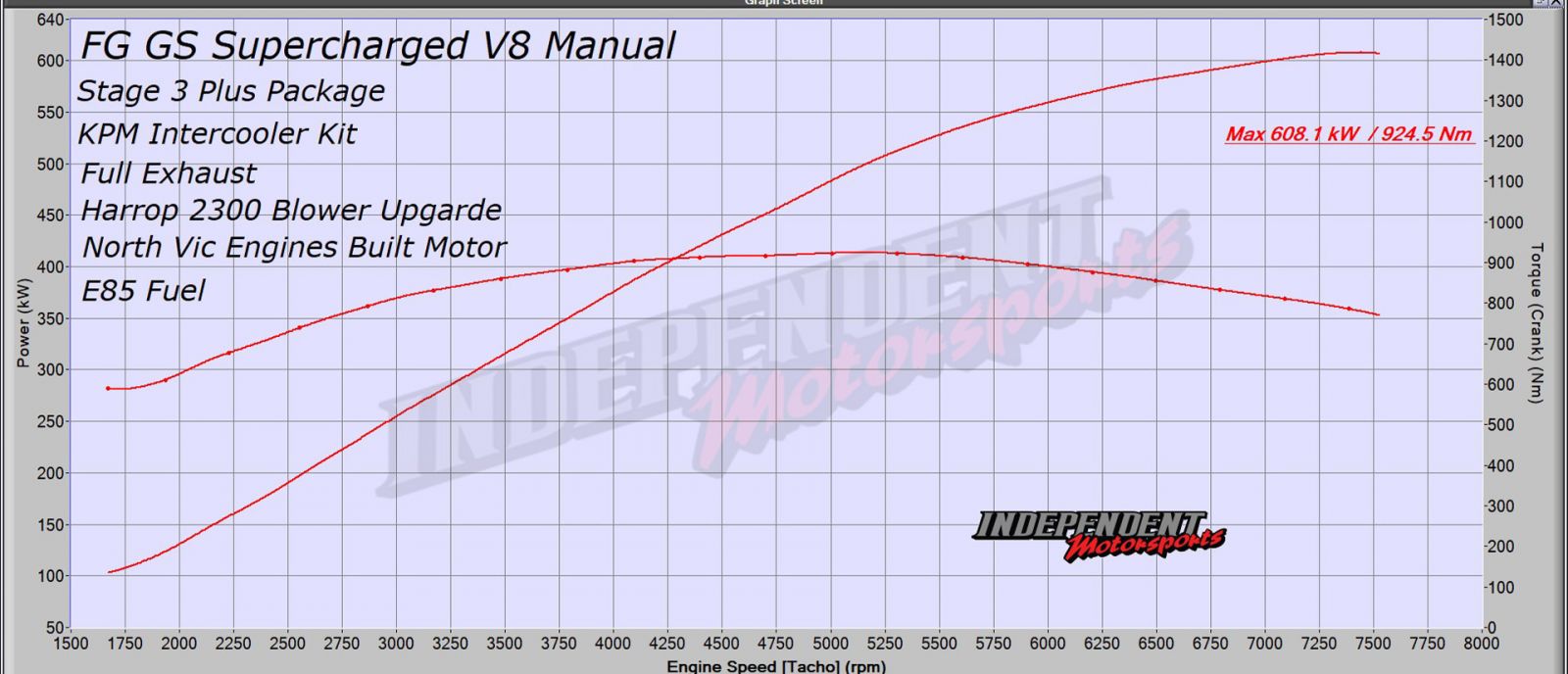 ---
Leave a comment