Bairnsdale Dragway Fundraiser
Author: Daniel Broadbent Date Posted:17 November 2019
Bairnsdale Dragway Fundraiser 16/11/19 Bairnsdale Dragway Fundraiser 16/11/19

As I sit here writing this post, a number of us are reflecting on what was a brilliant weekend of racing and a very successful fund raiser for our local dragstrip. Gippsland Motorplex / Bairnsdale Dragway is located a short drive out of Bairnsdale in East Gippsland.
Many older people remember this track having spent years learning how to race on this 1/8 mile strip throughout the 90s. In more recent years after an absence of racing the new track was laid giving a much needed new smooth surface for racing. Fast forward to 2019 and after many attempts to generate the interest in racing "drop the flag" style events without timing gear, they were almost ready to give up. The organisers tried one more final push to raise the funds to buy new timing gear by running the fund raiser event held Yesterday (Saturday 16th November 2019).
Independent Motorsports and its newly assembled "IMS Racing" crew made the journey east to put on a terrific display, raise some much needed funds and have a killa day on the strip.
Jimmy in the IMS GolfR placed 2nd in 4/6 cylinder class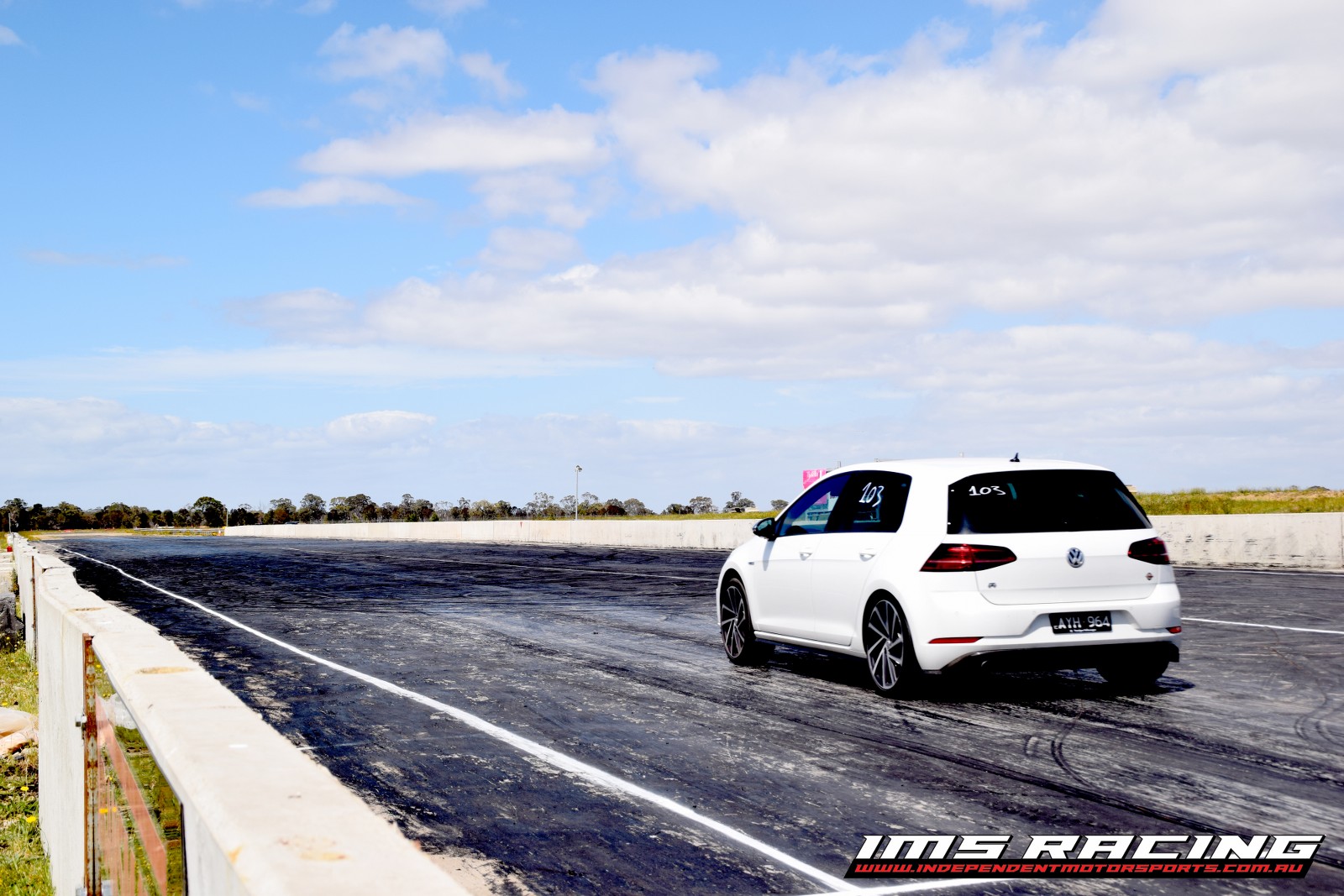 Patto raced his N/A 355 powered VL, (who the hell needs a turbo RB anyway?)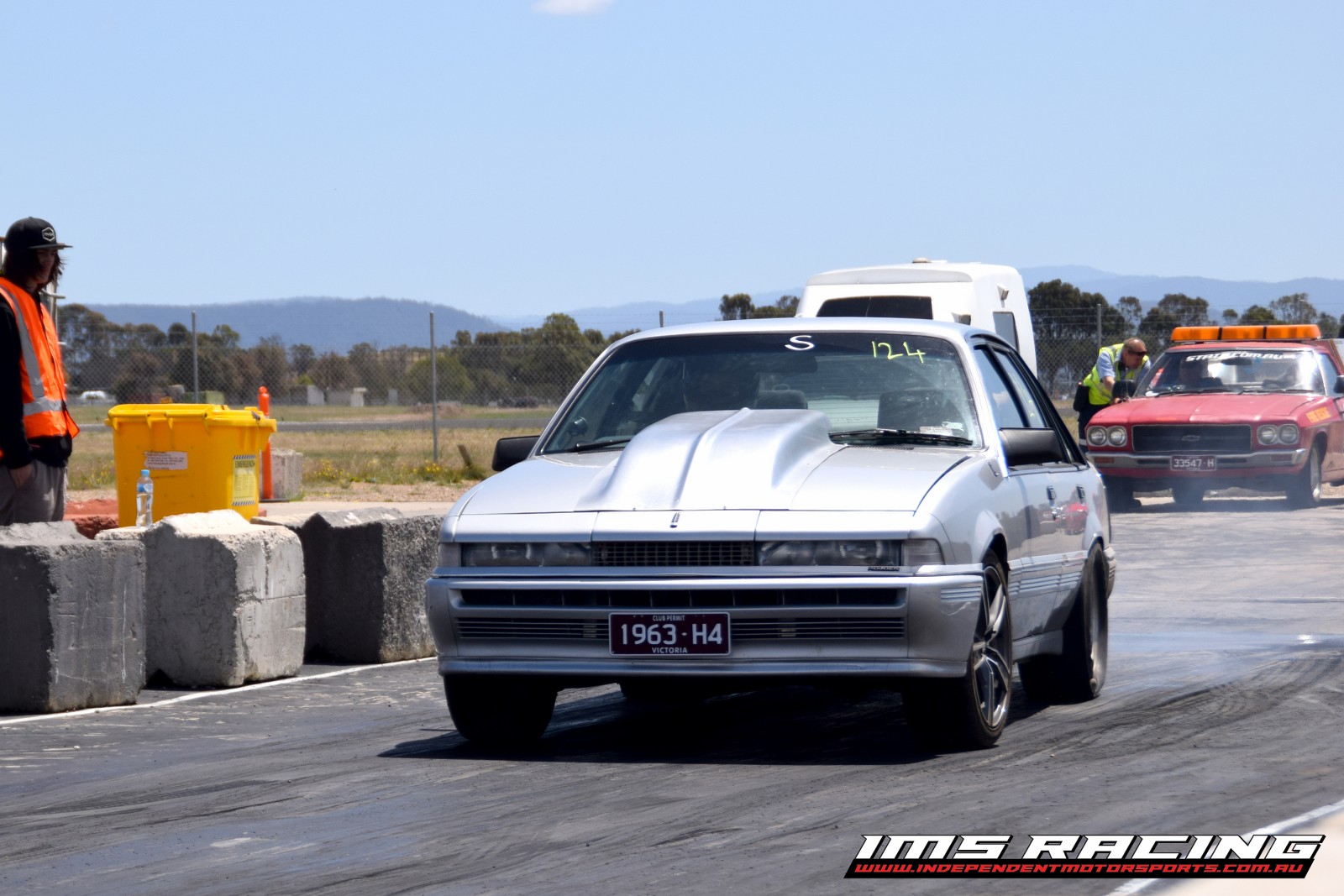 Ryan raced his 355 powered, nitrous fed VK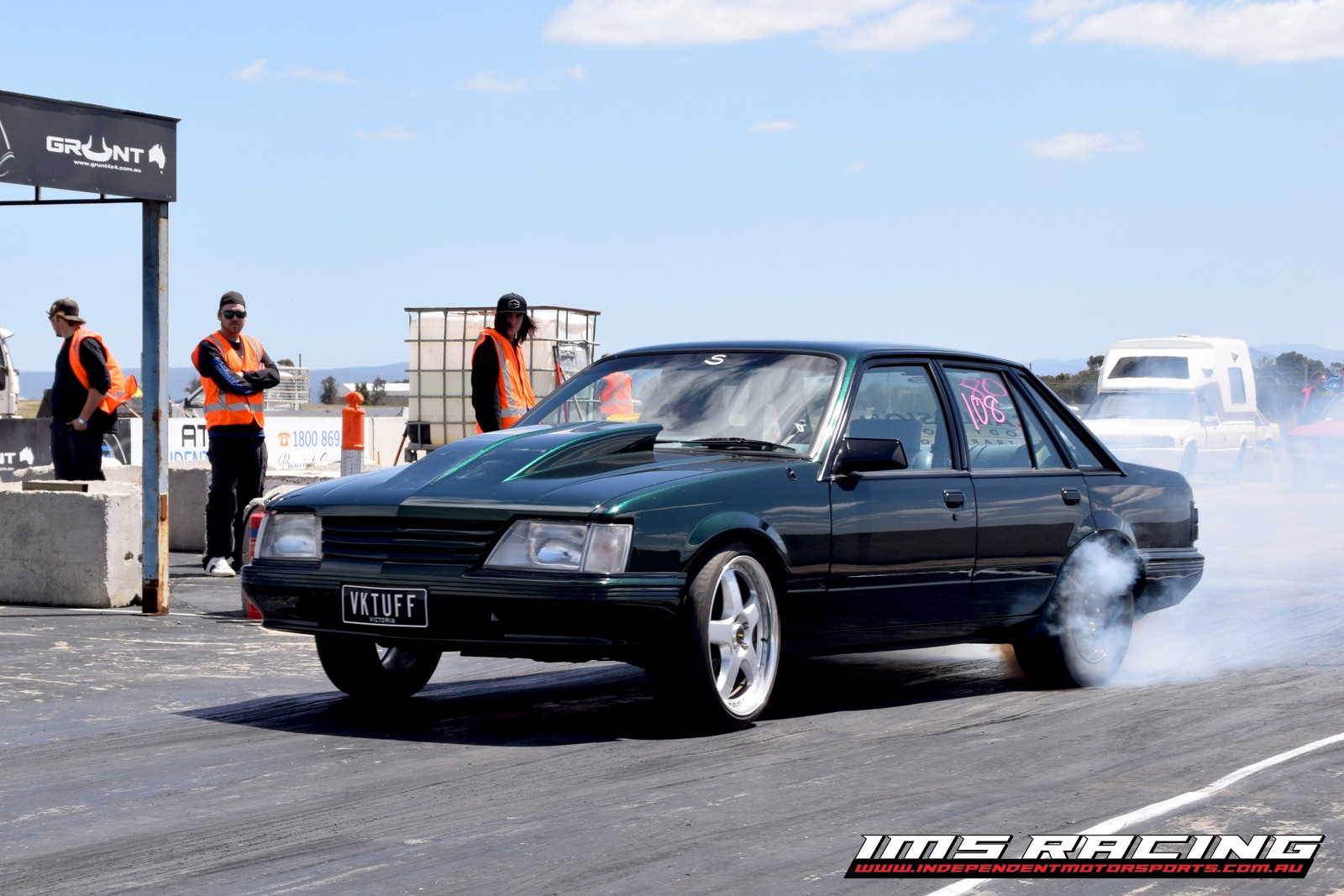 Anthony raced his nitrous-fed 383 VN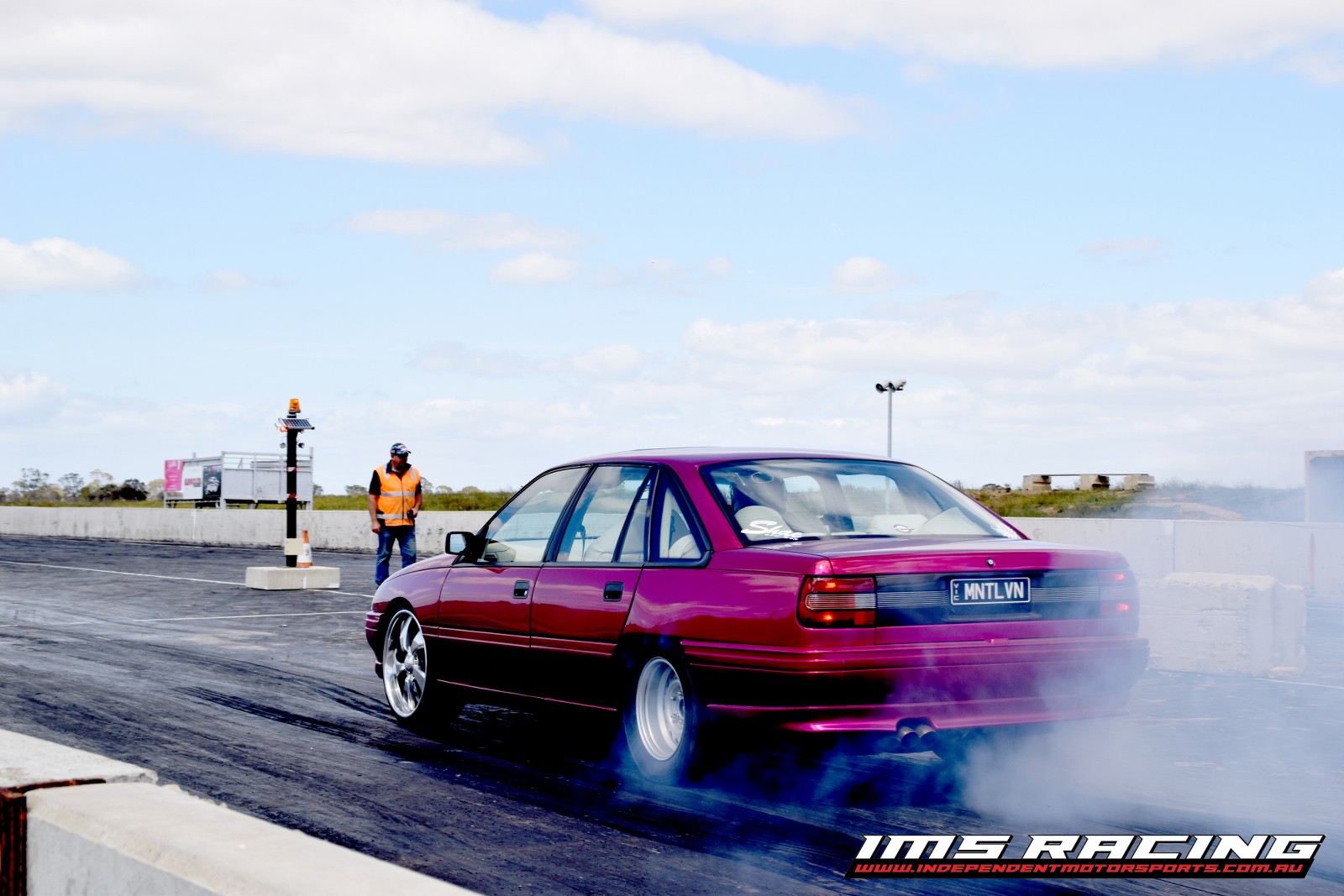 Adam brought his freshly built turbo VF for its first time on the strip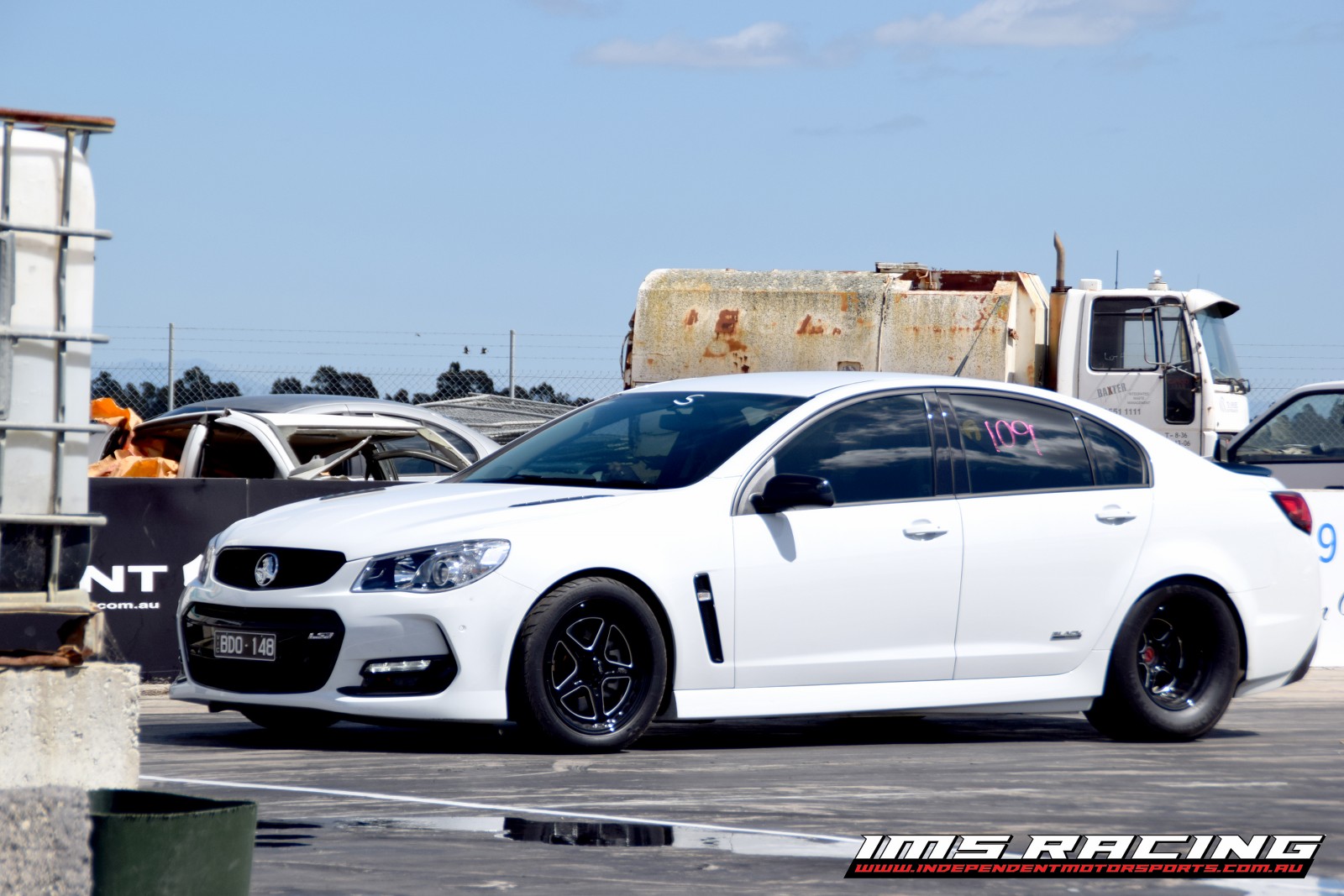 Ryan raced his 2JZ (no shit!) Lexus and whilst it might not have been the fastest, put on an impressive smoke show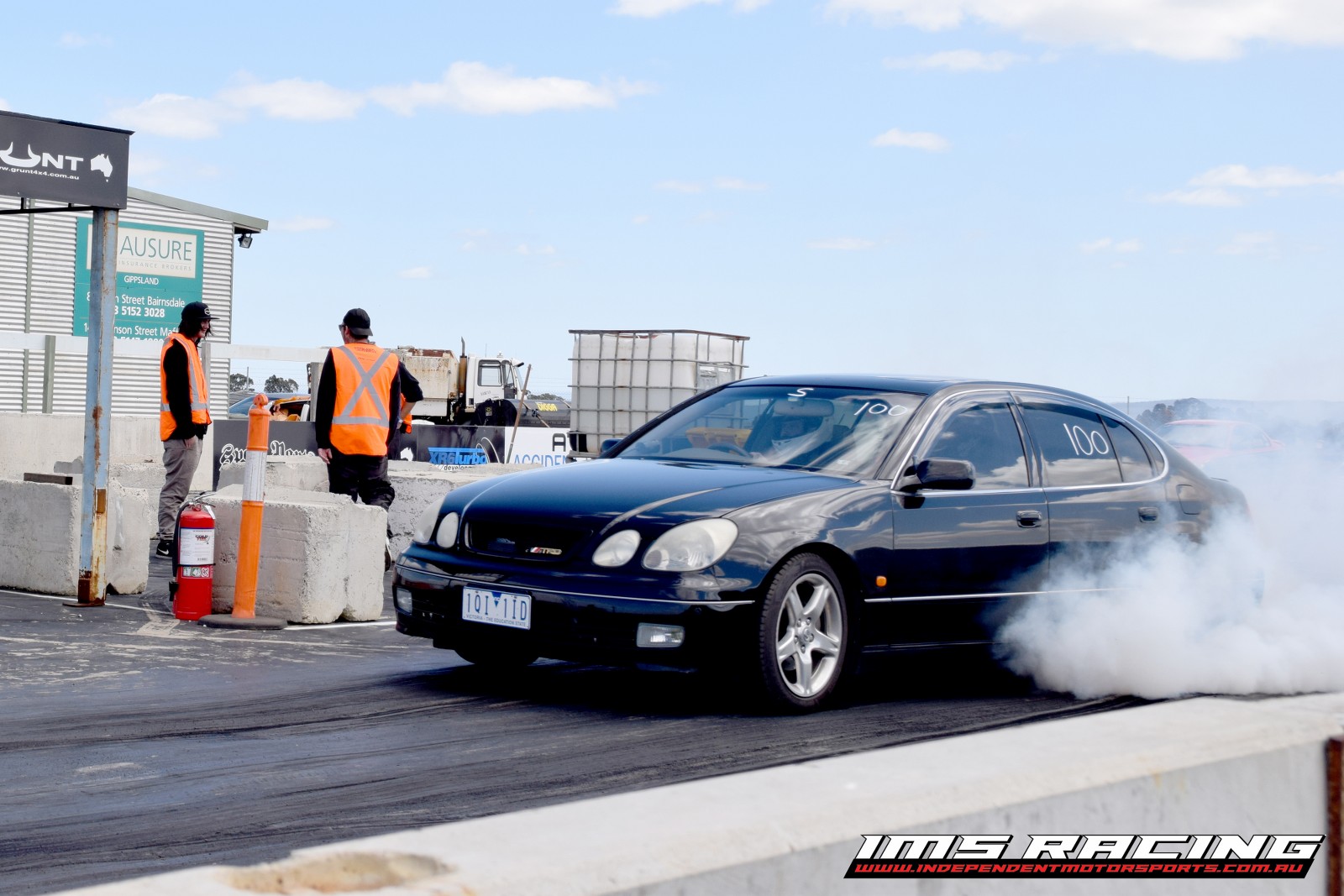 Aaron was the sole XR6 turbo racer. Whilst he might not have won a lot of races, Aaron was having a good time AND was able to make the trip there and back without breaking anything: congrats!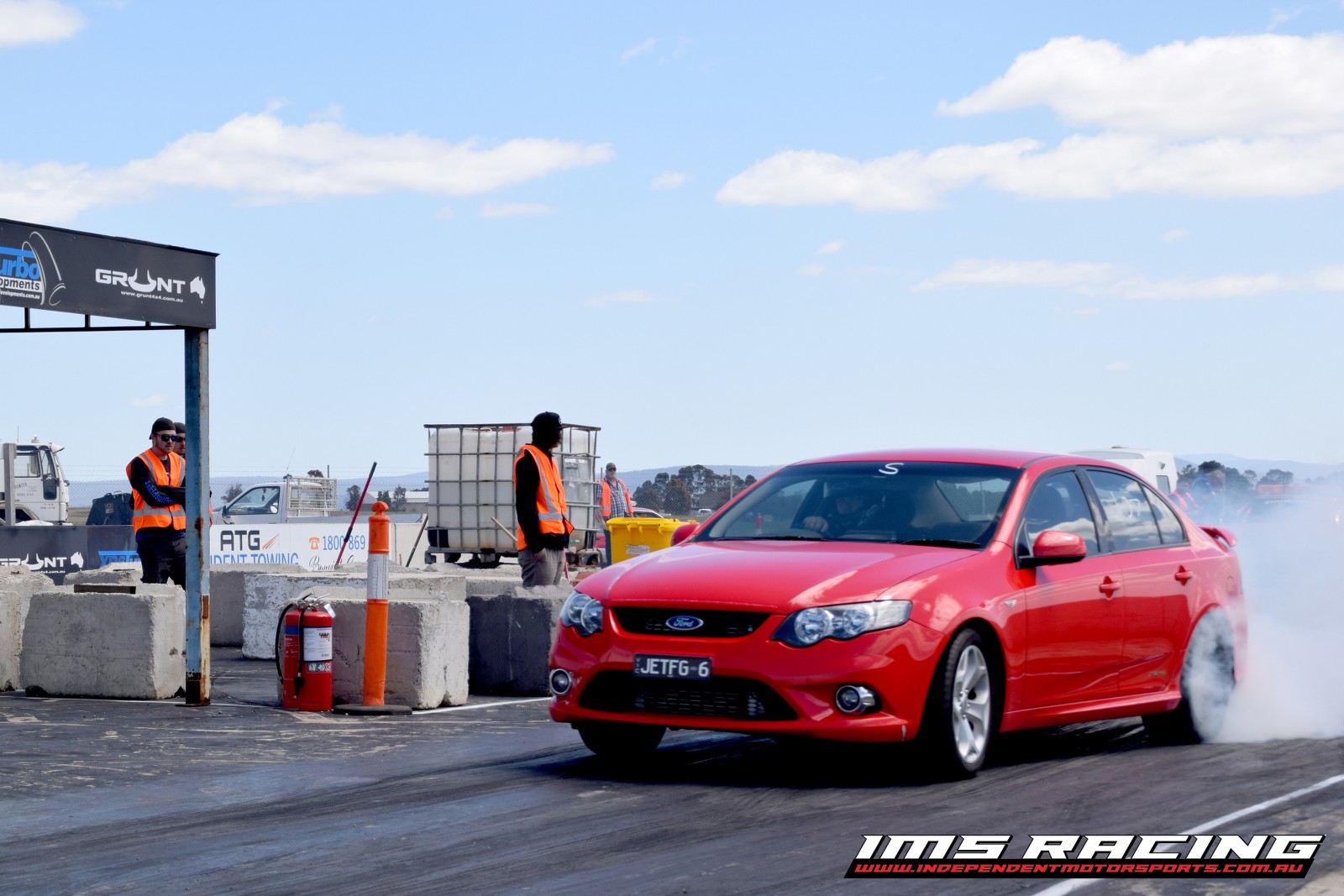 Chris brought his SR20VET 180sx and laid the chops down when he finally gripped up.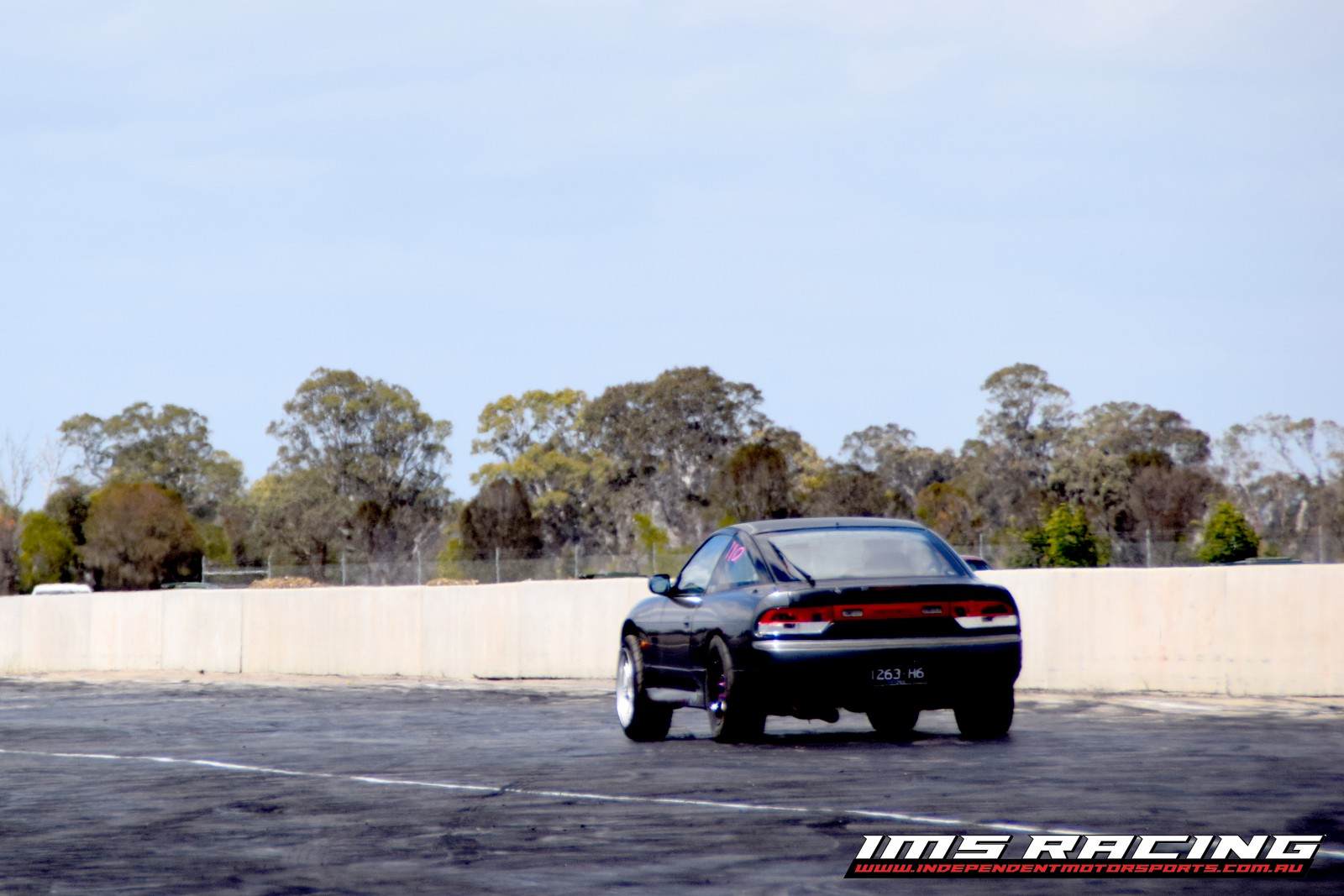 Colin drove down and back, raced his angry LS3 VF SS laying down consistent pass after pass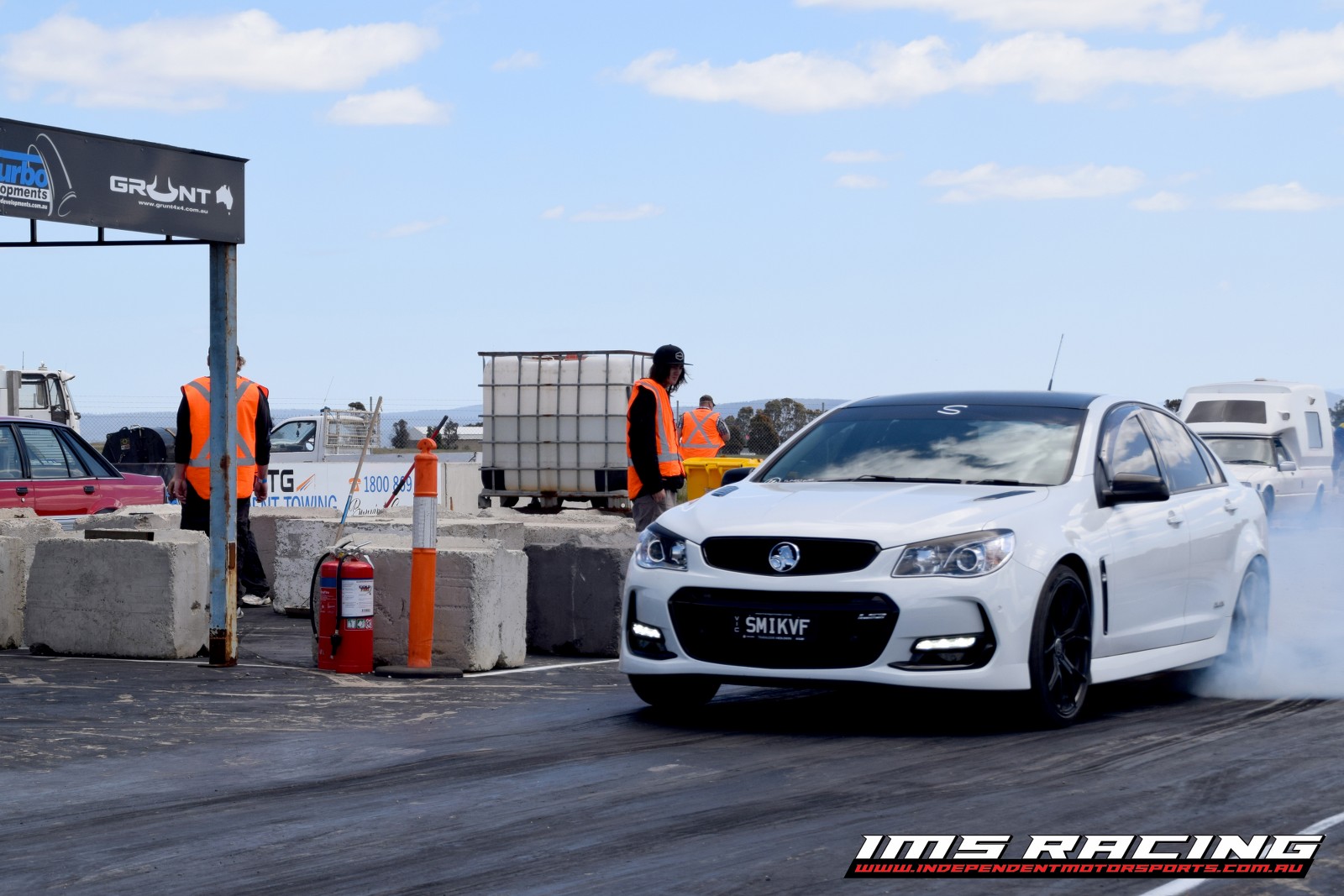 Craig brought his gorgeous VF LSA GTS and also had a blast.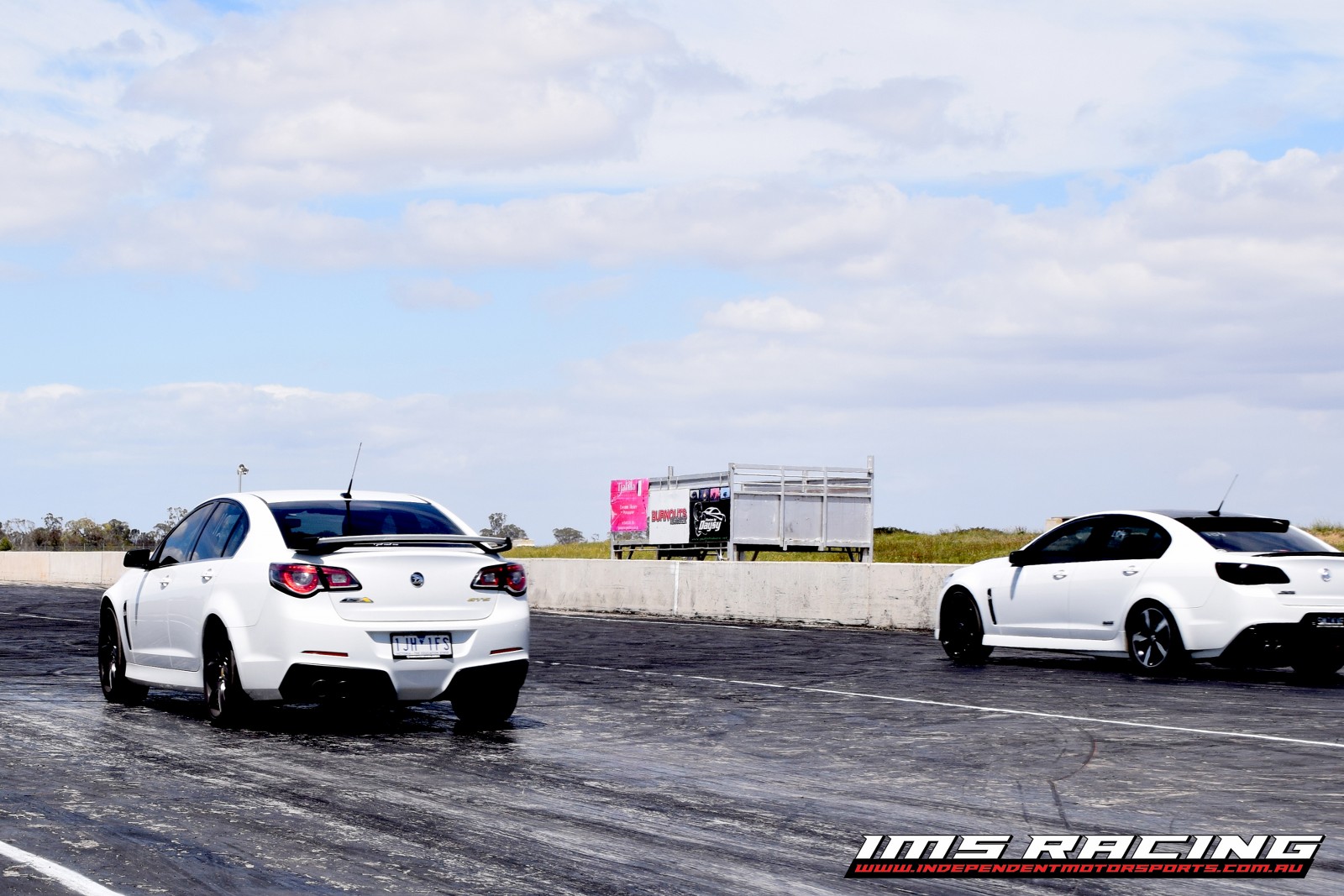 Brothers Robert and Chris brought Robert's new car, an LS1 VU SS and was able to get some decent track time. Hopefully the bug has bitten and we can convince him to book in for twin turbos or a big supercharger.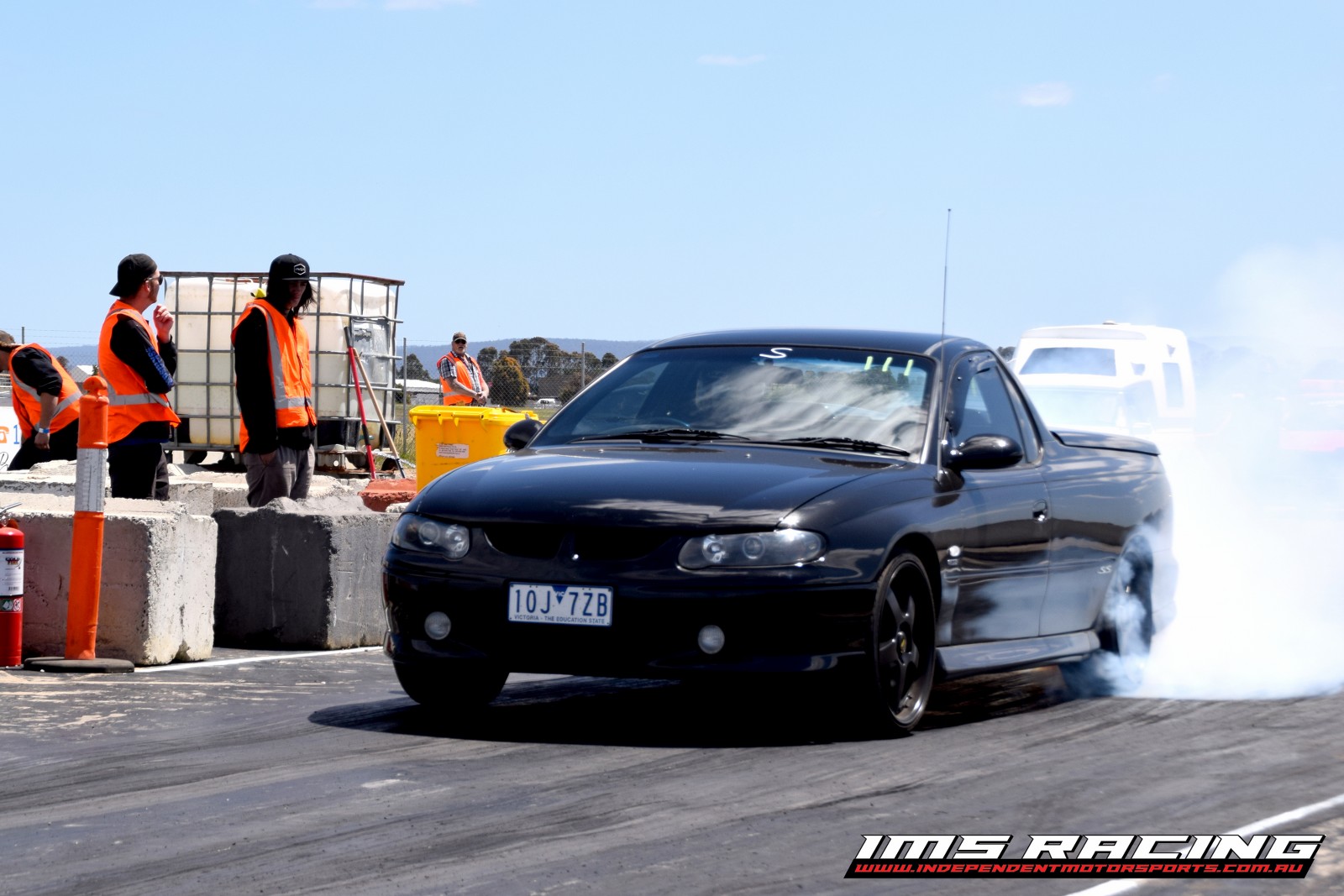 Brad was able to make it down and lay down some decent passes in his LS3/A VF.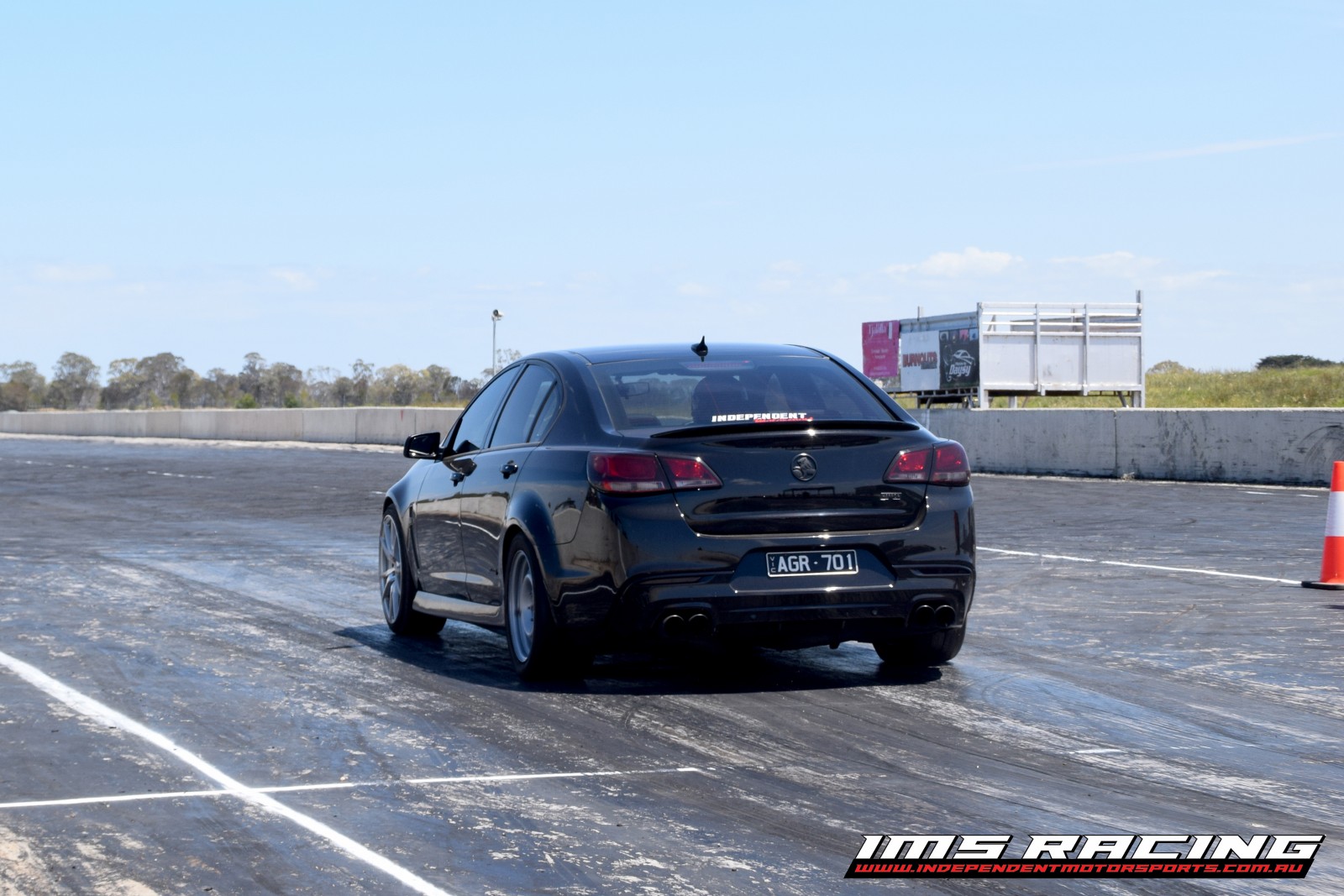 Joe brought the Territory Turbo MRS-CAR... an absolute monster and handful and laid a few passes down before a blown oil filter led to him oiling the track down and as a result calling it a day.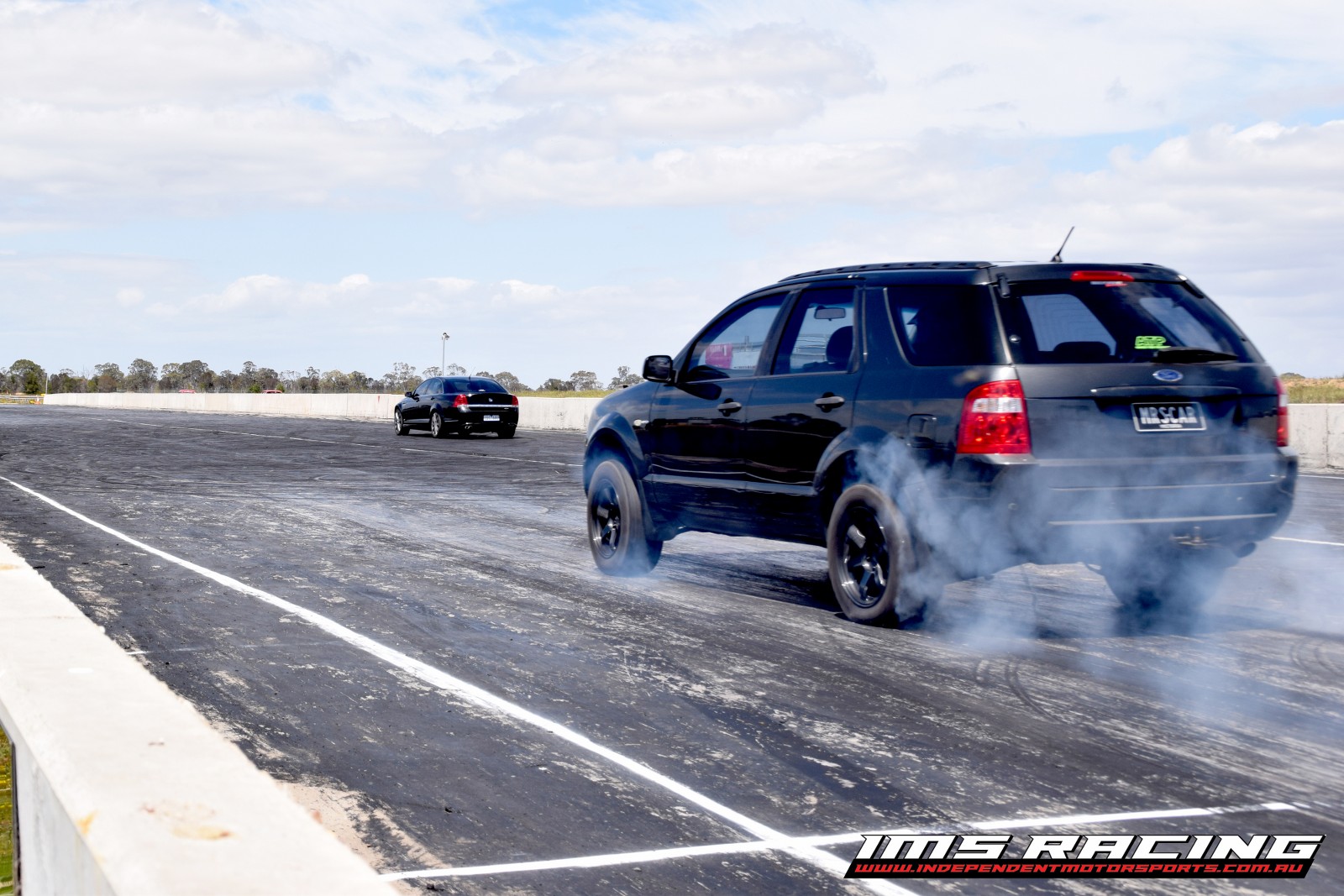 Ben brought his company car, a 1000+ RWHP turbo VE ute to get some solid track time and left with a broken T56 gearbox. Apparently the stock drivetrain's limit is 1000hp... who would have thought?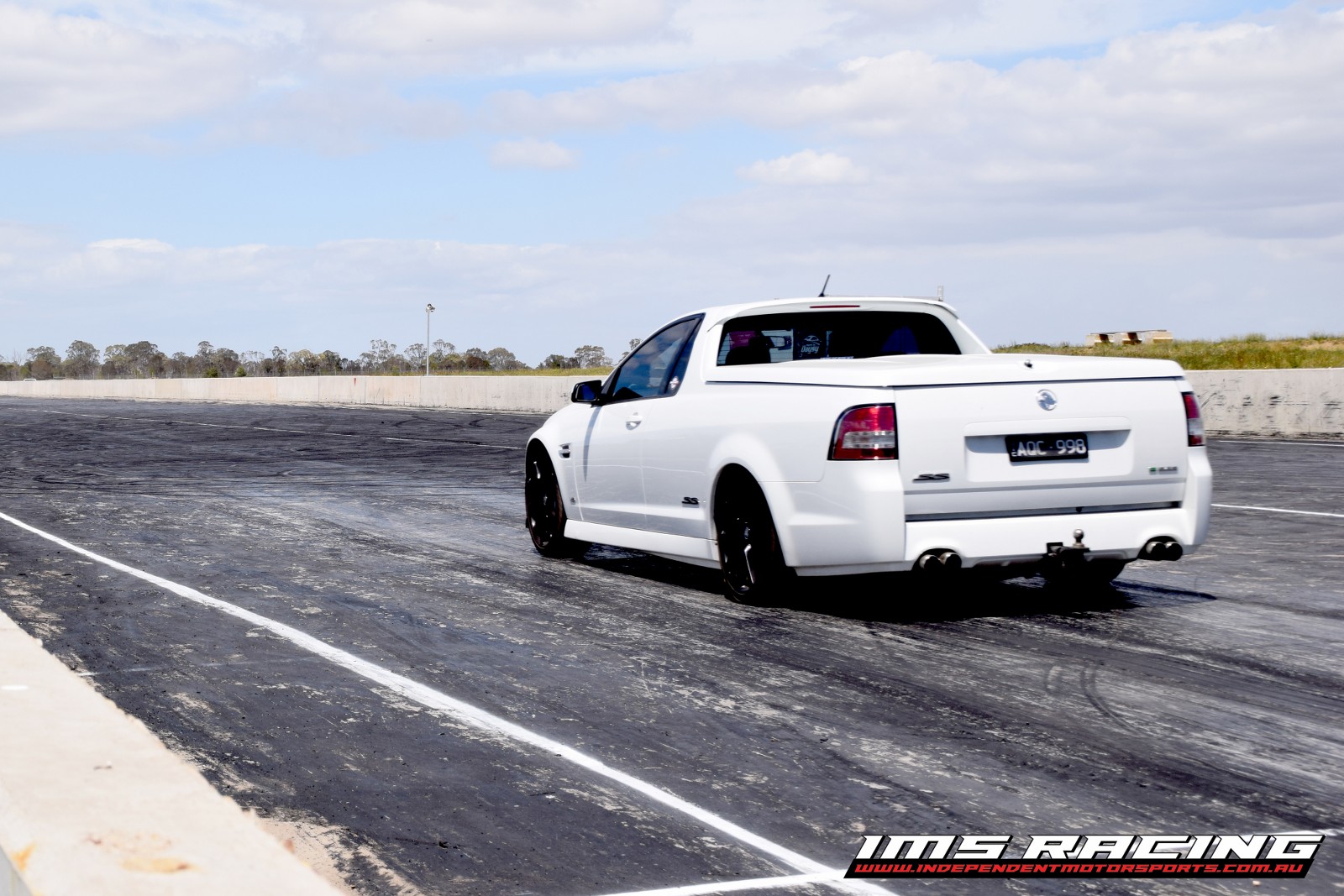 Not long after the event there was an announcement that after the entry fees, combined with prior and on the day donations, they are now able to purchase the timing gear... The day was a big success.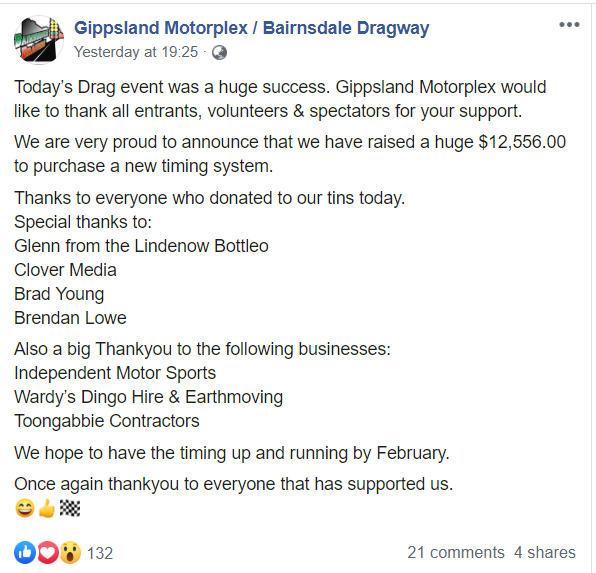 On behalf of Stathi and the team at Independent Motorsports, and on behalf of Leanne and the team at Bairnsdale Dragway, I'd like to thank everyone for attending and for your generous donations. Every last cent counted!
We look forward to seeing you all at future events!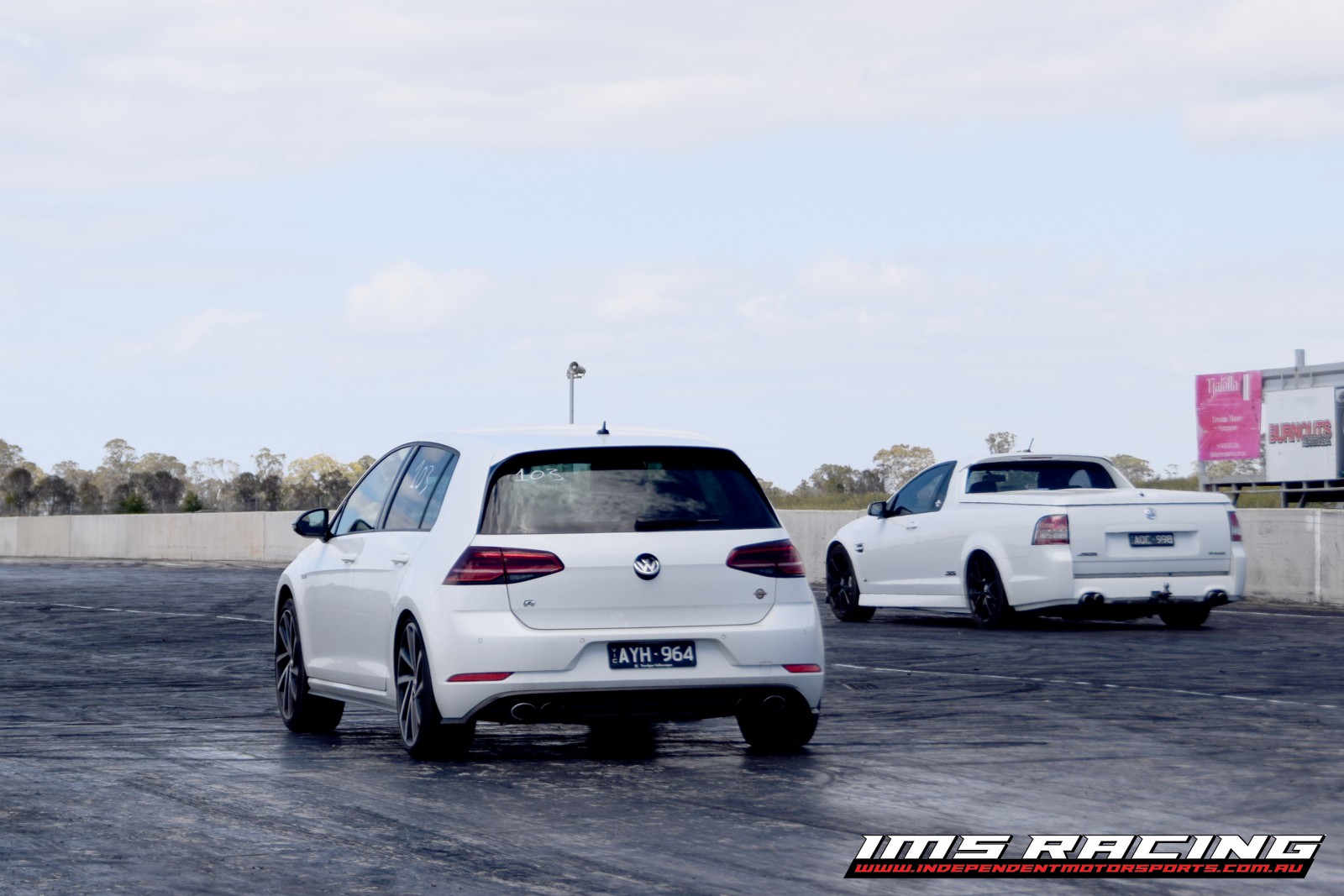 ---
Leave a comment