TRITON MQ 2.4L CRD, 2015-ON, WITH DPF Exhaust

More info.
Make 4 interest-free payments of $158.02 fortnightly and receive your order now.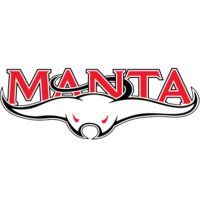 Complete "DPF back" or "turbo back" Manta exhaust system – available in 3″ fully mandrel bent aluminised or stainless steel tubing, with the option of leaving out the diesel catalytic converter (turbo back intended for off-road or race use only)
PRODUCT DESCRIPTION
The Mitsubishi Triton, powered by the 2.4L common rail turbo diesel 4 cylinder motor, can certainly benefit from the fitment of a Manta 3″ exhaust system.
Restricted by the factory exhaust system to an output of just 133kw and 430nm, a 3" exhaust improves performance in 3 distinct areas. It frees up the turbo, allowing it to spool a lot earlier, so the engine comes on boost lower down in the rev range. The exhaust also increases overall power and torque by derestricting the entire exhaust system with its combination of free-flowing mandrel bends, and straight-through muffler. Finally, the 3" exhaust reduces the temperature of the exhaust gasses by allowing them to flow faster, meaning the engine and turbo operate cooler, and more efficiently.
The Manta exhaust keeps the overall noise levels close to the factory level with its straight-through muffler, ensuring there is no unpleasant drone in the cabin under any conditions. Fuel consumption is reduced, as the engine is able to operate more efficiently.
Here at Indepenent Motorsports we can can reflash a vast range of Diesel and European vehicles, including your Ford! We read the factory ECU file and make changes to the relevant tables such as boost, injection timing, injection pulsewidth and torque limits. This is a fancy way of saying we are able to safely calibrate a tune that will not only make maximum power and torque but with all of the advantages of factory safety limits. We closely monitor AFR's and EGT's whilst performing our custom tunes, ensuring that we get it right every time.
(3208)