PATROL GU 3.0L TURBO DIESEL WAGON, APRI 00–DEC 06 Exhaust

More info.
Make 4 interest-free payments of $220.46 fortnightly and receive your order now.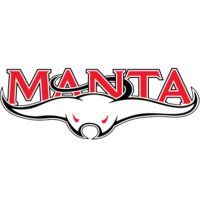 Complete "turbo back" Manta exhaust system – available in 3″ fully mandrel bent aluminised or stainless steel tubing, with the option of leaving out the diesel catalytic converter (intended for off-road use)
PRODUCT DESCRIPTION
A common upgrade to the 3.0L GU Patrol is the fitment of a Manta 3″ exhaust system. The ZD30 3.0L turbo diesel motor was released in the Patrol in 2000, replacing the old 2.8L 6 cylinder motor. With an electronic direct injection fuel system, the 3.0L Patrol is the first model that is able to be "chipped", increasing power and torque gains.
The overall figures of the ZD30 Direct Injection motor look good on paper – 116kw and 354nm, however in reality the power delivery is very "peaky", with the motor having to be revved hard before the power and torque became accessible. The early models also developed a reputation for blowing up, with the cause thought to be high exhaust gas temperatures. The primary cause of the poor power delivery, and a contributor to the high exhaust gas temperatures, is the restrictive factory exhaust system, which chokes the turbo – preventing the motor from operating at peak efficiency, and causes heat build-up.
Replacing the factory exhaust system with the 3" Manta turbo back exhaust makes a world of difference. It allows the turbo to operate at its maximum capacity, spooling a lot earlier, thus coming onto full boost much quicker. This means the power and torque is more evenly spread throughout the rev range, making it more accessible down low. The 3" exhaust also reduces exhaust gas temperatures dramatically, which is key if you're the owner of an early model ZD30 Patrol that is prone to having engine issues.
Whether you're chasing an exhaust noise level close to stock, or you want it as loud as possible, we have a number of combinations available to give you the note you're chasing.
Here at Indepenent Motorsports we can can reflash a vast range of Diesel and European vehicles, including your Ford! We read the factory ECU file and make changes to the relevant tables such as boost, injection timing, injection pulsewidth and torque limits. This is a fancy way of saying we are able to safely calibrate a tune that will not only make maximum power and torque but with all of the advantages of factory safety limits. We closely monitor AFR's and EGT's whilst performing our custom tunes, ensuring that we get it right every time.
Give your 3.0L Patrol the new lease of life it deserves by fitting the Manta exhaust system
(3064)
---
Others Also Bought
---
More From This Category