PATHFINDER R51 2.5L THAI BUILT MANUAL Exhaust
TURBO DIESEL

More info.
Make 4 interest-free payments of $394.51 fortnightly and receive your order now.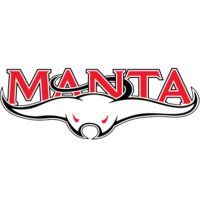 Complete Manta exhaust system – available in 3″ fully mandrel bent aluminised or stainless steel tubing, with the option of leaving out the diesel catalytic converter (intended for off-road use)
PRODUCT DESCRIPTION
A popular upgrade for the R51 YD25 2.5L turbo diesel Pathfinder, is the fitment of a full 3″ Manta exhaust system. Our exhaust replaces the entire factory exhaust system, including the dump pipe, running from the turbo face right through to the tail section.
Two high flow mufflers are used in our system to ensure there is no drone inside the cabin at any point, even when towing. In fact, the exhaust note is close to the factory level. Replacing your standard exhaust with the full Manta 3" version has a number of positive effects including reduced turbo lag, improved responsiveness, reduced exhaust gas temperatures, increased power and torque, and reduced fuel consumption.
Here at Indepenent Motorsports we can can reflash a vast range of Diesel and European vehicles, including your Ford! We read the factory ECU file and make changes to the relevant tables such as boost, injection timing, injection pulsewidth and torque limits. This is a fancy way of saying we are able to safely calibrate a tune that will not only make maximum power and torque but with all of the advantages of factory safety limits. We closely monitor AFR's and EGT's whilst performing our custom tunes, ensuring that we get it right every time.
Following the same path as the factory system, and using all of the factory mounts, the Manta exhaust system is designed to be as easy as possible to fit, and is not a conspicuous addition to your car.
Maximise your fuel economy and performance or your Pathfinder today with the Manta full exhaust system
(3193)
---
More From This Category