HILUX GUN126R N80 2.8L D4D (DPF) 2015-ON Exhaust
TURBO DIESEL

More info.
Make 4 interest-free payments of $167.92 fortnightly and receive your order now.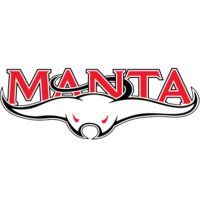 Complete Manta Performance Exhaust system – available in 3″ fully mandrel bent aluminised or stainless steel tubing, as a "DPF back", or "Turbo Back" (DPF Delete) exhaust. Turbo Back systems intended for offroad/race use only.
PRODUCT DESCRIPTION
Our 3" exhaust system for the Hilux replaces the entire factory exhaust system, from either the DPF, or the turbo back. The mandrel bent design, with our straight-through hotdog resonator eliminates the restrictive factory muffler & exhaust piping, offering much freer flow, and a deep throaty exhaust note with no annoying drone inside the cab.
The mandrel bends and straight through muffler or resonator on our Hilux exhaust system ensure the highest possible flow, and along with that comes maximum performance and fuel economy.
Here at Indepenent Motorsports we can can reflash a vast range of Diesel and European vehicles, including your Ford! We read the factory ECU file and make changes to the relevant tables such as boost, injection timing, injection pulsewidth and torque limits. This is a fancy way of saying we are able to safely calibrate a tune that will not only make maximum power and torque but with all of the advantages of factory safety limits. We closely monitor AFR's and EGT's whilst performing our custom tunes, ensuring that we get it right every time.
DPF BACK OR TURBO BACK?
The latest model Hilux comes from the factory with a Diesel Particulate Filter. These are an emissions device designed to control the amount of soot emitted from the exhaust system. We have two options in our exhaust range – DPF back (similar to a "cat back" system on a petrol vehicle), or turbo back (replacing the entire factory exhaust system, including the DPF).
The turbo back system does require a recalibration of the vehicle's Engine Control Unit (ECU) to remove certain functions associated with the DPF system. This is intended for off-road or race use only.
In the future, we plan to introduce a high flow DPF system which will give you the benefits of a performance exhaust system while ensuring compliance with road rules
(3251)
---
More From This Category