FORD RANGER PXII DUAL CAB 3.2L CRD OCT 16–ON (DPF) Exhaust

More info.
Make 4 interest-free payments of $296.34 fortnightly and receive your order now.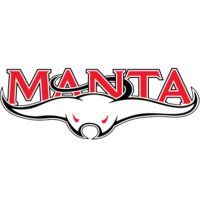 Complete DPF-back or "turbo back" Manta exhaust system – available in 3″ fully mandrel bent aluminised or stainless steel tubing (turbo back for offroad or race use only)
PRODUCT DESCRIPTION
Everyone would agree, the Ranger could do with a little more poke!
Replacing the standard Ranger exhaust system with a 3" Manta Performance Exhaust has a 3-fold effect. It increases power and torque, by de-restricting the whole exhaust system, using mandrel bends, a high-flow catalytic converter, and a straight through muffler. Secondly, it makes the turbo spool much faster by allowing the exhaust gas to travel at a higher velocity. Finally, it reduces the temperature of the exhaust gasses, allowing the turbo and engine to operate cooler. The high-flow muffler ensures the exhaust noise level is not excessive, while the straight-through design does not impede performance in any way.
Using all the factory mounts, and bolting up to the factory positions, the Manta system incorporates a flex bellow for maximum longevity and protection against cracking. It's available in aluminised steel, with a 2-year warranty, or stainless steel, which carries a 10-year warranty, and is likely to last much longer! Give your Ranger the boost in power it deserves today, by fitting the Manta exhaust system!
Here at Indepenent Motorsports we can can reflash a vast range of Diesel and European vehicles, including your Ford! We read the factory ECU file and make changes to the relevant tables such as boost, injection timing, injection pulsewidth and torque limits. This is a fancy way of saying we are able to safely calibrate a tune that will not only make maximum power and torque but with all of the advantages of factory safety limits. We closely monitor AFR's and EGT's whilst performing our custom tunes, ensuring that we get it right every time.
CONFIGURATION:
Quiet options in this exhaust system include an 8″ round, straight through sports muffler for effective noise reduction without compromising flow and performance.
Medium options have a small 4″ round hotdog resonator, for an aggressive sounding exhaust note.
DPF back systems also have the small 4″ round hotdog resonator, for a small increase over the factory noise level. However the DPF does have a large impact on the exhaust note, so large mufflers are not required.
Our twin tip exit option is fantastic for those wanting to make a visual statement with their exhaust system with a bold chrome twin side exit tip that really stands out.
DPF BACK OR TURBO BACK?
The latest model Ranger comes from the factory with a Diesel Particulate Filter. These are an emissions device designed to control the amount of soot emitted from the exhaust system. We have two options in our exhaust range – DPF back (similar to a "cat back" system on a petrol vehicle), or turbo back (replacing the entire factory exhaust system, including the DPF).
The turbo back system does require a recalibration of the vehicle's Engine Control Unit (ECU) to remove certain functions associated with the DPF system. This is intended for off-road or race use only.
In the future, we plan to introduce a high flow DPF system which will give you the benefits of a performance exhaust system while ensuring compliance with road rules
(2968)
---
More From This Category