COLORADO RC 3.0L 4JJ1TC JUL 08–JUL 10
(FACTORY STYLESIDE, SHORT WHEELBASE)

More info.
Make 4 interest-free payments of $353.44 fortnightly and receive your order now.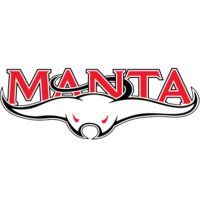 Complete "turbo back" Manta exhaust system – available in 3″ fully mandrel bent aluminised or stainless steel tubing, with the option of leaving out the diesel catalytic converter (intended for off-road use)
PRODUCT DESCRIPTION
Similar to most modern 4×4 turbo diesels on the market today, the Colorado has a very restrictive factory exhaust system. It took one of our experienced exhaust technicians just seconds to realise there are gains to be had by fitting a performance exhaust system. After careful experimentation, we arrived at the conclusion that a 3" exhaust was the best option for the Colorado, offering the best power & torque, the fastest turbo spool, and the greatest reduction in exhaust gas temperatures.
After fitting the exhaust to the Colorado, we saw around a 5 – 10% gain in power and torque, while exhaust gas temperatures dropped dramatically.
Here at Indepenent Motorsports we can can reflash a vast range of Diesel and European vehicles, including your Ford! We read the factory ECU file and make changes to the relevant tables such as boost, injection timing, injection pulsewidth and torque limits. This is a fancy way of saying we are able to safely calibrate a tune that will not only make maximum power and torque but with all of the advantages of factory safety limits. We closely monitor AFR's and EGT's whilst performing our custom tunes, ensuring that we get it right every time.
(3305)
---
More From This Category