AMAROK JUN 2012-ON, TDI400/TDI420 2H 2.0L
BI-TURBO UTE

More info.
Make 4 interest-free payments of $335.73 fortnightly and receive your order now.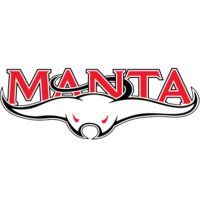 Complete Manta "turbo back" exhaust system – available in 3″ fully mandrel bent aluminised or stainless steel tubing, with the option of a short original style exit, or extended tailpipe out the rear.
PRODUCT DESCRIPTION
The VW Amarok is a popular 4×4, powered by a 2.0L twin turbo diesel motor. Many Amarok drivers are looking for ways to improve the power, sound, and fuel economy of their utes, and we have the perfect package.
We replace the entire exhaust system, right from the turbo face, with a 3" system complete with a high efficiency diesel specific catalytic converter and straight-through muffler. We then flash the Engine Control Unit (ECU) with a performance tune, which significantly improves the driveability of the vehicle, as well as the power and torque.
Here at Indepenent Motorsports we can can reflash a vast range of Diesel and European vehicles, including your Ford! We read the factory ECU file and make changes to the relevant tables such as boost, injection timing, injection pulsewidth and torque limits. This is a fancy way of saying we are able to safely calibrate a tune that will not only make maximum power and torque but with all of the advantages of factory safety limits. We closely monitor AFR's and EGT's whilst performing our custom tunes, ensuring that we get it right every time.
(3277)
---
More From This Category