Elite VMS & VMST Ignition Only ECU Kits
(Vehicle Management System)

More info.
Make 4 interest-free payments of $307.50 fortnightly and receive your order now.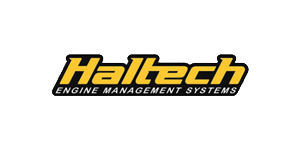 ECU OVERVIEW
Ideal for non-EFI, mechanically-injected and carburetted drag racing vehicles. The VMS is a one-stop, one-point-of-contact solution for ignition timing control, boost control. nitrous control, staging bump-and-creep control as well as onboard data logging. Ideal for non-EFI, mechanically-injected and carburetted drag racing vehicles.
* The VMS T adds 20 extra data logging channels and Advanced Torque Management functionality to the standard VMS. With Advanced Torque Management based on target driveshaft RPM, target engine RPM, or any other channel, the VMS T ensures consistent racing results and is ideal for non-EFI, mechanically-injected and carburetted competitive drag racing vehicles.
Compact size
Ideal for use with mechanical injection and carburetors
Waterproof (with USB cover fitted)
Up to 6 stages of nitrous control
Closed loop boost control
CO2 boost control
Race timer
Transbrake, bump-and-creep control
On-board data logging
Advanced engine protection
Elite Software Programmer (ESP) real time calibration software
Load sensing by Throttle Position (TPS), Manifold Absolute Pressure (MAP) or Engine Pressure Ratio
Internal 3 bar MAP sensor (up to 29psi/200kPa boost/gauge pressure)
Distributor ignition systems, multi-coil systems or Haltech Multiplex CDI systems
Compatible with all Haltech CAN devices and IQ3 dashes
ECU TUNING OPTIONS
Tuning Table Resolution up to 32 x 32 x 8.
Limitless tuning flexibility. Tune your engine by a combination of 4D tuning tables combined with 3D per cylinder compensations and multiple user definable corrections.
Per Cylinder Tuning Correction (3D).
Thermocouples/EGT (Exhaust Gas Temperature). Connect up to 12 Channels via external CAN expansion devices.
Nitrous control with advanced programming of wet or dry nitrous kits with on/off delays.
3D ignition corrections.
Boost Control - Intelligent 4D closed loop, with flexible user-definable axis and 6 fully user definable corrections.
Closed loop idle speed control with learning for consistent idle stability. Requires 1 or 2 user-defined outputs (BAC type).
ECU OUPUTS
8 x Over current protected ignition drivers
Max current 1A per driver
All spare ignition outputs can be used as generic DPOs with 1A max output
9 x User definable DPOs
ECU INPUTS
5 x User definable AVIs available on the main connector
Switchable 1K Ohm pull-up resistor for sensors (available to AVI4 and AVI5 only)
Up to 20V max input voltage
Supports up to 1.5KHz input frequency
2 x User definable DPIs
50KHz max frequency
Up to 25V max input voltage
Fixed 5V pull up
2 x Engine position inputs with extensive trigger type support
ECU COMMUNICATION
1 x CAN Bus communication for Haltech CAN expansion or OBDII
1 x USB connection for programming
ECU DATA LOGGING
On-board data Logging, up to 20 channels of logging
Fastest sample rate of 5ms
1MB internal storage
OUTPUTS
Elite VMS/VMST
Elite 550
Elite 750
Elite 950
Elite 1000
Elite 1500
Elite 2000
Elite 2500/2500T
Elite 2500 + REM
Platinum Pro Plugin
Platinum Sport GM
Injection
0
1 to 4
1 to 6
1 to 8
1 to 4
1 to 4
1 to 8
1 to 8
1 to 16
as per OEM
2
Ignition
8
1 to 4
1 to 6
1 to 4
1 to 4
1 to 4
1 to 8
1 to 8
1 to 8
as per OEM
1
Dedicated
0
0
0
0
1
1
1
1
1
as per OEM
as per OEM
User Definable
9
5
5
5
9
11
9
11
9 + 8
4
4
Total
17
13
17
17
18
20
26
28
42
N/A
N/A
INPUTS
Elite VMS/VMST
Elite 550
Elite 750
Elite 950
Elite 1000
Elite 1500
Elite 2000
Elite 2500/2500T
Elite 2500 + REM
Platinum Pro Plugin
Platinum Sport GM
Dedicated
3
6
3
3
5
5
6
6
6
as per OEM
as per OEM
User Definable
7
2
7
7
14
14
14
14
27
4
4
Total
10
8
10
10
19
19
20
20
33
N/A
N/A
FEATURES
Elite VMS/VMST
Elite 550
Elite 750
Elite 950
Elite 1000
Elite 1500
Elite 2000
Elite 2500/2500T
Elite 2500 + REM
Platinum Pro Plugin
Platinum Sport GM
Waterproofing
YES
YES
YES
YES
YES
YES
YES
YES
YES
NO
NO
Flex Fuel Input
NO
NO
YES
YES
YES
YES
YES
YES
YES
YES
YES
Closed Loop O2 Control
NO
Single
Single
Single
Dual Bank
Dual Bank
Dual Bank
Dual Bank
Dual Bank
as per OEM
Single
Knock Control
NO
NO
NO
NO
Single
Single
Dual
Dual
Dual
as per OEM
NO
Variable Cam Control
NO
NO
Single
Single
Up to 2
Up to 4
Up to 2
Up to 4
Up to 4
as per OEM
NO
Long Term Learning
Up to 3D
NO
Up to 3D
Up to 3D
Up to 3D
Up to 4D
Up to 3D
Up to 4D
Up to 4D
as per OEM
NO
Laptop Data Logging
YES
YES
YES
YES
YES
YES
YES
YES
YES
YES
YES
On-board Data Logging
YES
NO
YES
YES
YES
YES
YES
YES
YES
YES
YES
Anti-Lag / Rotational Idle
YES
NO
NO
NO
YES
YES
YES
YES
YES
YES
NO
Rolling Anti-Lag
YES
NO
NO
NO
YES
YES
YES
YES
YES
NO
NO
Launch Control
YES
NO
NO
NO
YES
YES
YES
YES
YES
YES
YES
Traction Control
YES (VMST)
NO
NO
NO
YES
YES
YES
YES
YES
NO
NO
Tuning Table Resulution
32x32x8
16x32
16x32
16x32
32x32
32x32x8
32x32
32x32x8
32x32x8
32x32
32 x 32
Engine Protection
Multi-Level
NO
NO
NO
Single Level
Multi Level
Single Level
Multi Level
Multi Level
Single Level
Single Level
RACE FUNCTIONS
Elite VMS/VMST
Elite 550
Elite 750
Elite 950
Elite 1000
Elite 1500
Elite 2000
Elite 2500/2500T
Elite 2500 + REM
Platinum Pro Plugin
Platinum Sport GM
Nitrous Control
Up to 6 Stages
NO
1 Stage
1 Stage
1 Stage
Up to 6 Stages
1 Stage
Up to 6 Stages
Up to 6 Stages
1
1
Boost Control
4D
3D
3D
3D
3D
4D
3D
4D
4D
3D
2D
CO2 Control
YES
NO
NO
NO
NO
YES
NO
YES
YES
NO
NO
Intake Air Bleed Control
YES
NO
NO
NO
NO
YES
NO
YES
YES
NO
NO
Flat Shift Support
YES
NO
NO
NO
Basic
Advanced
Basic
Advanced
Advanced
Basic
Basic
Intake Air Bleed Control
YES
NO
NO
NO
NO
YES
NO
YES
YES
NO
NO
Shock Travel & Ride Height
YES
NO
NO
NO
NO
YES
NO
YES
YES
NO
NO
Trans Brake
YES
NO
NO
NO
NO
YES
NO
YES
YES
NO
NO
Adv Torque Management
YES (VMST)
NO
NO
NO
NO
NO
NO
YES (2500T)
YES
NO
NO
(VMS)
| | |
| --- | --- |
| SKU | VMS |
| Brand | Haltech |
| Shipping Weight | 3.0000kg |
| Shipping Width | 0.300m |
| Shipping Height | 0.300m |
| Shipping Length | 0.300m |
| Shipping Cubic | 0.027000000m3 |
---
We Also Recommend
---
Others Also Bought
---
More From This Category